While the best camera is the one you enjoy taking photos with, travel situations can often mean that you have to prioritise portability over performance.
At digiDirect, we want everyone to be able to comfortably shoot wherever they are, so we've put together this article laying out a few of the things you should be aware of when packing your camera kit for a trip away. We look at the key considerations for buying the right travel camera and provide you with some info on some of the best camera options for travel. You'll get insights on a variety of models ranging from compacts to superzooms to small, interchangeable lens cameras so you can choose the best camera for your adventures.
Read on and be a smarter travelling photographer with digiDirect.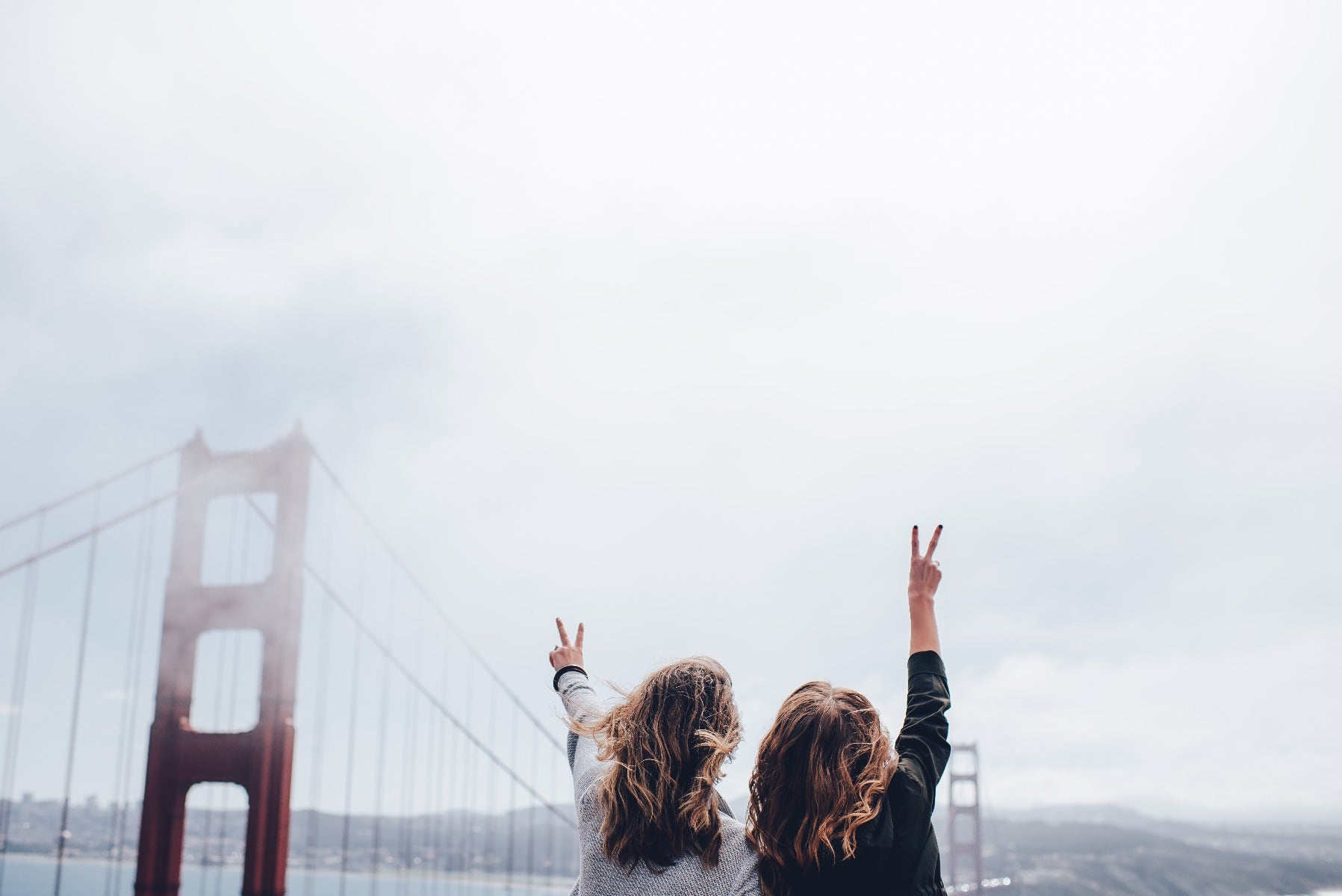 A camera is the best way to capture memories of your trip
Types of Travel Cameras 
"Travel camera" can mean a lot of different things to a lot of different people, and the perfect trade-off in portability and quality for one person may be too much for another. Broadly, there are four different types of camera that could be considered travel-friendly. Picking your preferred type can make your final choice easier when you start applying the various buying considerations and figuring out your top choice.
Compact Cameras
If weight, price and user-friendliness are your primary concerns, a compact camera is likely your best choice. It's small enough not to weigh down your luggage and can easily be slipped into a purse or small bag when out and about. Compact cameras generally fall along the lines of either a point-and-shoot camera or a more advanced compact.
Point-and-shoot cameras are quite inexpensive, and a solid choice for those who want to just point and click and not worry about working too many controls. However, a compact camera doesn't have to forego control and features, which is where advanced compacts come in. While their lenses are still built-in and the sensors are smaller compared to mirrorless cameras and DSLRs, advanced compacts usually a bit higher-end and deliver a better quality of image. They can have extensive features like fast autofocus, viewfinders, burst shooting, and more. The Sony RX100 VII is a good example of this kind of camera, and is aimed at the photographer who wants a compact camera, but not at the expense of performance and image quaility.
Mirrorless Cameras
A step up in size and quality, a mirrorless camera delivers exceptional images in a slightly larger package. These cameras sport all of the same features and flexibility of a DSLR, offering interchangeable lenses in a lighter body. They are called mirrorless cameras because they don't use an internal mirror for their viewfinder, like DSLRs do. Instead, mirrorless cameras come with electronic viewfinders that allow you to look at the real-time ISO adjustments and aperture of a shot before you take it. Mirrorless cameras range in sensor size from Micro Four Thirds, APS-C and full frame. Generally speaking, the larger the sensor the larger the camera, so for the purposes of this buyer's guide we'll be focusing primarily on Micro Four Thirds and APS-C sensor mirrorless cameras.

Size is an important consideration when picking a travel camera, especially when it comes time to pack!
DSLR Cameras
DSLR cameras are usually slightly bulkier that mirrorless cameras but they're great for shooting a variety of subjects in a range of conditions due to the sheer number of lenses available. A DSLR is typically the type of camera that comes to mind when you think of a digital camera.
DSLRs were the main style of camera until a few years ago, when mirrorless cameras started to achieve similar features in generally smaller bodies. These days, Canon and Nikon are the only companies still making DSLRs (and even they have recently introduced new mirrorless lineups). However, DSLRs benefit from a very large lens selection due to their prior dominance on the market. Entry-level DSLRs - which also tend to be the most compact ones - can still come in at a lower price than comparable mirrorless cameras. DSLRs are available in APS-C and full frame sensor sizes.
Buying Considerations for Travel Cameras
When it comes to your travel camera, there are several key factors you need to consider to ensure that you have the best tool for the job. They include but are not limited to: 
Quality
Just because you choose a smaller camera doesn't mean you have to sacrifice quality. Look for a high-quality camera that has a mid-sized sensor to allow you to capture clear shots in all types of lighting. You won't always be able to choose your conditions while traveling, and a quality camera can handle more difficult shooting environments.
Portability
If you're going to carry it around, it should be lightweight, portable and compact. Not only will this let you tuck it into a bag with ease, but it'll also ease the strain that comes with carrying around heavy equipment. This is especially important if you're someone who hikes distances to capture your shots. The right camera bag can also help make your kit as portable as possible.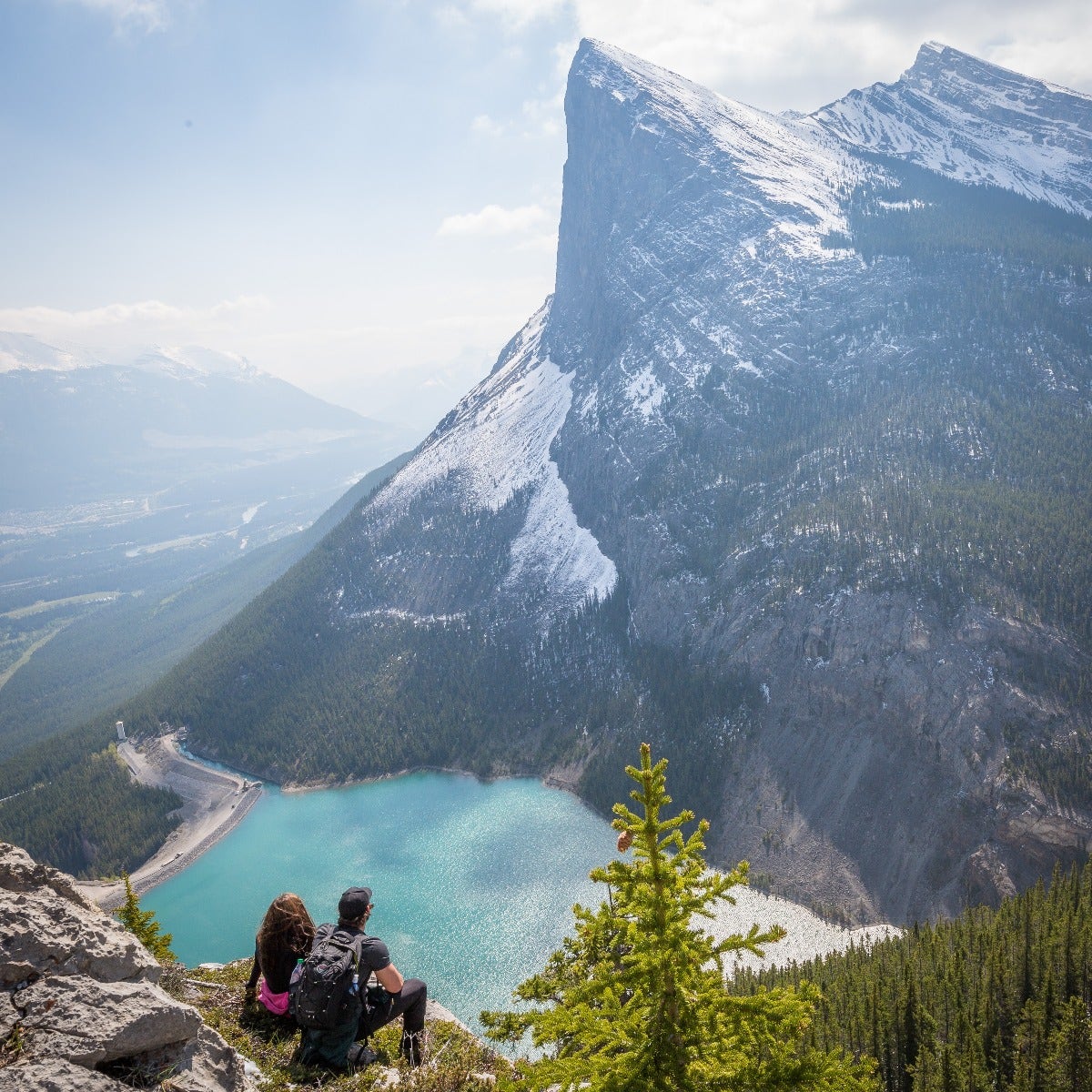 Portability is very important, especially if you'll be hiking or carrying your camera for long periods of time
Rugged
Since you'll travel with this camera, look for a rugged design with a durable body. Ideally, it should be able to withstand the elements. A camera with weather sealing will allow you to be a lot more confident bringing the camera into many different environments. Some cameras also come with additional straps to secure the camera to your wrist or person. 
Versatile
You want to be able to take a variety of shots and have them turn out great with a single camera. You should consider a camera that lets you swap out lenses (or, in the case of compacts, has a long zoom range) and performs well under different circumstances. Depending on the camera, this could cost you a little more upfront, as some less expensive models have fixed lenses that cannot be removed. However, a little extra money spent can be completely worth it when you can use your camera in different environments to capture gorgeous shots.
Stabilisation System
You can't always take your tripod on a hike, so ensure that your camera has a great stabilisation system in it. This can help to reduce movement and shake when you shoot and you'll get clear and crisp pictures. Some cameras, like Olympus cameras, have excellent in-body-image stabilisation built into the camera which will make a big difference. If it doesn't have an in-body image stabilisation system, look for either electronic stabilisation (common in compact cameras) or lenses that have IS. Note that while technology is always getting better, camera stabilisation systems are only capable of correcting small amounts of movement, so you may still need a tripod or monopod. 
Ergonomics
Do you need a smaller and lighter camera for taking easy shots or are you looking for a higher-end camera for more difficult shots? Your camera should have an ergonomic design that feels good in your hands and doesn't put a lot of strain on your arms, neck or back

 

when you use it. Some people just want their camera as small as physically possible, while others prefer that their camera has a good solid handgrip - even if that mean the size of the camera is a little larger.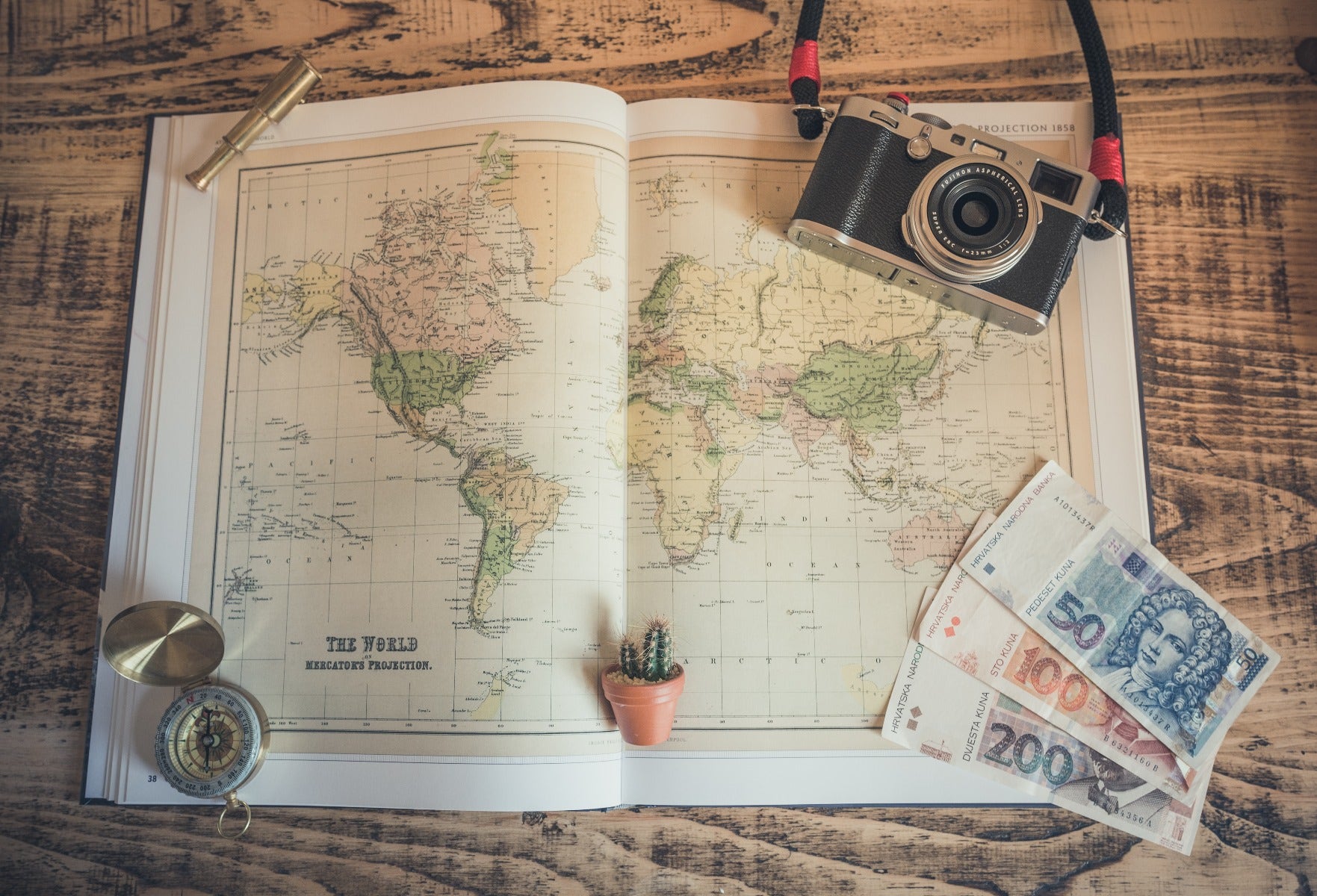 Keep in mind your specific travel needs when picking a camera for your trip
Video Capabilities
Almost any camera you pick up today has video shooting capabilities. However, there are important aspects to keep in mind to ensure that your camera can shoot the video quality you need for your work. Nearly all cameras will be able to shoot in full 1080p high definition, with an increasing number offering 4K capabilities. Note that frame speeds may decrease as quality increases, which can affect playback. Traditionally, 24 to 30 frames per second is the normal speed, but up to 60 frames per second will allow you to shoot slow-motion footage.
Lens Options
This will only apply to mirrorless and DSLR cameras as compact cameras do not have interchangeable lenses. Since different cameras have different lens mounts any given camera can only use a certain set of lenses. Before you settle on a brand, make sure to double check the available lens selection. Most larger brands make generally similar lens options to each other, but some ranges are larger than others, and some have more niche options available.
WiFi/Bluetooth
Are you the type of photographer that likes to point and shoot and immediately send your photographs to a computer or smartphone to view and edit them? If so, your camera should have WiFi or Bluetooth capabilities, allowing wireless transfer of images to another device. If you're concerned about losing your camera or your memory card, this is a great way to backup your images as you go. Many cameras these days feature WiFi.
Zoom
Does your camera offer optical or digital zoom? Since compact cameras don't have interchangeable lenses, they compensate for this with zoom. Optical zoom lets you seamlessly zoom in on your subjects without reducing your image quality. So, if your camera offers a 6x optical zoom, it can make your subject appear 6 times larger in your camera's

 

frame. The more optical zoom you have, the more flexible and versatile your camera will be. Digital zoom refers to zooming that does not increase the focal length but rather crops the image camera's screen, reducing the image quality and resulting in greater pixilation. Optical zoom is by far preferable to digital zoom as it doesn't degrade your image quality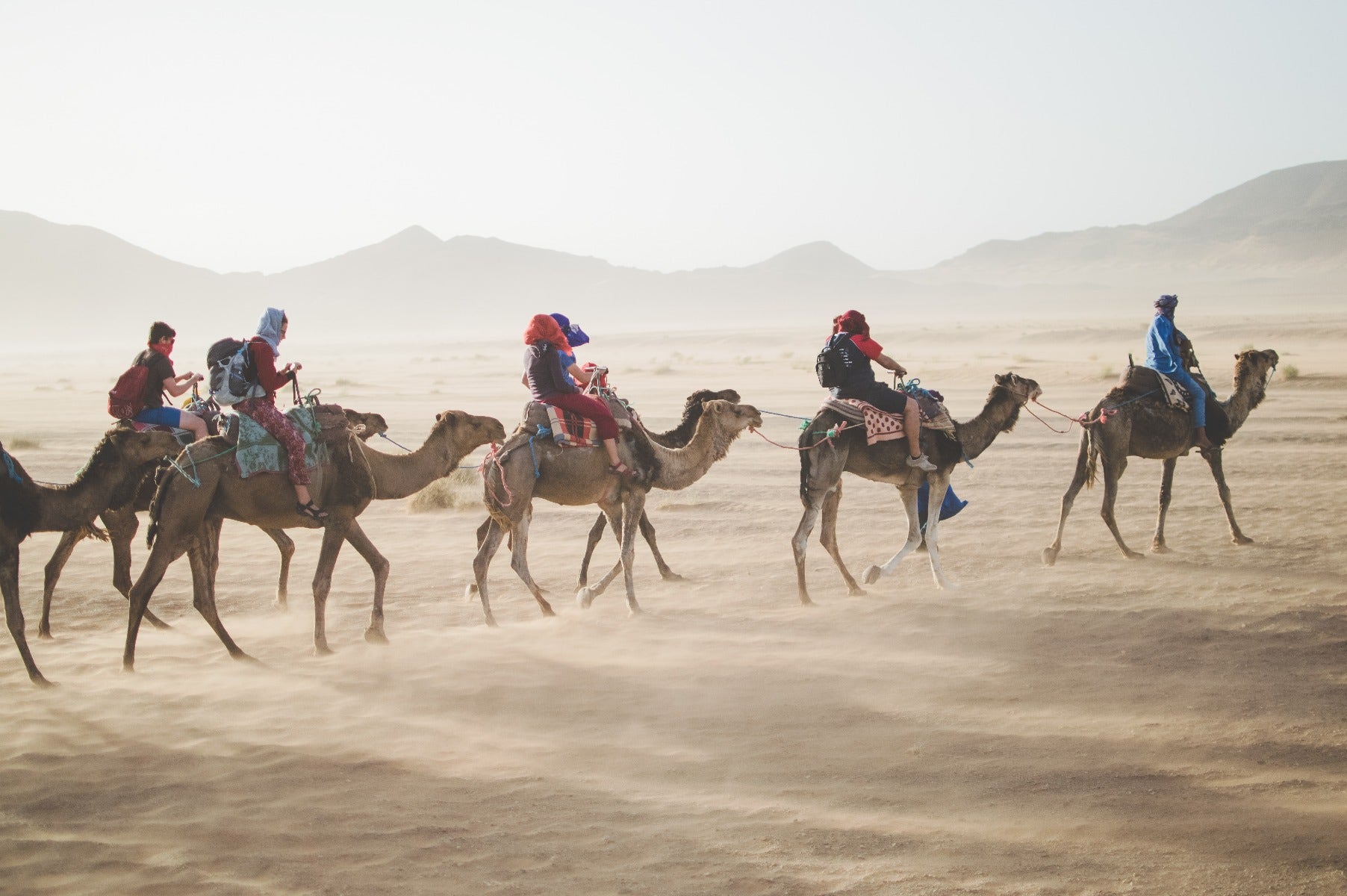 Weather-resistance can keep your camera safe in dusty or wet environments
Reviewing Nine Travel Cameras
There are hundreds of travel cameras on the current market at every end of the price spectrum. This can make it difficult to choose the correct one for your needs and wants. At digiDirect, we want to make it easy to find a quality camera that's perfect for your needs, so we've picked nine different travel cameras and highlighted what makes them such a great choice.
This premium compact camera has a 1 inch sensor, which is larger than most compacts. This means you get a much better picture quality than most cameras in this body size. The Panasonic TZ220 also comes with a host of features like advanced image stabilisation and 4K video, making it a true go-anywhere unit. The 15x optical zoom allows you to get up close and personal, making it a versatile option that's great for wildlife and landscape photography. This is particularly a strong zoom range as most other 1 inch sensor compacts have much shorter zoom ranges.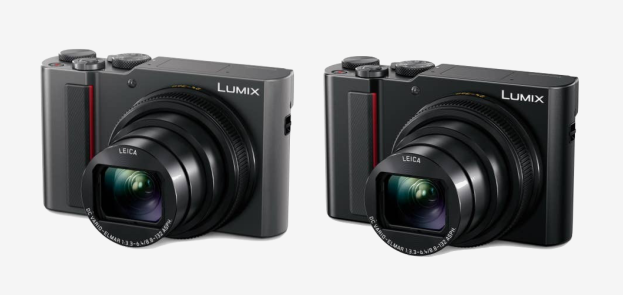 This APS-C mirrorless camera is still very portable despite the larger size compared to a compact camera, and delivers much better picture quality than a compact camera could. A flip-around selfie screen and the ability to swap out lenses makes it very versatile. Its feature list is strong enough that it scanerve as a novice photographer's primary camera, outside of just a travel environment.


3. Nikon P1000
Clocking in as the largest camera on this list, this camera offers an immense 125x zoom. This puts it in a class of its own and it makes it perfect for shooting subjects at a extreme distance like safari or wildlife photos. It also comes with a flip out screen, viewfinder and 4K video capabilities, giving you the tools you need to document your trip.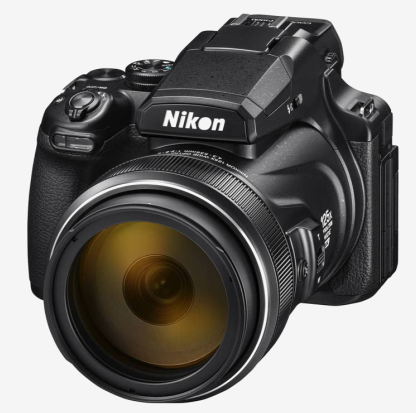 The E-M10 IV from Olympus provides excellent picture quality with plenty of manual controls that give you precision shooting ability. You can swap out lenses, and it comes with an incredible in-body stabilisation system that reduces shake and blur. It doubles as a quality choice for a budding photographer, and it packs all of this in a compact and sleek design.


5. Olympus TG-6
For a nearly indestructible camera that is fully waterproof to 15m, shockproof to a drop height of 2.1m, freezeproof to -10C and crushproof to 100kg, look no further than the Olympus TG-6. It comes with GPS, advanced sensors, 4K video capabilities, a compass and temperature readouts. Its rugged design makes it an excellent choice for people who are hard on their gear (or have children that are), and it allows you to shoot in unsual places that most cameras can't access.



6. Canon M50
One of Cannon's newer mirrorless cameras, the M50 has a compact design with features that make this an excellent all-occasion camera. The flip-around scree makes it great for selfies and vloggers, and it also comes packed with a large APS-C sensor and a viewfinder to capture clear and bright shots. It's also capable of shooting bold 4K video and has five-axis image stabilisation built in!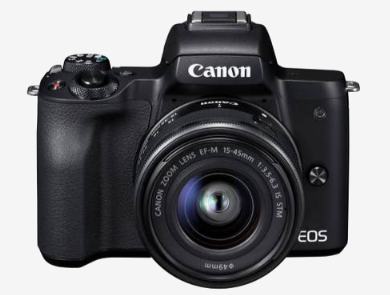 Designed to be the ultimate compact shooter, this camera has a large 1 inch sensor for excellent picture quality. You get a fast aperture lens for shallow depth of field and exceptional low light performance, bundled with the fastest autofocus system on a compact camera - period. The popup viewfinder is also nice, and you can perform fast burst shots and shoot 4K video. While not inexpensive, it is hands-down the highest performance compact camera on the market.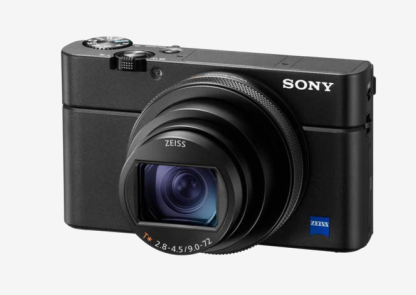 Contact digiDirect Today!
Are you in the market for a new travel camera? Maybe you have questions. Either way, we want to help. digiDirect has an extensive stock of travel cameras to suit every photographer. Our staff are on-hand and ready to help you find the best camera to suit your shooting style and needs while staying in your budget. Get in touch today and let us get you equipped!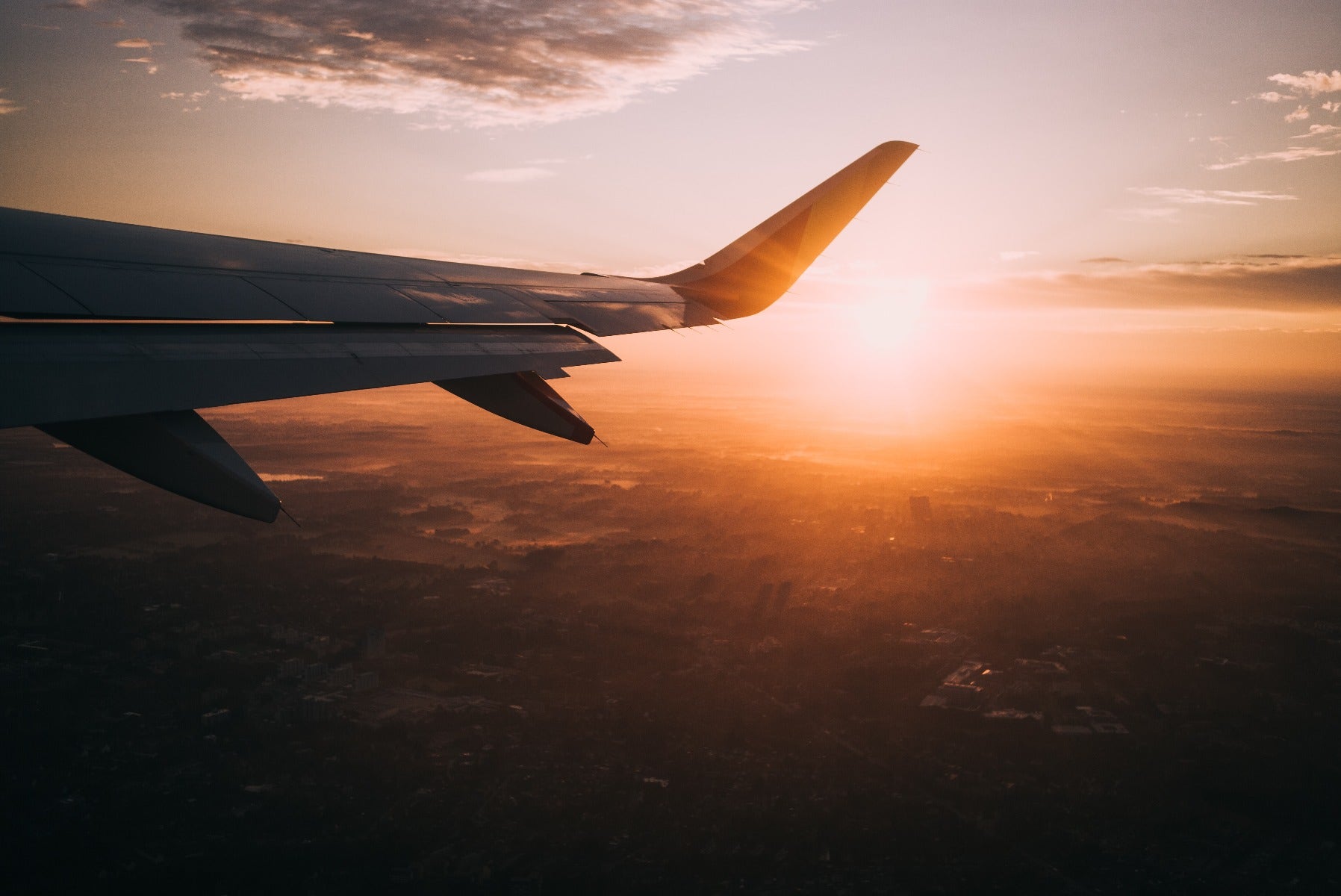 Have a great trip!