When someone is celebrating their big day, they'll want to create as many memories as possible. But if you've been hired to capture those memories, it can be a stressful job. Adding to this is that, while photos are pretty much standard at any wedding, more and more couples are wanting to also have video captured. As a photographer, you may be left wondering which one to focus on, and if you can shoot both. The simple answer is that you CAN do both, but you need to have the right equipment on your side. This guide is intended as a primer for newer wedding photographers who are looking to add video to their repertoire.   
Integrating video into your wedding gigs can be a lucrative skill 
Can You Shoot Photos and Videos from the Same Camera?
Providing you have the right type of camera, it's entirely possible to shoot both photos and videos using it and achieve the same quality. Happily, many popular cameras for wedding photography also do a good job at video. However, some cameras are better for video than others, and you'll want to make sure your camera meets the following criteria:
It can capture high-quality video - at least 1080, but preferably 4K. Many modern cameras now offer 4K capabilities.

It operates well in low-light situations. The more stringent shutter speed requirements for video may require you to lean on your camera's low light performance more than in photos
It can accept external microphones (or you have a

separate audio setup

)

It's still able to capture high-quality photographs.
Naturally, some models perform better than others as far as all those criteria are concerned. As such, we a couple of recommendations:
Canon EOS 5D Mark IV
The Canon EOS 5D Mark IV offers 4K video. Its low-light performance and astonishingly high image quality means it also performs well on the photography front. As a result, you can impress your clients with gorgeous photos and clear videos from their big day.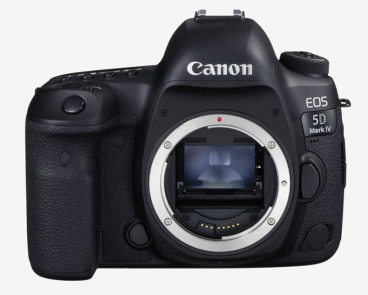 Sony a7 III 
A perfect hybrid camera, the Sony A7 III is one of the most popular cameras on the market. It has a blend of excellent image quality with fast autofocus, mixed with 4K video shooting that also benefits from the autofocus performance to provide smooth and easy-to-shoot video.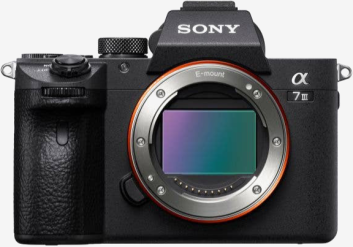 What Type of Lenses Should I Use for Video and Photos?
Generally speaking you'll be able to use the same lenses for video that you would for photo. However, there are many lenses that are specifically optimised for video that you may consider. These include lenses with de-clicked aperture rings and with long focus throws for good manual focus performance. Many Samyang lenses hit both these points, are affordable, and are made in multiple camera mount options, making them popular with video shooters.



Do I Need Separate Cameras for Videos and Photos?
Whether you buy separate camera bodies for videos and photos depends on your budget and existing kit. Ideally, if you can find a camera body that works well for both videos and  photos, you'll spend less and you won't need to carry as much equipment around with you. Although this usually means paying more initially, the result is that you have a high-quality camera that performs both functions.
Taking this route will also mean that you'll spend less time switching between cameras if you can do it all in one. So, for practicality's sake, aim for one camera rather than two.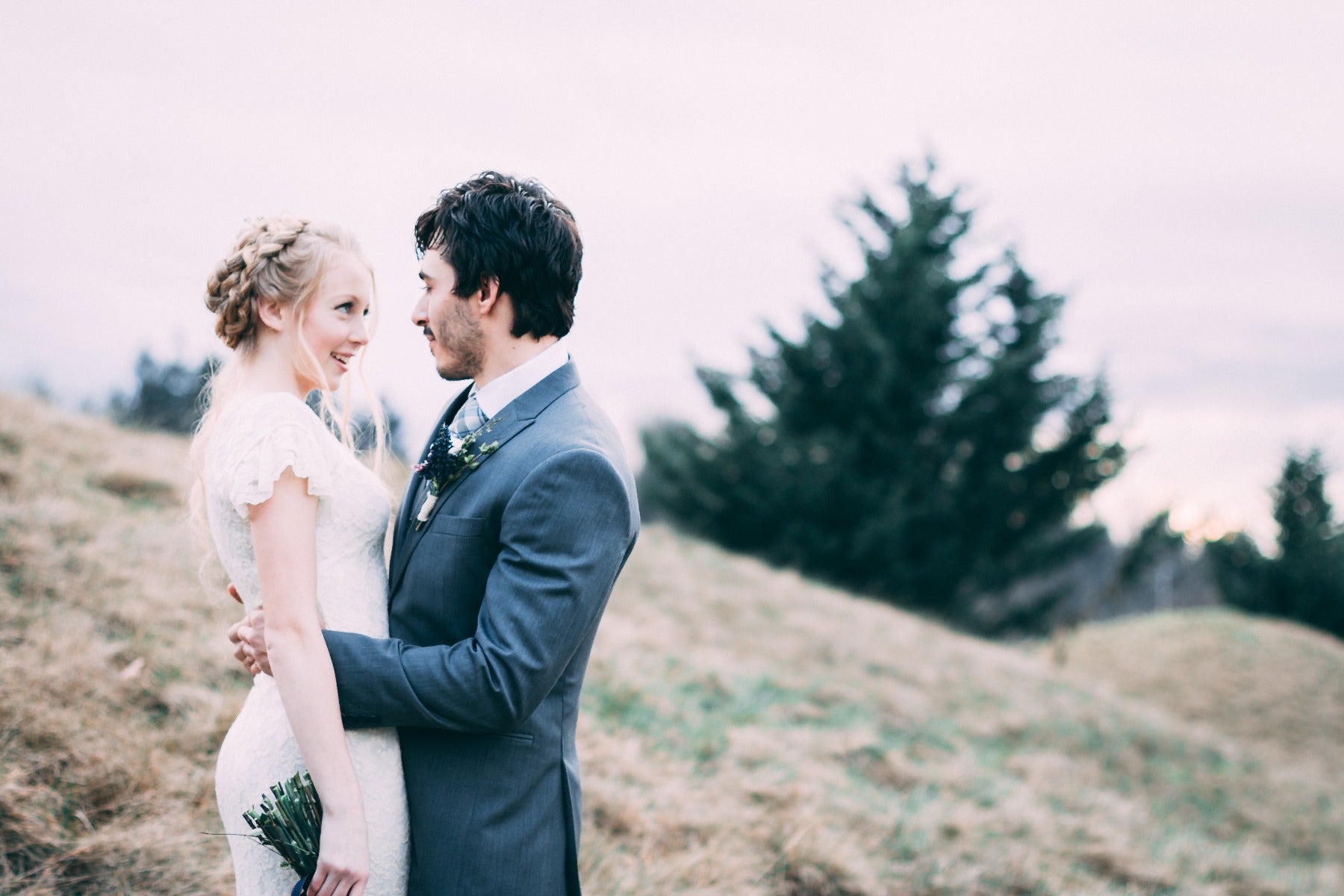 If you can get away with a single camera for photo and video, it will be easier and faster to switch between the two
Lighting Considerations in Photo vs. Video
Mastering the art of wedding photography and videography lighting is a skill in itself. But, with a little trial and error, you'll manage to refine your approach so you capture perfect images each time.
Wherever there's sufficient natural light, always rely on it for your wedding photography. You don't need to restrict this practice to the great outdoors, either. For example, if you're in a room with expansive windows that flood the area with light, you may find that you can use it for your photos. Otherwise, if the light is dull, don't be afraid of using your flash to bring some interest to it.
You also need to watch out for scenarios that are common at weddings. For example, many couples love romantic photos that feature the sun in the background. When this is the case, using a filler flash allows for perfect results. Or, when the photo is full of people wearing traditional wedding attire, using lots of backlighting provides for a halo-like glow around the bride.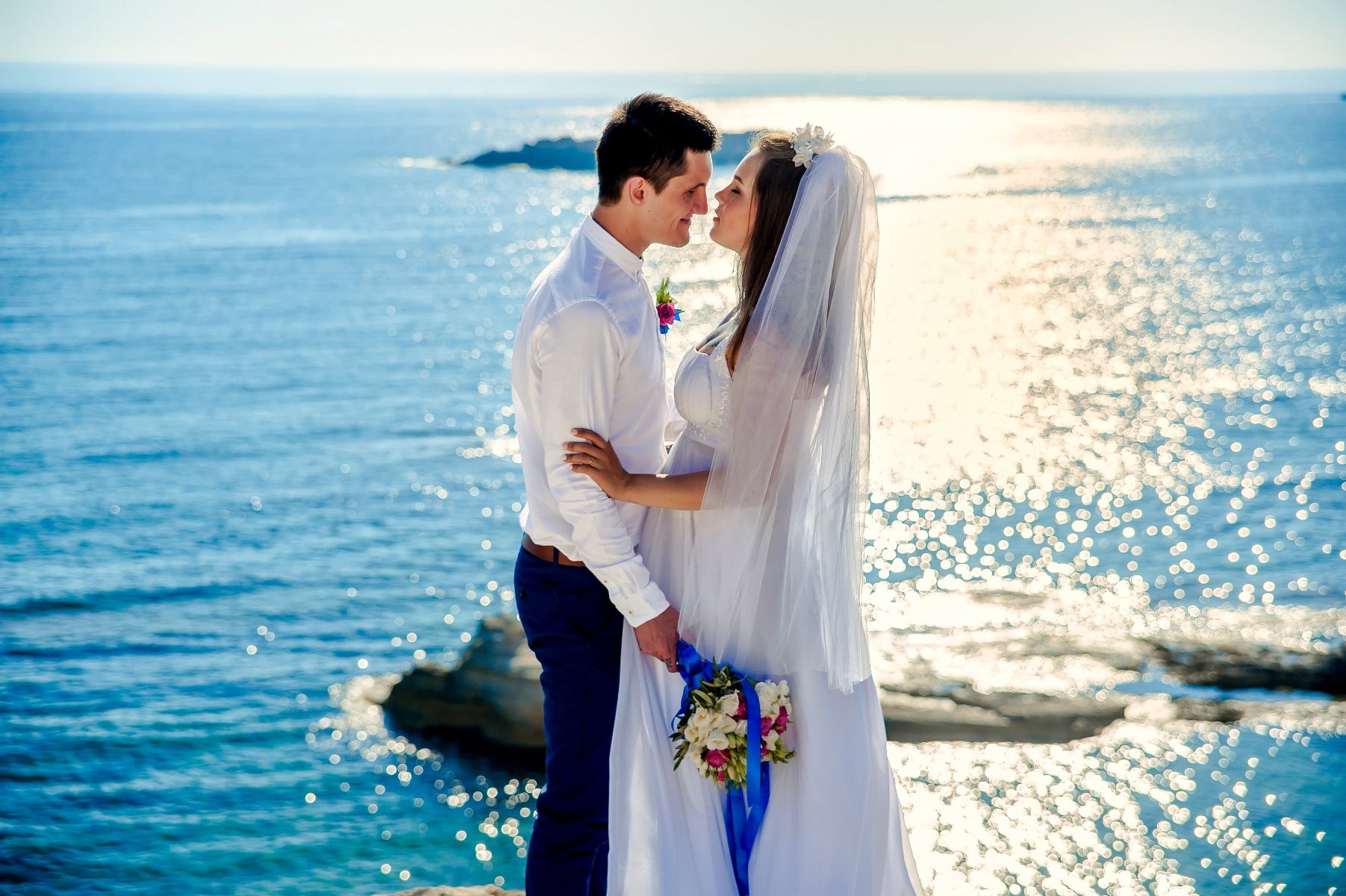 Flash can be used effectively to avoid excessive backlighting. When used well, like in this example, most people won't even be able to tell
Lighting is also a crucial feature for any video. However, your approach needs to be a little more flexible when shooting videos versus taking photos. First of all, flashes and strobes that work for photos won't work for video as you'll need a constant light source. You can invest in small light kits that are ideal for carrying around at weddings. The most popular lighting setups for video are small LED panels. They are lightweight and small for the amount of light provided, they don't get hot like regular lights, and they can typically be mounted on stands, tripods or even on top of your camera.
When Should I Use Video vs. Photos?
Some moments lend themselves more towards photos while some look better in video. It's important to have a sense of this in order to get the best from each medium. Some of our best suggestions for winning wedding photography moments include:
-The bride and groom getting ready with respective members of their party.
-The bride-to-be sharing a moment with her mother ahead of the ceremony.
-The groom surrounded by his entourage.
-The bride surrounded by her entourage.
-Walking up the aisle.
-Standing at the altar.
-Walking back down the aisle as a newly married couple.
-Celebrating immediately after walking out of the wedding ceremony venue.
-Shots of the rings ahead of the ceremony.
-Candid moments from the wedding reception.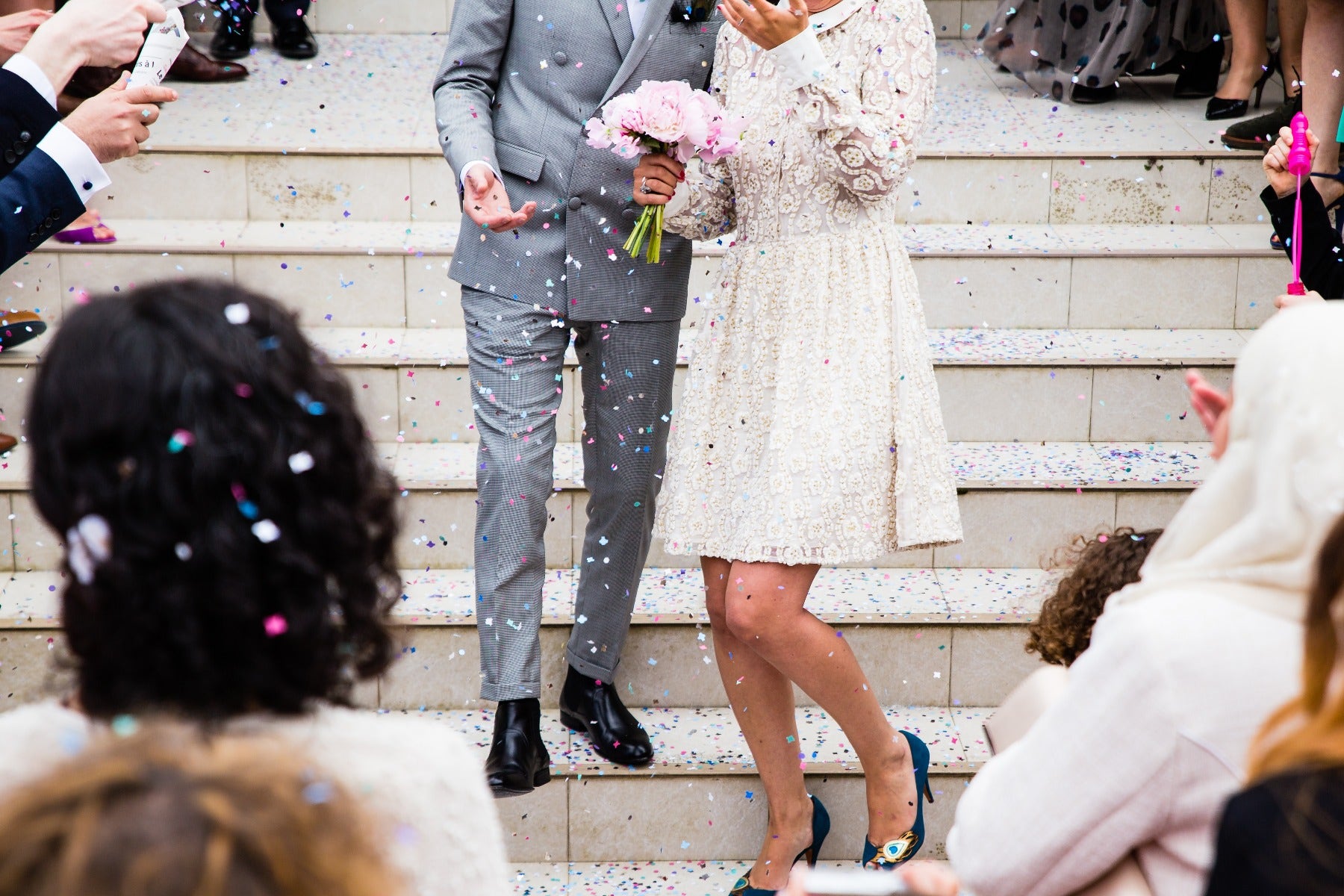 When to use photo vs. video can be subjective - you'll get better at determining with experience
On the flip side, which parts of the wedding work better for video?
-The moment the groom first sees the bride walking down the aisle.
-Exchanging the vows, as well as the guests' reactions if it's possible to capture them.
-A few moments of video capturing the ceremony site before everyone descends on it. This is a great way for the couple to remember how beautiful it is and why they chose it, and provides a good establishing shot for you when editing.
-Similarly, videoing the reception site gives the bride and groom an opportunity to see all their hard work in terms of planning.
-The moment when the celebrant pronounces that the couple is married to one another.
-B-roll! Often overlooked, in your spare moments capture b-roll of the venue, guests, the cake, decorations, etc. This will be incredibly useful during the editing process to hide your edit points.
-If you have an assistant, consider videoing the moments you spend taking photos too. It's an excellent opportunity to capture silly interactions.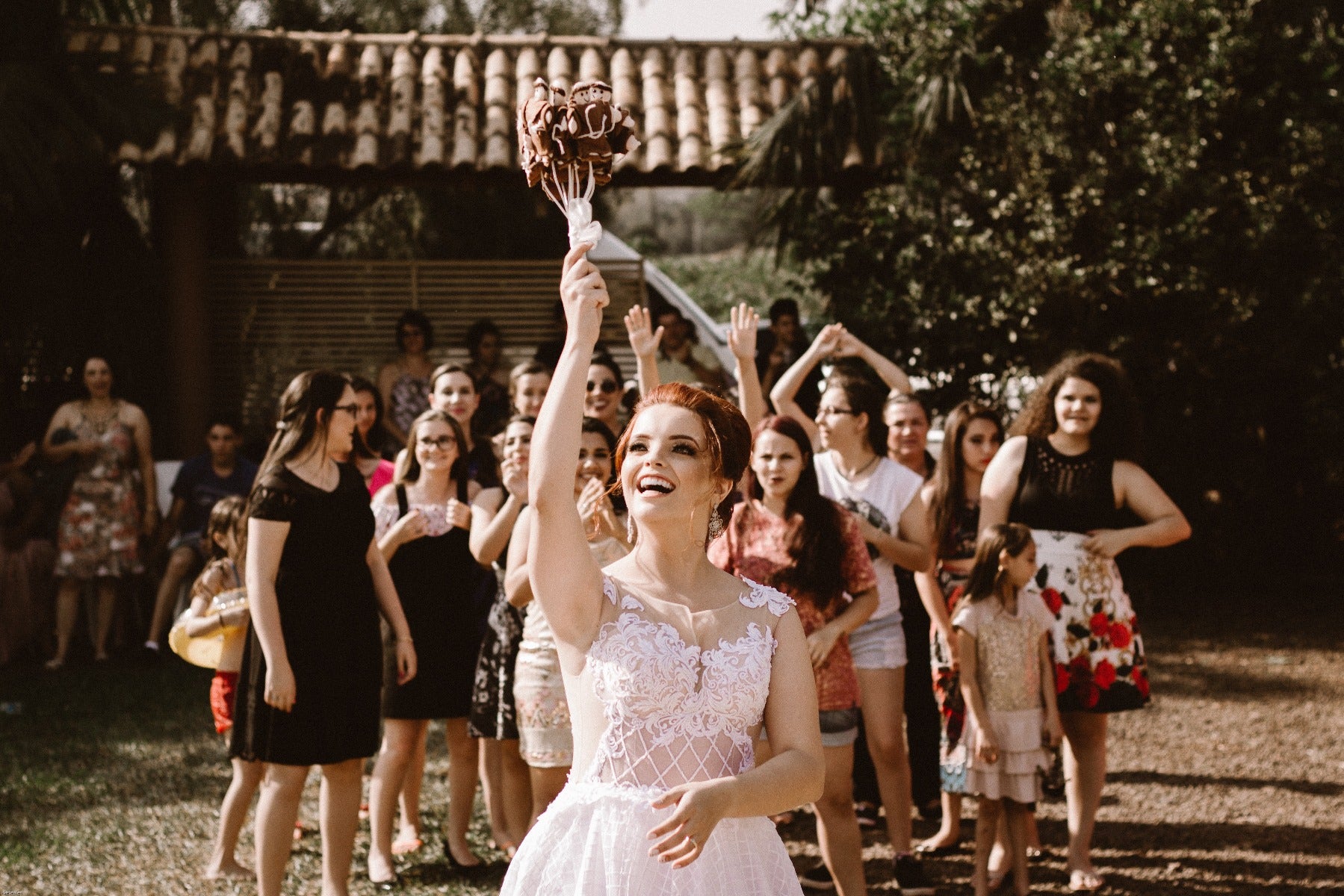 Action shots tend to go over better in video, while static subjects will look better in photo (although of course there are many exceptions)
You should have an idea of what you want to capture based on what you know will look good, but it's always a good idea to discuss your plans with the bride and groom ahead of the event. They might specifically want video of a certain moment, and photos for another. Many couples also view video as being a lot more intimate than still photography, and it's not uncommon for them to feel uncomfortable when you're shooting video. Others may insist that you video as much as possible. If they want a lot of video, you'll probably need an assistant and another camera. Figuring out what they want in advance is the best way to avoid disappointment.
Overall, using both video and photography at a wedding is worth your efforts. The bride and groom will enjoy seeing their special day memorialised in both ways. However, if you're going to do both of these services justice, you need to buy the right kit to complement them. Learning the art of wedding photography and videography requires a lot of practice. As time goes on, you'll develop techniques that always dazzle the couple in question.
If you'd like to learn more about finding the right equipment for weddings, the team at digiDirect is here to help. If you have any questions, don't hesitate to contact us.