Composition skills, an eye for beauty and experience will take you a long way as a photographer, but the right equipment ties it all together.
Of the various bits and pieces you'll need to pick up before you start snapping, the most crucial is the camera body. While lenses may have the sex appeal, the body is what sets your limits as a photographer, defining the maximum resolution of your images, the amount of noise you'll get at various settings, and the variety of conditions you can shoot in. The right camera body can be the perfect complement to your skills as a photographer, becoming the perfect partner to your work.
To help you make the right decisions, digiDirect has put together this short first-time buyer's guide to camera bodies and lenses. We'll be looking at two different levels of camera body with two different price-points and feature-sets ' entry-level and mid-range - as well as the general categories of lenses that you may want to consider. Your own abilities and confidence as a photographer ' and how much you have to spend ' will determine which you choose.
Ensure that you aren't held back from greatness by your equipment ' read on and make the smarter choice when you pick your tools.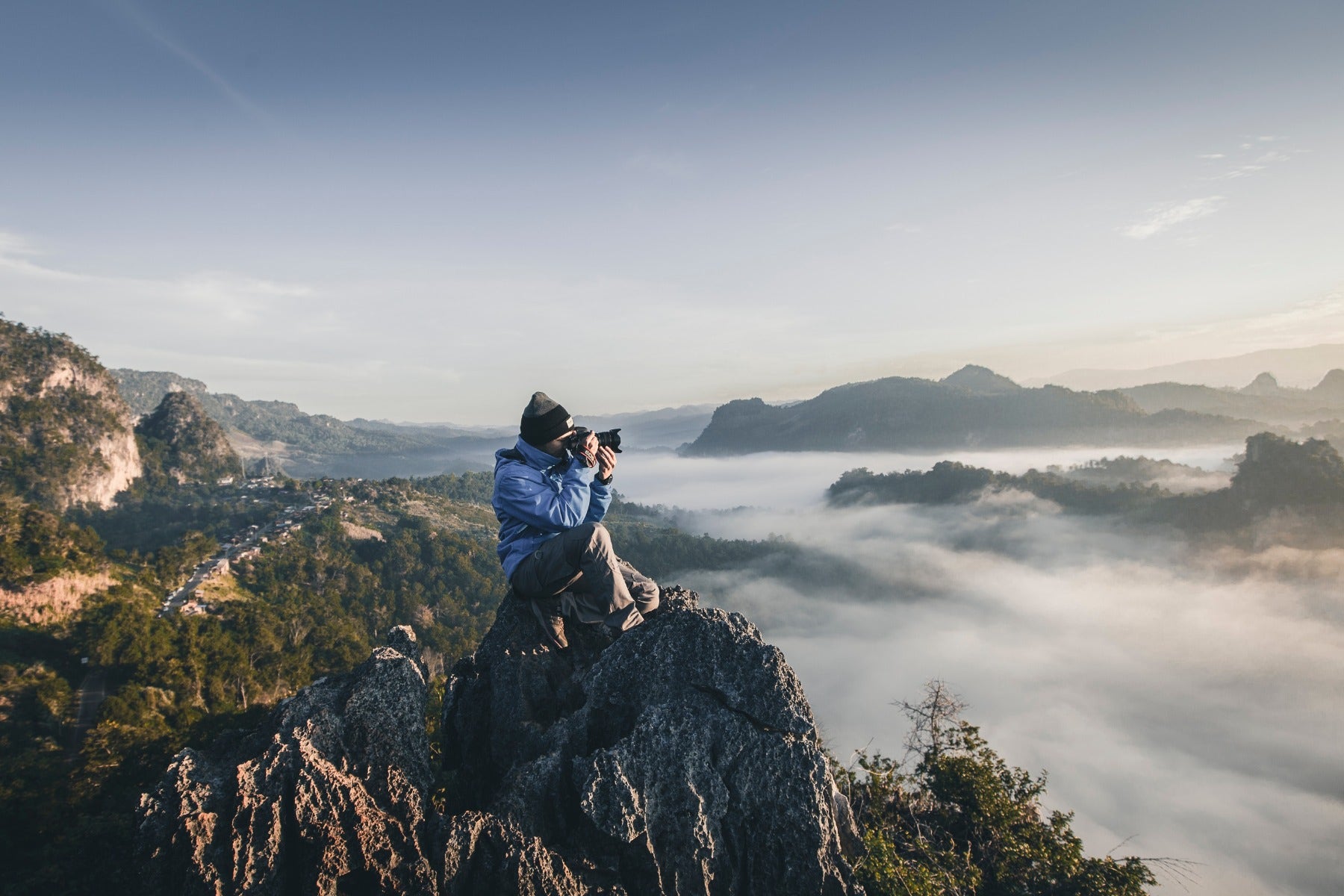 A good place to start
If your uncertain about how much time you can devote to photography, or you're just looking for a basic camera for holiday snaps, this is the place for you. Camera technology has advanced in leaps and bounds over the previous decade, so even entry-level models come equipped with features that would only be seen on professional-quality units just a few years ago. For under a thousand dollars, amateur and beginner photographers can enjoy features such as 60fps full HD (1080p), 24 megapixel-plus sensors, touch-screen displays and continuous shooting speeds of four or five frames per second.
The pick of Canon's entry-level cameras is arguably the Canon EOS 200D II, which comes equipped with all the features a new photographer would need to develop their skills. Built on Canon's advanced DIGIC 8 image processor and boasting a generous 24.2MP APS-C CMOS sensor, it nails the fundamentals ensuring you have everything you need to shoot beautiful pictures.

Nikon also has a range of stunning options for beginner photographers, the stand-out of which is the D5600. It offers 5FPS continuous shooting, a 24.2MP APS-C sensor and Nikon's own proprietary SnapBridge technology, which allows you to send your photos to your mobile device wirelessly.

Another strong choice is the Sony a6000, which has been a top pick for new photographers for some time now. Being a mirrorless camera, it is a lot smaller than the DSLR options from Canon and Nikon (learn more about Mirrorless vs. DSLR in our article here), and it has fantastic autofocus performance.


The Canon EOS 200D II, Nikon D5600 and Sony a6000 are all great entry points for new photographers 
A little bit more
For those looking for a camera that will take them to the next level in their hobby, the advanced amateur/mid-range section is for you. Often topping out at just more than a grand without a lens, these cameras deliver a marked improvement over entry-level models without crowding you with complex menus or unnecessary features. Most of the upgrades will be under the hood, with many featuring more advanced image processors and autofocus capabilities, as well as a few extra connectivity bells and whistles.
From Canon, the more fully-featured 90D is a fantastic option. Sporting a 24.2MP APS-C CMOS sensor, the 80D is the bridge between the mid-range and enthusiast options, offering advanced features such as full weather sealing, a larger and more informative top-plate LCD, 7FPS continuous shooting and 100% frame coverage viewfinder.
Nikon offers the D7500 as their mid-range camera. Inheriting a professional-grade 20.9MP DX CMOS sensor from the nearly $3,000 D500 and boasting the current latest EXPEED5 image sensor, it gives photographers true flexibility. Its shooting capabilities are impressive, offering 8FPS continuous shooting speeds and the ability to record 4K UHD video in 30FPS.
Finally the Sony a6500 sports the same compact size as the a6000 discussed above, but fits a lot more features under the hood. With in-body image stabilisation, 4K video shooting, 4D focus and 11 fps burst shooting, this is a small camera that packs a punch.
Whichever camera you choose, make the smarter choice and buy through digiDirect, offering you the support and guidance you need to develop into a better photographer.


The Canon 90D, Nikon D7500 and Sony a6500 offer mid-range options for someone looking to start with a slightly more advanced feature set
Picking the Right Lens for Your Camera
Getting the right camera body is a crucial first-step, but that doesn't mean you can just grab any old camera lens. The right lens with the right settings, used in the right way at the right time can make space for you to create something truly beautiful.
Complicating matters is that most photographers will only need one camera body to be effective, but for best results may need two or three lenses. Lenses are usually crafted with a definite style of photography or type of subject in mind, meaning that they'll excel in certain conditions but be lacklustre in others.
So, the first question you need to ask yourself before you buy a lens is: what are you shooting?
Landscapes

Landscape photography makes a number of extra demands of the photographer compared to other types of photography. Weight is often an important factor here, as you'll typically be lugging the lenses over longer distances. To that end, you're better off picking two workhorses than lugging around five or six more specialty devices.
A wide-angle lens and a medium telephoto lens will offer you all the functionality you need to start crafting beautiful landscape shots. Both of these lens types can be quite expensive, but budget-friendly models that don't sacrifice quality ' like the Sigma 10-20mm wide angle ' are available.
Portraits


Portraiture is all about focus, arguably more than most other styles of photography. Here the goal is get the sharpest possible focus on the subject, while being able to control exactly how the background appears in the shot.
If you're planning on doing a lot of portraiture, you need a prime lens. With a fixed focal length and no ability to zoom, they deliver sharp images and have the ability to go to very wide apertures. For bokeh that really pops, many of these lens offer longer than average focal lengths. A great starter for any photographer would be the Sigma 85mm f/1.4, delivering beautiful quality images at a great price. Most manufacturer's also offer an inexpensive 50mm f/1.8 lens that can be a great portait starter - click for Canon, Sony and Nikon's options.

Read our Portrait Lens Buyer's Guide for more information.
Macro & food photography


Macro and food photography is about making the tiny and very far away enormous and immediate. Standard lens often don't offer the close-up photography capabilities that you need to make a meal look truly delicious, or show off every detail of an insect or flower. 

Purpose-built macro lenses not only give you full 1.0x magnification ' allowing life-size reproduction ' they offer focal lengths as high as 180mm, meaning that you can shoot in enormous detail from up to 50cm away. Lenses with these specs can run into the thousands, so for the beginner we recommend something like the Tamron SP 90mm f/2.8 Di Macro 1:1 which creates stunning macro images for under $1000.

For more information, check out out Macro Lens Buyer's Guide.
Sport & wildlife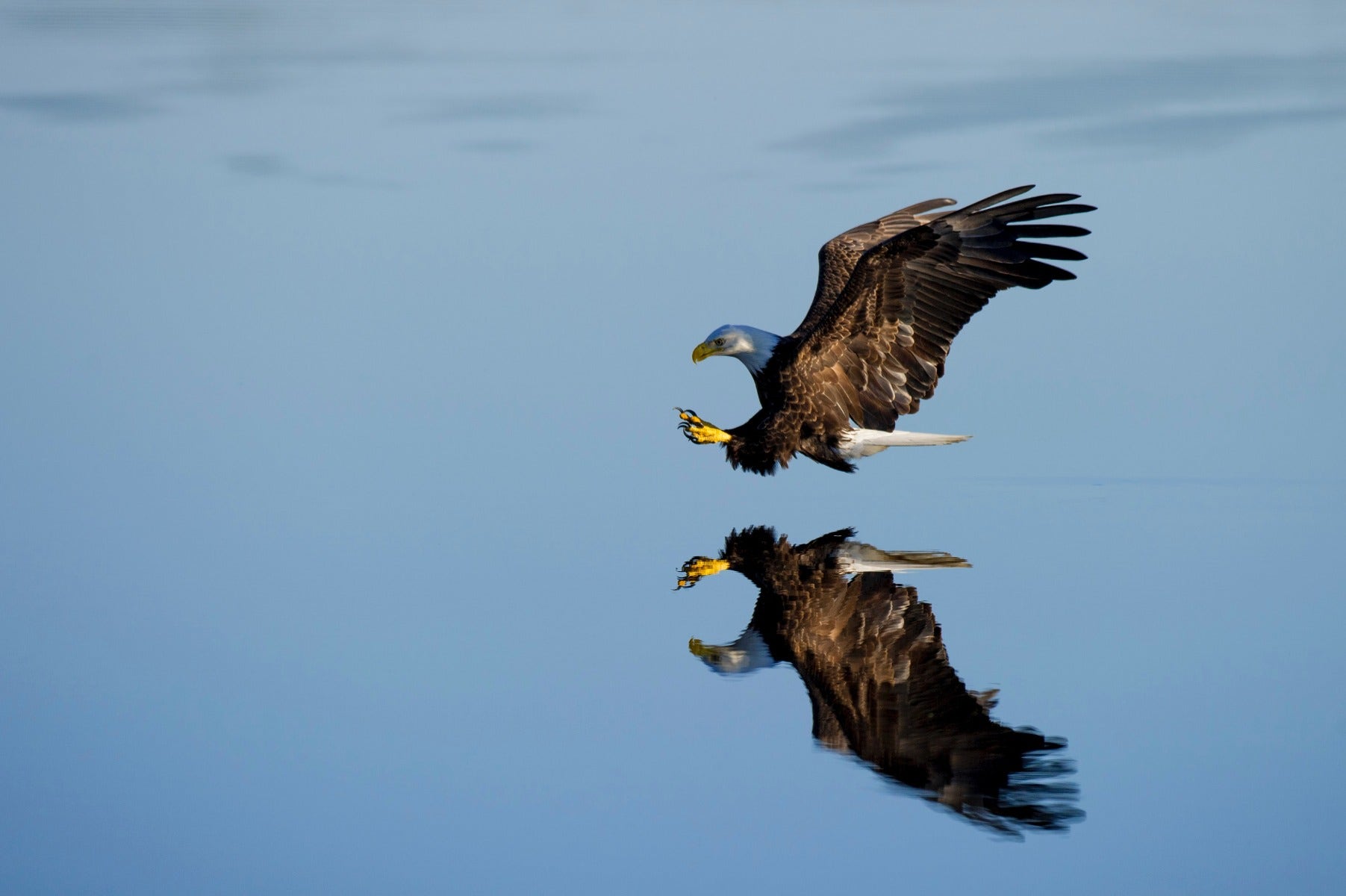 Going on safari or shooting the big game? Wide aperture lenses with rapid autofocus are the name of the game here, allowing you to capture a game-winning kick or a bird in flight in full detail. Their complex design and high level of craftsmanship means that a dedicated lens for this category is going to run to a reasonably high price. That said, a relatively inexpensive option like the Sigma 100-400mm f/5-6.3 DG OS could be the perfect choice if you're a focused photographer with a definite niche. Read our Telephoto Lens Buyer's Guide for more info.

No matter what kind of photographer you are, you're sure to find equipment to complement your skill set at digiDirect. Browse our collection today and discover your new favourite piece of gear.