Have you ever tried to capture a close-up image of a flower, toy, insect or other small object? Chances are you've admired macro images like this in the past. But when you try to get your camera close to capture one yourself, often it simply can't get as close as you'd like. There are several ways to take a high quality close-up image, and a macro lens is typically the easiest route. In this guide from digiDirect, we'll provide in-depth details about this type of lens, and we'll also give you short reviews of nine different macro lenses to help you decide which type is right for your camera.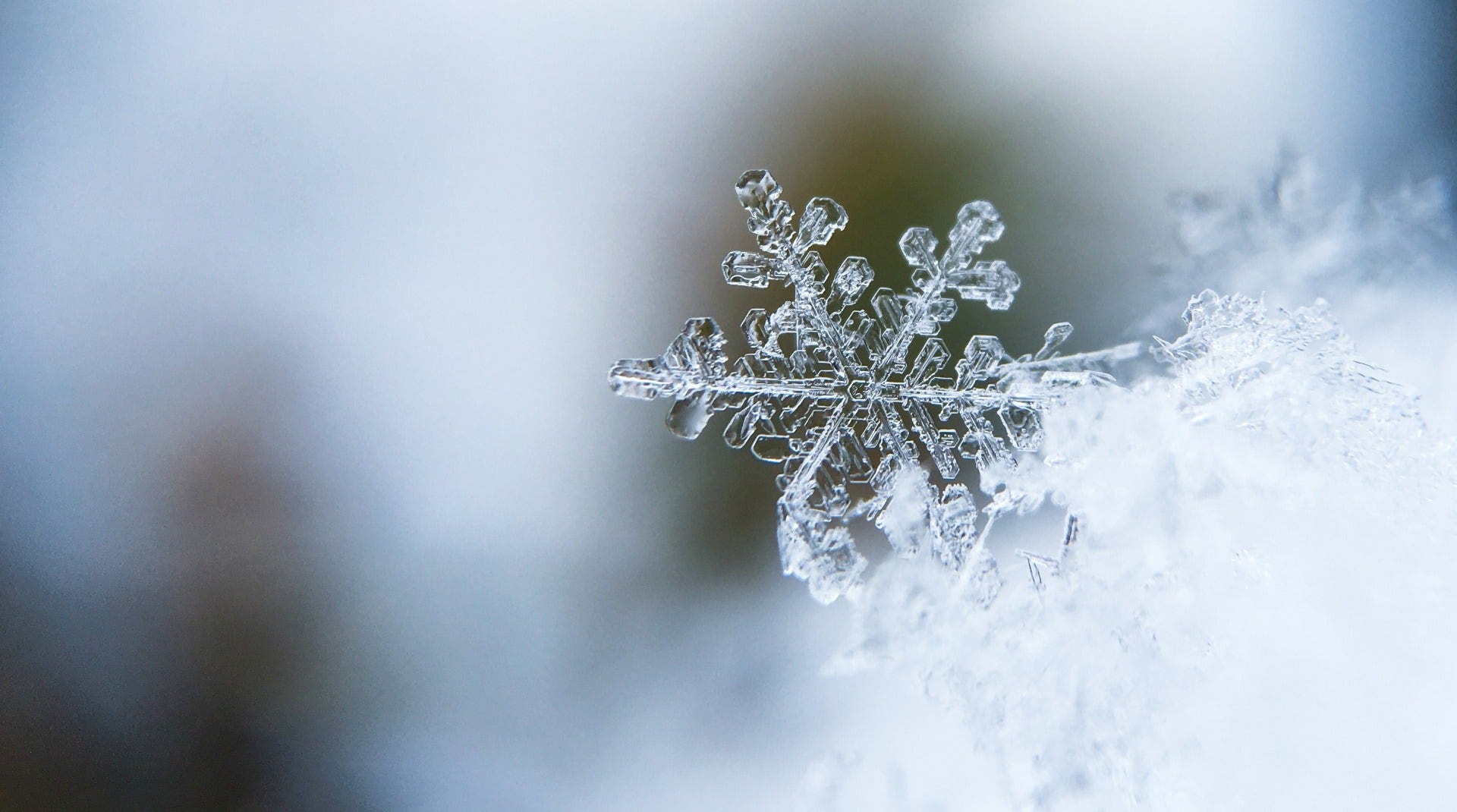 Extreme close-up shots require a macro lens
Defining a Macro Lens
A macro lens is specifically designed to have a short minimum focus distance. This means that it can focus on subjects that are very close to the front of the lens, which is the most important aspect in achieving close-up shots. The goal of this type of lens is to reproduce any object you shoot in either life-size or slightly smaller size. For example, if you were to take a shot of a small coin using a macro lens that could reproduce life-size objects, the image that the camera frames on the digital sensor is exactly as large as the small coin.
If you see a ratio on the lens, this is referring to the reproduction dimensions that the lens can reproduce in the shots. If your lens has a 1:1 ratio, it's capable of producing life-sized images. If the lens has a 1:2 ratio, it's capable of producing images at half of their original size. If you want to go the other direction, a macro lens with a 2:1 ratio is capable of producing images double their life-size dimensions. Most quality macro lenses will sport a 1:1 ratio, or close to it.
Also, many macro lenses come with a flat focus field that is very different than a traditional curved focus field that you get with other lenses. If you're used to using a traditional curved lens, it gives you a sharper image in the centre of the image than at the edges. A macro lens gives you the unique opportunity to focus from one side of the frame's edge to the other. This results in a clearer picture overall.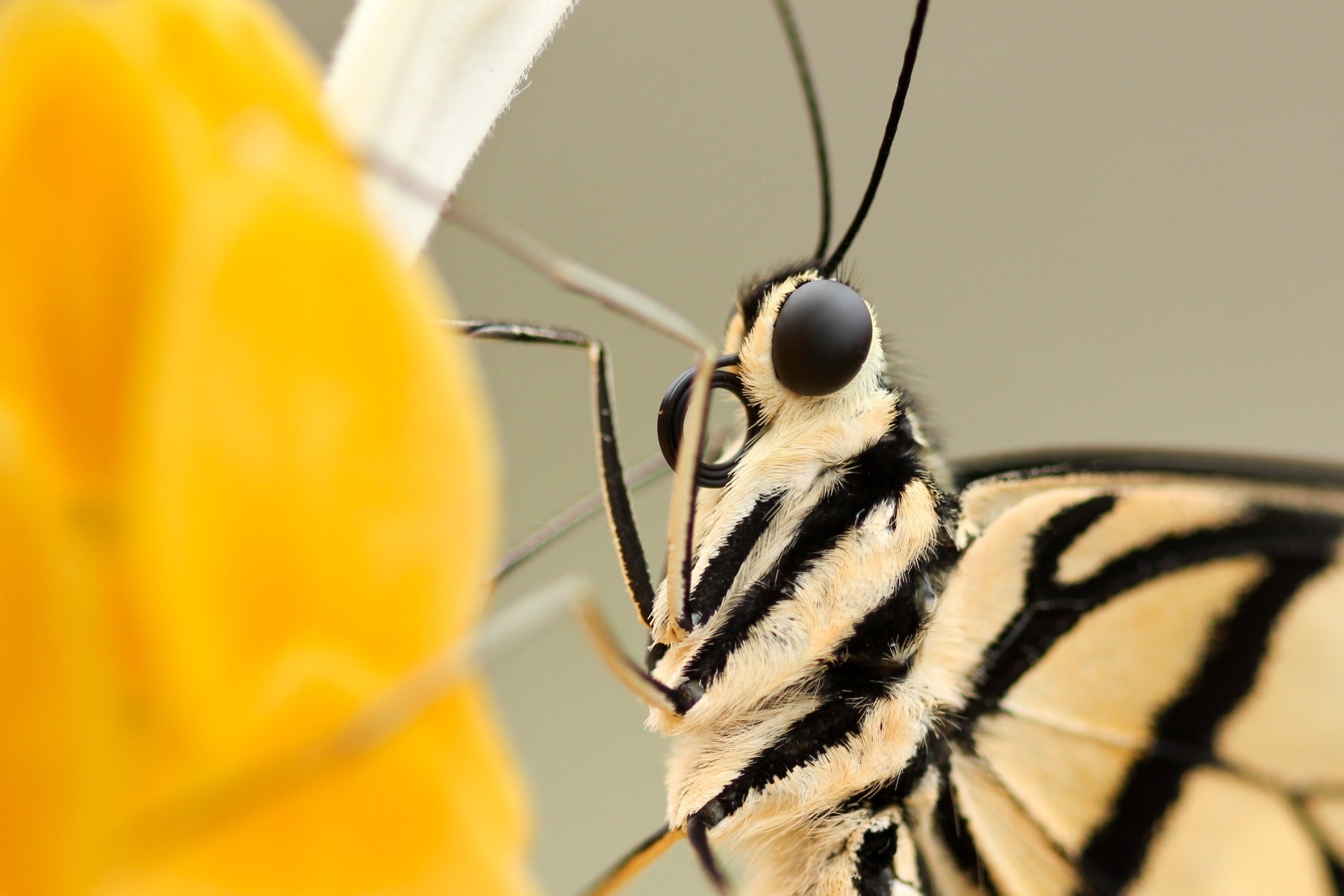 A 1:1 ratio will allow you to reproduce your subjects to life size
Different Types of Macro Lenses 
Just like any other lens, macro lenses come in different sizes and types. Many photographers simply choose to have one or two different types on hand before they're ready to go. These include: 
Short Macro Lens (30 to 50mm): The 30 to 50mm macro lenses work best with smaller sensor cameras. The shorter focal length gives you a greater depth of field to work with, which you can use to your advantage, as at such close distances a shallow depth of field can be very difficult to work with. These shorter lenses are very cost-effective, compact and lightweight, which this makes them great for travelling photographers. However, these shorter lenses also mean that you have to get closer to your subject, which isn't always ideal if what you're shooting is skittish. You'll be working less than 15 cm away, so you also have to be careful that your camera doesn't block your light source to ensure you get clean and bright photographs.
Standard Macro Lens (60 to 105mm): The most common focal length range of all macro lenses falls between 60 and 105mm. They're popular because they can also double for use in portraits (remember, you can use a macro lens for non-macro applications!), and they sit in the middle of the longest and shortest macro lens range available. You will typically have between 23 to 30 cm of working space when you choose this standard lens. They also excel at portraiture because the longer focal length flattens your facial features, which is flattering to the human face (learn more in our article comparing 24mm to 85mm for portraits). The price spectrum also varies, but you can generally get a higher-quality standard macro lens for around $450. 
Tele-Macro Lens (150 to 200mm): On the other end of the spectrum we have the tele-macro lens that gives you a working distance that ranges between 31 and 61 cm at 1:1 magnification. You'll be able to use this lens to get up close to all of those difficult or skittish subjects that require you to put a little more space between the front of the camera and the subject. However, you will have to make minor accommodations when you shoot with these types of macro lenses because they usually require a larger filter, and they're larger and heavier than most macro lenses. Additionally, you'll pay more for this type of lens.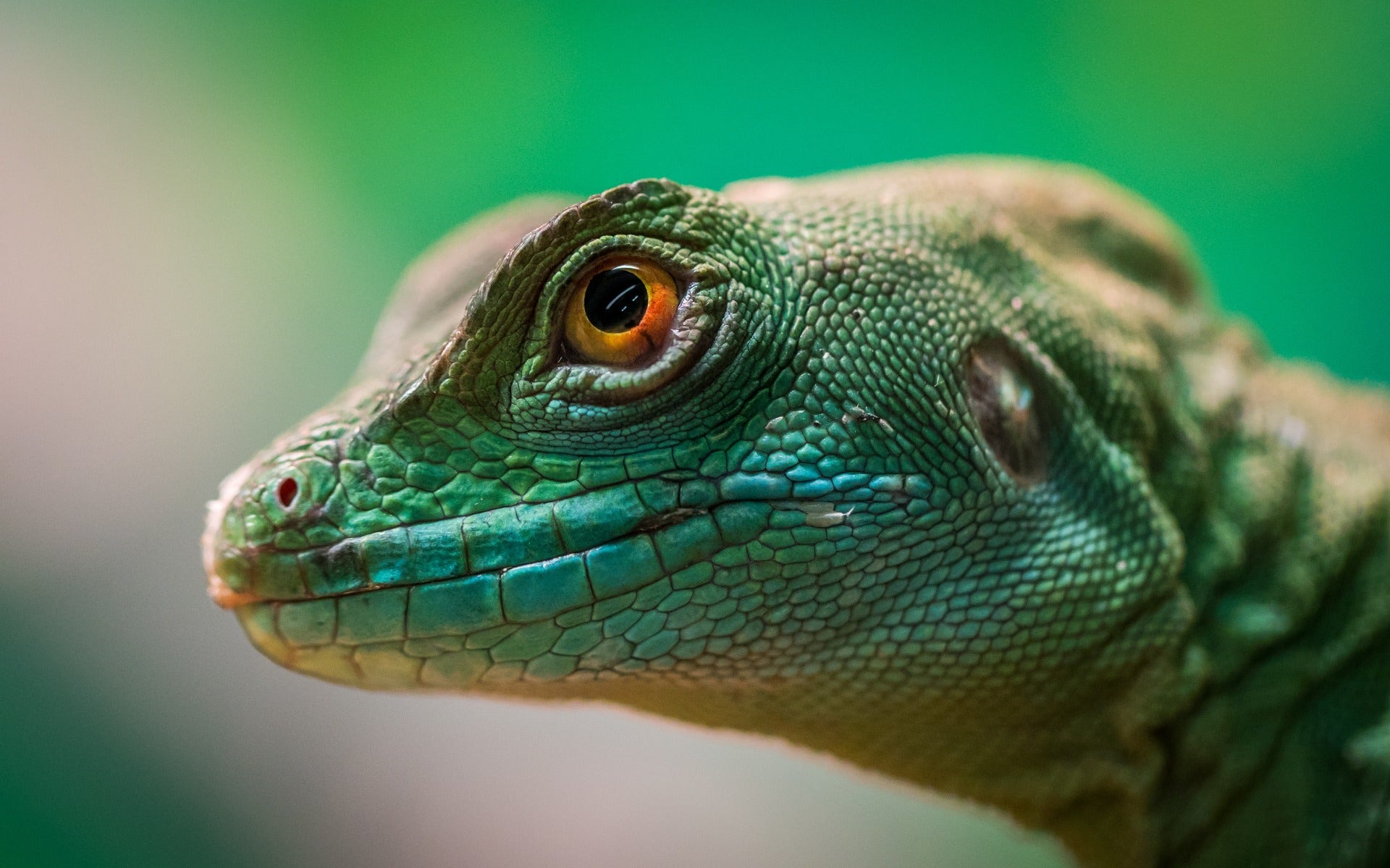 A longer focal length macro lens allows you to shoot from more of a distance, which can be helpful when shooting subjects that might be startled if you get too close 
Defining Focus Distance 
When someone talks about the focal length of a lens, they're talking about the distance between the image plane to the optical centre of the lens. You may mistakenly believe that the longer the focal length of the lens is, the more magnification you can get. However, this isn't true - any macro lens with a 1:1 ratio will have the same magnification as any other 1:1 lens at any other focal length.
The main difference between using a wide-angle or normal macro lens and a telephoto macro lens comes down to the minimum focus distance or the working distance. A long macro lens will have a greater working distance than you'd get with a short macro lens. You'll be able to stay further away from your subject with a long macro lens, and it also allows you to have a shallower depth of field when you work.
Additionally, you have to remember that you can use macro lenses for non-macro purposes. This allows you to double up on the lenses' usability if you need a lens with that focal length. The smaller macro lenses are also more lightweight and less expensive while still being able to achieve the same magnification levels of their longer counterparts.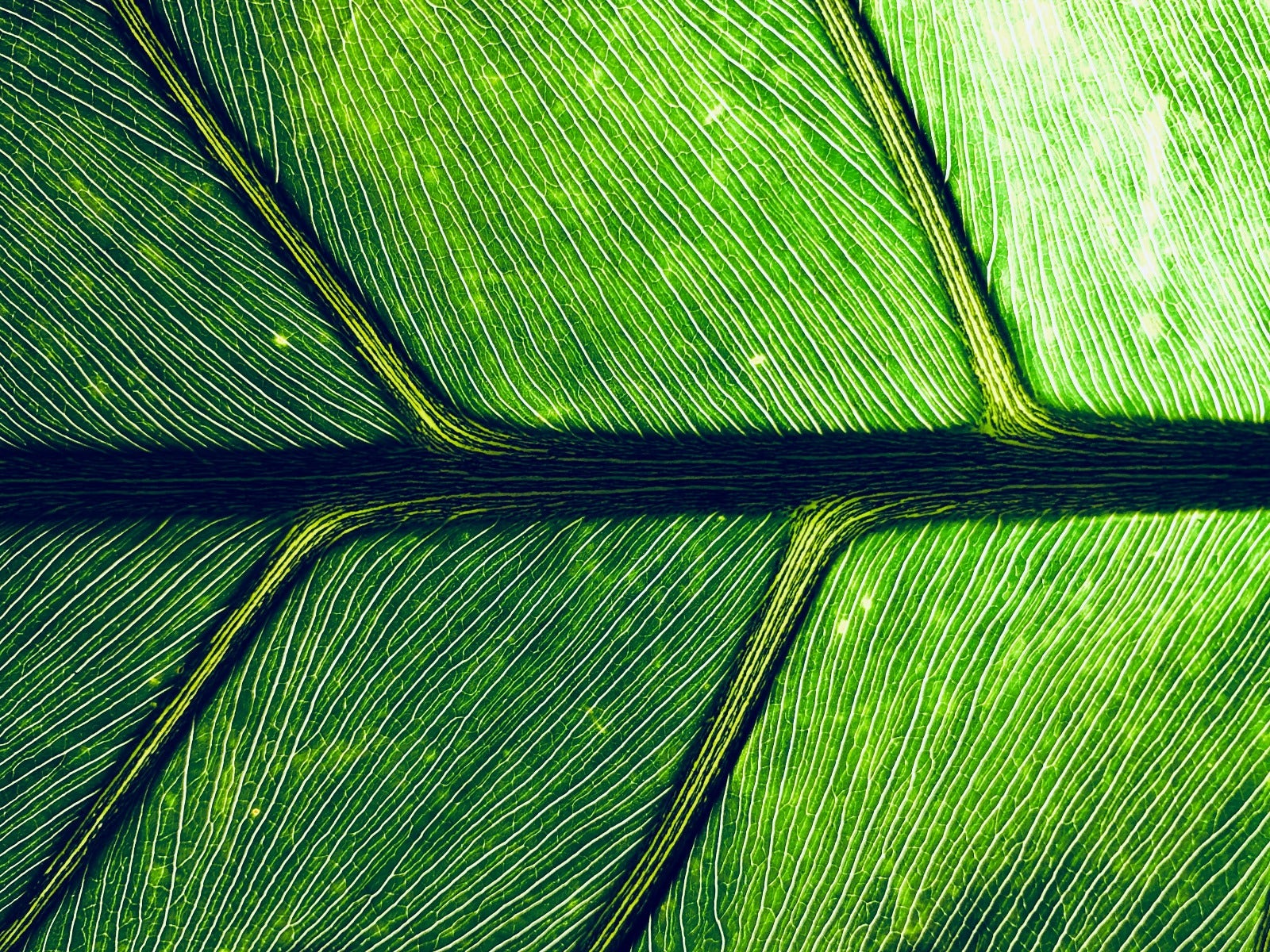 The world often looks very different at close range.
Understanding Macro Lens' Focusing Mechanisms
Almost every newer macro lens you buy comes with autofocus. You can pick from older ones that are screw driven, or you can get the newer silent ones. While you will pay more for a macro lens that has a silent autofocus, it's essential to have if you work around skittish subjects. You'll also want a silent autofocus if you shoot video or you'll hear it clicking on playback.
Additionally, you want to take note whether or not your macro lens has an internal focus mechanism. If it does, your lens element won't protrude when you change the focus. If it has an external focusing mechanism, the lens will lengthen as you adjust it. While this shouldn't impact you too much, it may mean that you need a tripod because the lens extensions can have minute focus implications when at such close distances.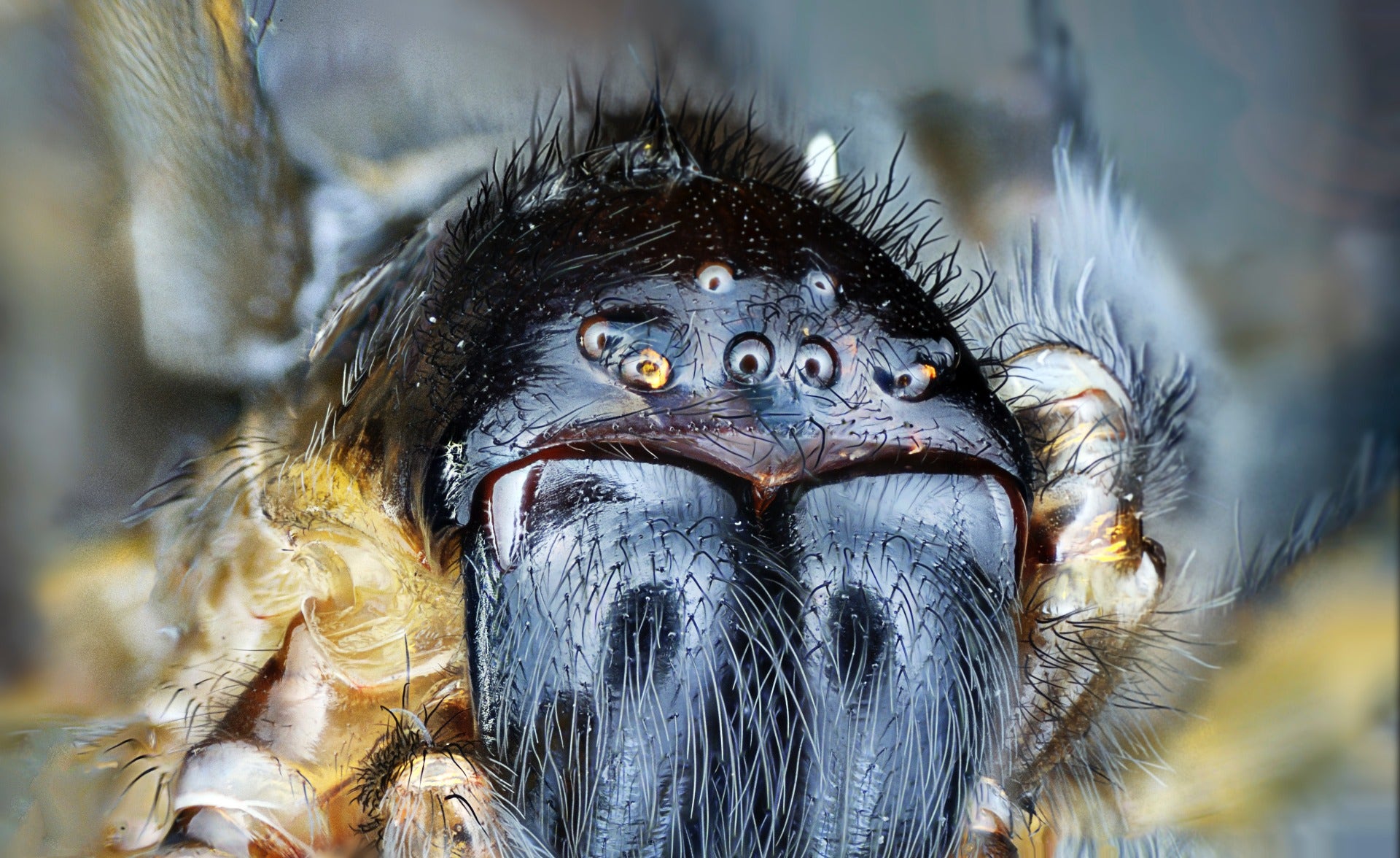 .and it can sometimes be quite startling!
Image Stabilisation and Vibration Reduction with Macro Lenses
How important are image stabilisation and vibration reduction when you work with macro lenses? This can be a tricky question to answer. Vibration reduction won't play a huge role in your final decision if you plan to use a tripod each time you shoot a subject with your macro lens.
However, this changes if you plan to use your macro lens for portraits or for capturing handheld shots. With handheld shots, image stabilisation and vibration reduction are essential. It'll help you achieve much sharper images with crisp edges that make macro photography such a unique photography form. 
Pricing with Macro Lenses
Just like any other lens you'd purchase, macro lenses come in a huge price range, and they're not necessarily more expensive than other types of lenses. The typical price range for a quality macro lens ranges between $300 and $1,500. However, you can find them for less and more outside of this range depending on the brand and quality.
One of the best things about macro lenses is that you can use them for more than one form of photography and get beautiful shots. For example, a wedding photographer can take a close-up of the couple's rings and quickly take a beautiful shot of the couple themselves or the wedding guests without having to switch out lenses.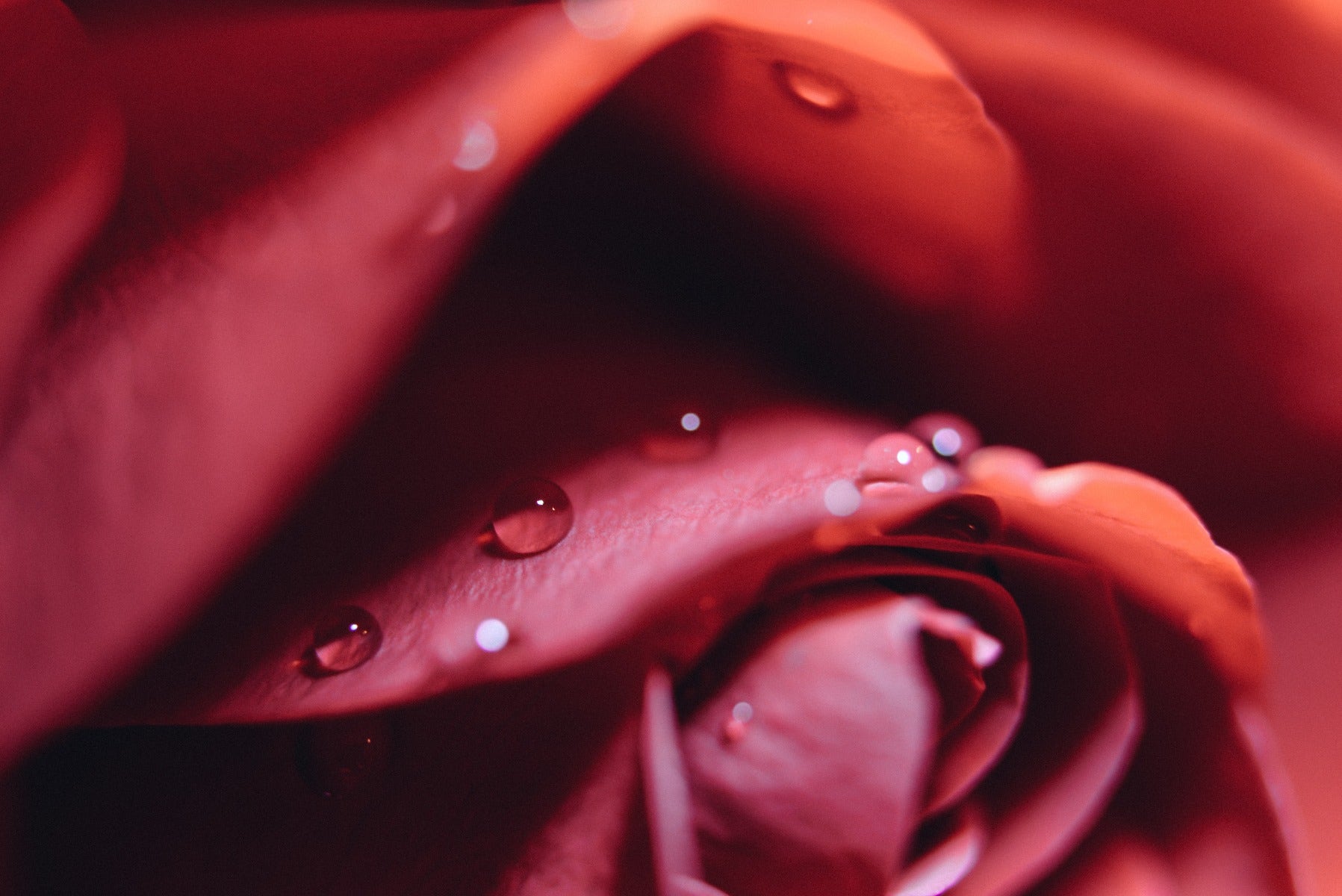 Shallow depth of field can be used effectively in macro photography
Nine Macro Lens Mini Reviews
We've picked out nine excellent macro lenses from the major lens manufacturers. Below are some mini-reviews to give you a good idea on what each lens offers. Additionally, you can compare them side by side and decide which lens is better for your photography style, wants and needs.
Canon 100mm f/2.8L
This macro lens is one of Canon's most popular lenses, and it's also one of the least expensive L-series lenses available. It gives you fast aperture and image stabilisation that lets you shoot in in low light conditions, while also boasting exceptional image quality.

Canon 60mm f/2.8
This APS-C lens is a relatively inexpensive option that still delivers on quality. It comes with a powerful ring-type ultrasonic motor (USM) that keeps the lens at one length as you focus it to make it better suited for travel. It also has a floating optical system that can focus to 1:1 full life-size magnification.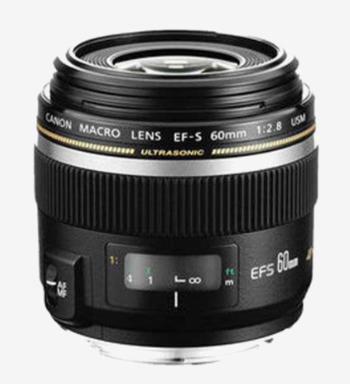 Nikon 40mm f/2.8G
For APS-C shooters looking for an inexpensive lens, this is it. It's not too long, which means it can double as a decent walk-around lens. It comes with an anti-reflective coating that works to eliminate internal lens reflections. This coating gives you a crisp and bright image, even in harsh or unpredictable lighting conditions.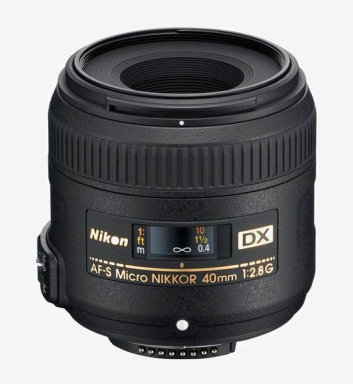 Nikon 105mm f/2.8G
This macro lens is widely recognised as Nikon's best. You get a very high-quality lens at a relatively low cost that's excellent for beginning photographers or people with a restricted budget. It's very similar to the Canon 100mm f/2.8L, and it features one extra-low dispersion element that gives you a high amount of colour accuracy and clarity for bold and clean shots.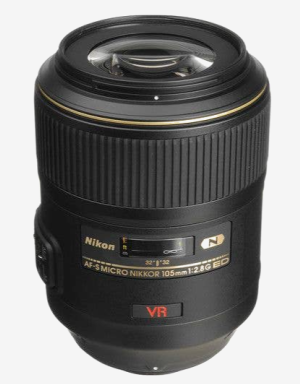 Sony 30mm f/3.5
Specially designed for APS-C-format E-mount cameras, this lens is a very inexpensive but powerful option that works well with a variety of shots ranging from portraits to smaller and more detailed photos. You get a minimum 9.4 cm focus distance combined with a 1:1 magnification ratio that gives you gorgeous close-up shots.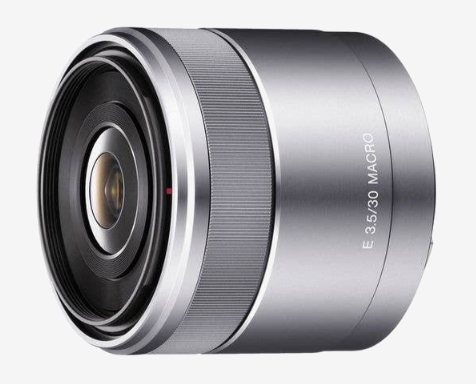 Sony FE 90mm f/2.8
This is a high-end full-frame G series macro lens that offers image stabilisation capabilities and reduces blur. It comes with specialised elements that balance bokeh with sharpness for smooth out-of-focus areas and highly detailed images. The G Master series are Sony's highest quality lenses, and this one does not disappoint.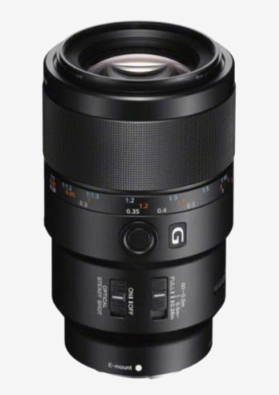 Fujifilm 60mm f/2.4
You get a quality lens that is very cost-effective with the FujiFilm 50 mm f/2.4. It has a 90mm equivalent focal length in full-frame terms, which means that it easily doubles as a very nice portrait lens.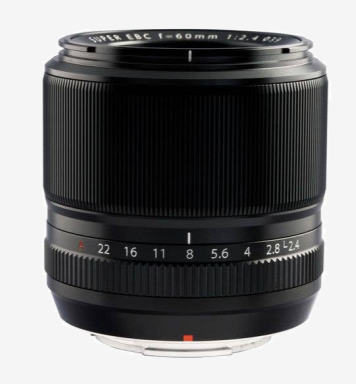 Fujifilm 80mm f/2.8
This lens is Fujifilm's dedicated macro shooter. It is a top performing lens, and has a longer focal length that pairs very well with the f/2.8 aperture that excels at isolating your subject, and it has a 9.8-inch minimum focusing distance. This lens excels at macro wildlife where you may have a busier background because it allows you to isolate your subject effectively.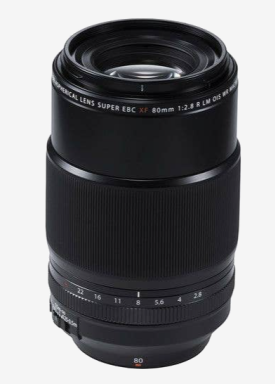 Olympus 60mm f/2.8
This lens is arguably the most popular macro lens for Olympus and Panasonic Micro 4/3rds camera. It's compact, lightweight and you get excellent quality for an inexpensive price. The telephoto focal length pairs with the 1:1 magnification for finely detailed images.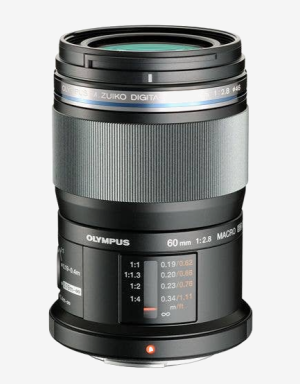 Contact digiDirect Today!
If you're in the market for a macro lens, get in touch! We're happy to help find the best lens to suit your needs, and we have a broad range of quality options available. Our staff are ready to walk you through the various options we have and find you the best macro lens to suit your needs without breaking your budget. All you need do is reach out to get started!