Pretty much every camera these days has the capability to shoot at least basic video, generally at least at 1080p (Full HD). For a casual photographer who just wants to take a few videos here and there for fun, that means they don't need to worry too much about which camera to choose from a video perspective. However, for the photographer who is looking to make video a serious part of their portfolio or for the dedicated videographer, there are a lot of considerations that will make certain cameras better than other for video use. We've put together a list of the best cameras for shooters who will be making video a major part of their workflow.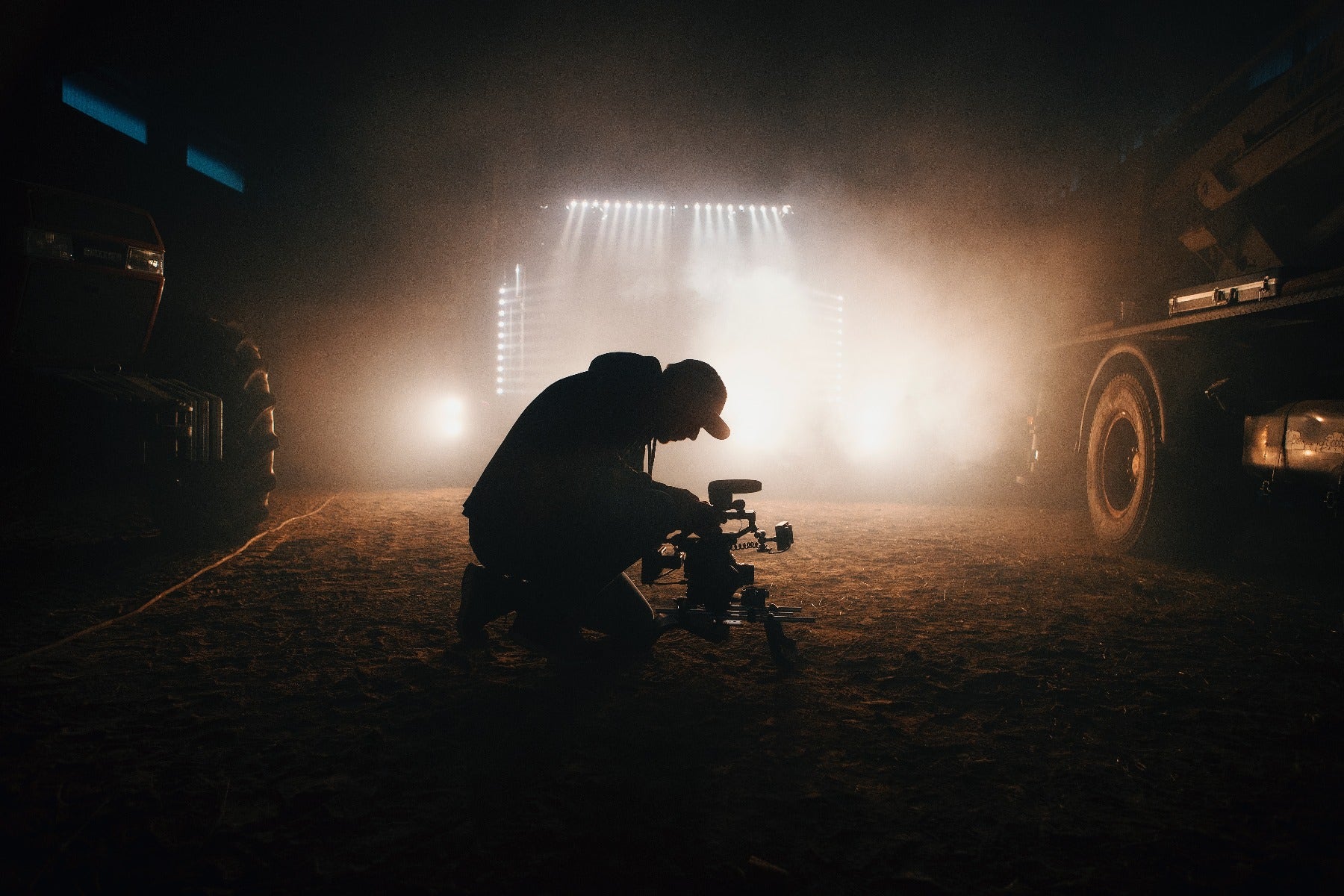 Video can bring a host of extra considerations that stills photographers may need to adapt to
Panasonic in particular is known for their strong video features and the Panasonic LUMIX GH5S is a great choice for any photographer looking to shoot video. Optimised for high-quality video capture and high-performance in low-light conditions (despite it's smaller sensor), this mirrorless Micro Four Thirds camera is one of the best video shooters on the market currently.
One of the main features of the GH5s is it's ability to shoot at up to 4K 60p in both DCI 4K and UHD 4K (the two main 4K formats). The 60p at 4K is particularly notable, allowing slow-motion in 4K shooting - it is one of the only cameras on this list capable of doing so. The camera can also shoot at up to 240 fps in 1080p for super slow motion if required.
The sensor on the GH5S is only 10MP, much lower resolution than most cameras. For stills shooting this is generally a detriment, but because video shooting requires much lower resolution than stills it is an advantage here as it means the sensor can have much larger pixels which increases the camera's low-light performance. For this reason the Panasonic GH5S is particularly well-suited for shooting in dimly-lit environments. Additionally, the sensor's extended sensitivity range ensures excellent colour saturation and hue.
It also boasts a number of technical video features not found elsewhere like 10-bit 4:2:2 internal recording at 400 Mbps, automatic focus pulling, as well as more common features like HDMI output, focus peaking, zebra stripes, monochrome live view and more.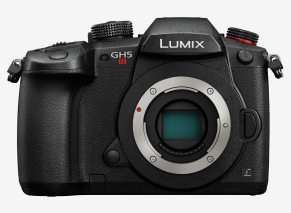 The Panasonic GH5S has the most advanced video shooting capabilities and specs, as well as strong low-light performance. However, it's low-resolution sensor - while advantageous for video - is not as good for stills, so it is aimed squarely at dedicated videographers. It is especially strong for those who want to take advantage of the small size of the Micro Four Thirds system.
Small and compact and featuring a large LCD screen, the Sony A7S II comes equipped with a 12.2MP full frame sensor. The fact that it is full frame is a defining feature here, as this provides a high level of shallow depth of field and low-light capabilities not possible in smaller sensor sizes.
The camera can perform UHD 4K recording at up to 30 fps, as well as 1080p recording at up to 120 fps. Low-light capability is heavily emphasised on this camera, and it boasts the best low-light performance of any camera on the market with expanded sensitivity up to ISO 409 600. Other features include an enhanced zebra stripes, and the S-Log flat image profile for recording low-contrast, low-saturation footage that is more flexible for colour grading in post-production. The Gamma Display Assist function also allows you to preview imagery with natural contrast while still recording in S-Log.  

The Sony A7S II is perhaps the best full-frame offering for those who desire that 'full frame look', and it also boasts spectacular low light performance - although the low sensor resolution also means this is for dedicated video shooters only. It's overall video feature set is strong, although not quite on par with the Panasonic GH5S.
A hybrid mirrorless camera, the Panasonic G7 makes shooting video in 4K extremely affordable. Running the Venus Engine 9 Processor on a 16 MP Micro Four Thirds sensor, it allows photographers to seamlessly change between photo and video shooting.
Able to shoot 4K video at up to 30p at 100 Mbps, the Panasonic G7 also inherits many of the advanced video features from Panasonic's higher-end offerings like the GH5S. While the build quality is lower and it doesn't gain every single feature from it's larger brothers, it's low price point makes it one of the most affordable ways for a budding videographer to have access to high-quality 4K video shooting at an affordable entry point. It can also double as a capable stills camera for varied use.


While not destroying the competition spec-wise, the Panasonic G7 provides solid stills and above-average 4K video performance considering it's price point. One of the best value-propositions on this list.
Stable and compact, the Sony A6400 is an APS-C-format mirrorless camera that offers many exclusive features normally only found on full-frame cameras. It's particularly strong Intelligent Autofocus tracking system delivers exceptional performance, making it perfect for action shooters or anyone wanting to use subject tracking.
Shooting 4K video at up to 30p with Sony's S-Log 3 flat picture means video shooters can get high quality footage ready for post-production from the Sony A6400. It also offers time-lapse functionality and Sony's 'Slow and Quick' video shooting to footage between 1-120 fps. Finally, the A6400 doesn't lose anything in stills shooting and is very capable as a photo shooter as well as video shooter. It's main weakness is the lack of a fully articulating screen, although it does tilt up and down.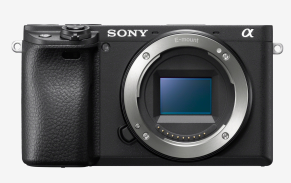 For those who want an excellent performing autofocus system for facial tracking or similar, the Sony A6400 puts out exceptional performance in 4K video and stills. The lack of a fully articulating screen can present some issues depending on the subjects being filmed.
The Fujifilm X-T3 offers UHD 4K 60p video shooting capabilities, making it one of the very few cameras capable of shooting 4K slow motion. It also sports a stellar autofocus system for tracking subjects. The weather-sealed magnesium alloy body is rugged and able to withstand different environments without fail.
Equipped with an OLED electronic viewfinder and a 0.75x magnification, you'll be able to shoot wildlife from a distance, and it works well for precision video applications where you can't get up close and personal like sporting events or bird videos. 
Traditionally Fujifilm has not been as strong in video performance, and it's video feature set is not QUITE as developed as some of the more dedicated shooters on this list, but it does sport both focus peaking and zebra stripes. Finally, Fujifilm is exceptionally well regarded in stills photography, and the X-T3 brings that to bear as well, making it an excellent hybrid camera. 
The Fujifilm X-T3 offers rare 4K 60p video capability with excellent autofocus performance and beautiful stills shooting to boot. Historically Fujifilm hasn't been as prevalent in video which accounts for this camera being somewhat under-represented among video shooters currently.
The Canon EOS 5D IV is likely the most popular camera on this list, and it is able to shoot DCI 4K video at up to 30p. For applications demanding higher frame rates, you'll be able to enjoy 60fps 1080p shooting and 120fps 720p shooting. The 5D IV is a full frame camera for maximum shallow depth of field and low light performance, and it also benefits from Canon's exceptional lens catalogue to support it. It is also an market-leading stills camera, meaning that it will suit both the videographer and photographer.
All the other cameras so far have been mirrorless, but the Canon 5D IV is a DSLR. This does have the disadvantage that one cannot use the viewfinder to shoot video at all, it must be shot from the back LCD screen. This screen is also non-articulating, which somewhat limits it's flexibility. Being a DSLR, it is also larger than most of the mirrorless options. Finally, the Canon 5D IV does have a 1.7x crop factor when shooting in 4K, which means it will 'zoom in' at it's max resolution which can be difficult to work around.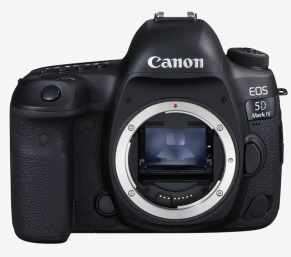 One of the best and most popular all-round cameras on this list, the Canon 5D IV benefits from Canon's market dominance and lens catalogue while shooting high quality video and photos. However, for those not already invested in the Canon ecosystem, it does have a few disadvantages and older tech compared to some of the other options on this list. 
The Canon EOS M50 is the vloggers camera, allowing you to shoot gorgeous 4K UHD videos in a small, affordable package with a fulling articulating selfie screen. It also features 5-axis image stabilisation to get shake-free and crystal clear video renderings.
While not the most robust in terms of specs, the 4K video output is very high-quality and the compact size of this camera makes it very easy to bring anywhere. It is one of the smallest 4K shooters that also sports a fully articulating screen.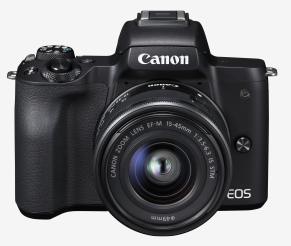 With 4K shooting, a small size, fully articulating screen and affordable price point, the Canon M50 is a great choice for the vlogger or casual video shooter on the go.
When it comes to ensuring every moment is captured, there's only one camera to turn to. The Nikon D850 achieves 4K UHD capture from the full sensor width, providing crisp visuals. For videographers needing slow-mo, a 1.5x crop 1080p shooting mode allows you record at up to 120fps, ideal for fast-paced scenes such as wildlife or motor sports.
The camera has an excellent autofocus system which offers very strong subject tracking capabilities. It also features 8K timelapse functionality. The camera also has a 45 MP sensor, which is not relevant for video but it does mean that it can also be used as a powerhouse stills shooter. Like the Canon 5D IV, the Nikon D850 is a DSLR, which does mean it has a larger size and cannot shoot video through the viewfinder.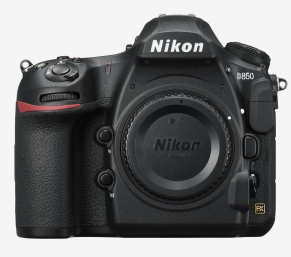 With good video specs, autofocus performance and 8K timelapse, the Nikon D850 is a competent video shooter that benefits from Nikon's large lens lineup. Due to it's DSLR nature and 45MP sensor, this camera is meant for hybrid photographer/videographers, not sole videographers.
When it comes to shooting video, there are a lot of considerations. Hopefully this guide has helped, but if you have any questions at all, please do not hesitate to contact us. Our team of professionals are ready to help you find the best video camera available!