Getting the perfect selfie is a combination of skill and quality equipment. The only guaranteed way to get that perfect angle and shot is through the lens of a selfie camera. You'll need a user-friendly interface, articulating screen and easy sharing options all wrapped into a sleek and powerful design.
At digiDirect, we're passionate about helping everyone find their perfect camera. For those who want to capture that elusive perfect selfie we've put together this buyer's guide so you find the best selfie camera without breaking the budget. Get the tools to make the most out of your budding photography skills with digiDirect.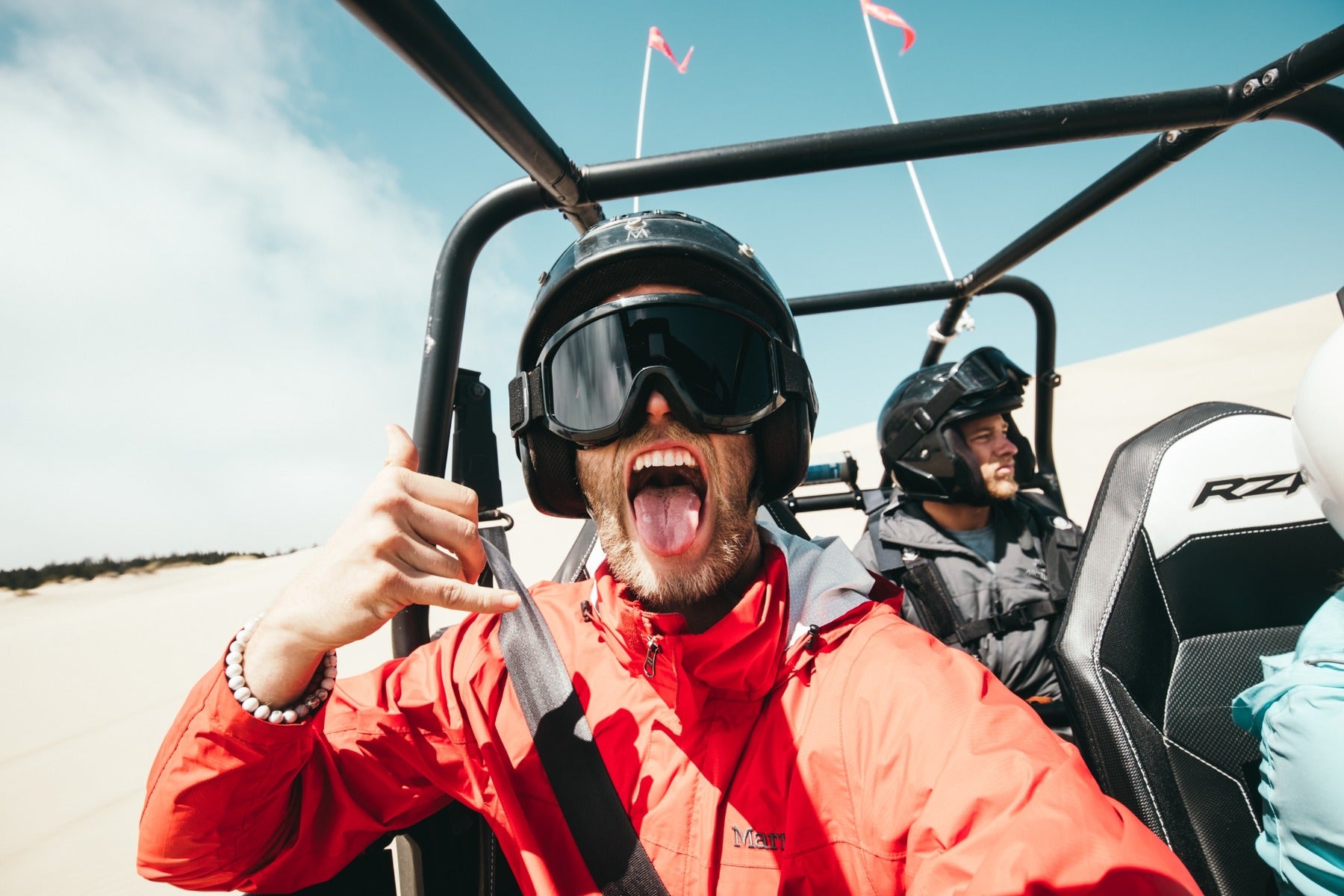 The art of selfie can be harder than it looks. Get the right camera for the job!
Sony ZV-1
The Sony ZV-1 is the ultimate selfie camera for someone who wants good picture quality, a compact size, and impressive vlogging features to boot. A spin-off of the popular Sony RX100 lineup, the ZV-1 keeps the compact size that means travelling with this camera is a breeze and maintains the stellar image quality that Sony is known for. However, it adds an all-important flip out screen, which is of course essential for the selfie shooter. 
If you've ever thought about doing some vlogging, this is where the ZV-1 really shines. With advanced features like a 4K video with no record limit, exceptional face and eye autofocus tracking, a mic hack and hotshoe mount (almost unheard of on a camera of this size), built in ND filter, vertical video support (hello Instagram stories!) and more, the ZV-1 does selfies perfectly for both stills and video.


Canon EOS M200
The Canon EOS M200 is a compact and powerful camera that is lightweight enough to take anywhere. You'll get sharp and rich images with this camera due to the DIGIC 8 processor and the 24 MP sensor. It features a user-friendly interface with built-in WiFi, Bluetooth and NFC that allows you to view your photos or videos seconds after shooting them. 
This camera excels when it comes to shooting in low-light conditions where you need to be precise and fast to capture that perfect selfie, particularly ones that are at dusk and dawn. The Canon M200 is also an interchangeable lens camera with an APS-C sensor, which means you can upgrade your lens kit in future and the large sensor provides very high image quality.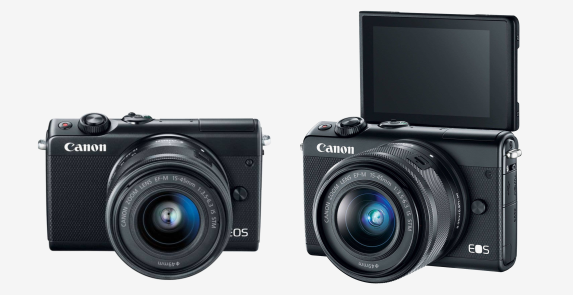 The 180┬░ tilting LCD touchscreen with a Self Portrait mode ensures that you'll get the perfect shot, every time.
Panasonic Lumix TZ90
The Lumix TZ90 masterfully combines a sleek look with a powerful performance that's excellent for both stills and videos. It comes with an impressive 30x Leica zoom lens, 4K video, and multiple photo modes. You enjoy several photo adjustment and photo styles modes as well, helping you further customise your pics.
The high sensitivity sensor combined with the photo style modes allows you to quickly and easily snap your picture and edit it to balance the colours and hues to get a shareable and bold photo, every time.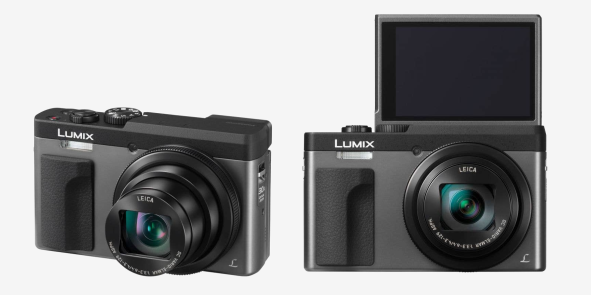 Creative control modes allow you to stylise your latest selfie with a multitude of filters, and the still image scene guide lets you get creative with dozens of stunning backgrounds.
Panasonic G7
You'll experience what shooting in 4k looks like with the Panasonic G7. This hybrid combines burst shooting capabilities with advanced still capture and 4K UHD video for next-level results. The DFD autofocus system emphasises accurate subject tracking and quicker focusing speeds to ensure that your selfie is always clear.
Sporting a 16 MP Micro Four Thirds sensor, high resolution electronic viewfinder and fully articulating screen, the Panasonic G7 is a higher-performance camera that will do a lot more than just take selfies, although it also excels at this.


The high-resolution electronic viewfinder and 3-inch articulating touchscreen LCD let you capture clear and precise shots on the go.
Nikon D5600
The Nikon D5600 is a DSLR that takes stunning photos that will make your next selfie look outstanding. Fitted with a sleek body that feels exceptional in your hands, this camera has user-friendly controls right where you need them to get that perfect shot. The Auto Mode feature allows you to get amazing results with the push of a button, and it has an image sensor that is roughly 15x larger than a typical Smartphone camera.
It also benefits from Nikon's extensive lens lineup and ecosystem, meaning that while it may start as a selfie camera, the Nikon D5600 can expand to a wide range of styles for the budding photographer.


The SnapBridge app can automatically sync your photos straight to your preferred device or PC.  
Fujifilm X-T200
A mirrorless and versatile camera, the Fujifilm X-T200 has an APS-C sensor that allows you to seamlessly shoot in a variety of light conditions. You'll get a 3-inch touchscreen that has a unique three-way tilt that is perfect for capturing selfies and shooting from low and high angles.
Bluetooth Low Energy lets you share your photos to your device effortlessly, and the SR Auto mode flawlessly recognises subjects and scene types. Not only does this allow you to accurately shoot group selfies, but you can shoot from both high and low angles flawlessly. The large APS-C size sensor also means your pictures will be of much higher quality than a smartphone or compact camera can provide.


You'll get advanced filter modes to customise your selfie quickly and easily after every shot.
GoPro Hero 9 Black
The GoPro Hero 9 Black is a bit of a different pick here. While not a traditional selfie camera at first glance, this rugged underwater camera is often used in conjunction with a grip for a variety of travel and action uses.
You can capture underwater selfies down to 33-feet without a protective housing, and it can shoot 4K video. Additionally you can live stream via the GoPro app, and it automatically optimises each shot you take with it's SuperPhoto mode. Finally, the GoPro cannot be beat when it comes to portability and weight, and it's extremely small size makes it excellent for travellers.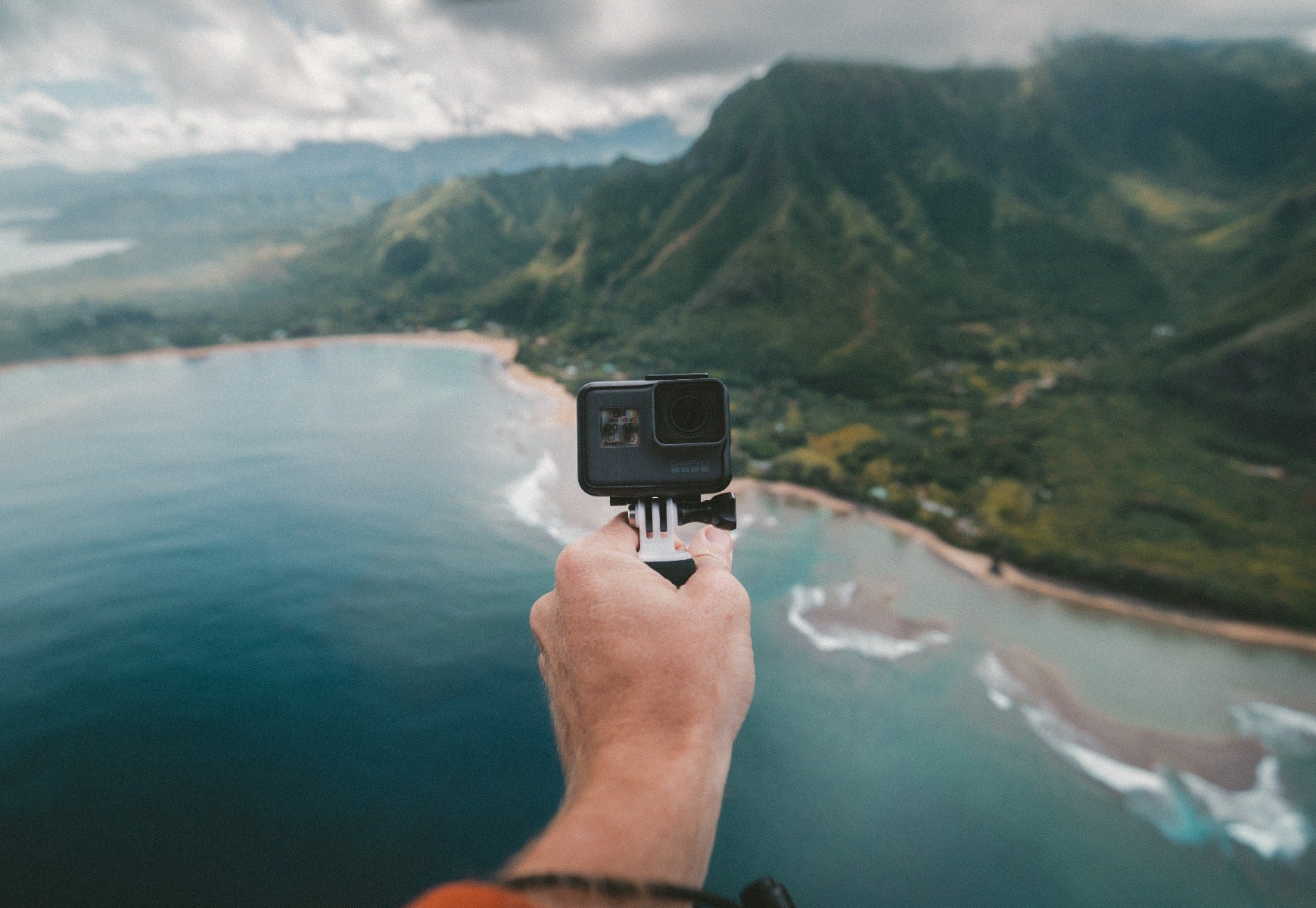 The intuitive touch screen allows you to seamlessly shoot 4K 60p video and 12MP photos that come out stunning every time.
No matter what selfie camera you choose, let our professional and friendly staff at digiDirect give you the support and advice to tailor your next selfie camera to your needs today!