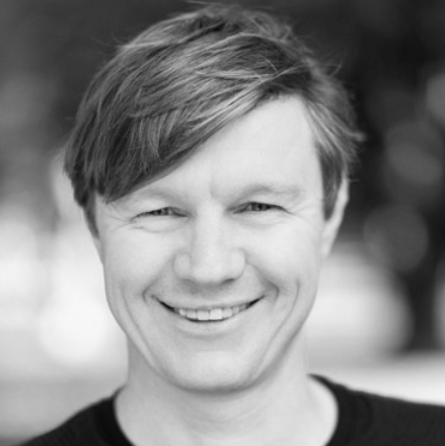 Written by
Shannon Pawsey
Shannon Pawsey is a professional Wedding and Commercial photographer. He is one half of
Sorrento Weddings
, a Melbourne-based boutique wedding studio through which his work has been featured in Cosmopolitan Bride, Bride Australia and Real Wedding magazines. You can learn about his Commercial and Tourism work at
ShannonPawsey.com
Being a wedding photographer can be a big job, and not all of it is done while holding a camera. On the day of a wedding shoot, you'll be managing schedules, location and wardrobe changes, time constraints, crowds eager to interact with the bride and groom, and more. With all these secondary considerations, it's not uncommon for a bride and groom to feel stressed, and beautiful photos of a stressed subject who is not an experienced model can be difficult unless you can put them at ease and establish a strong rapport. Your key to beautiful, intimate and high-quality photos is in making the couple feel comfortable and confident with you and your camera on the big day.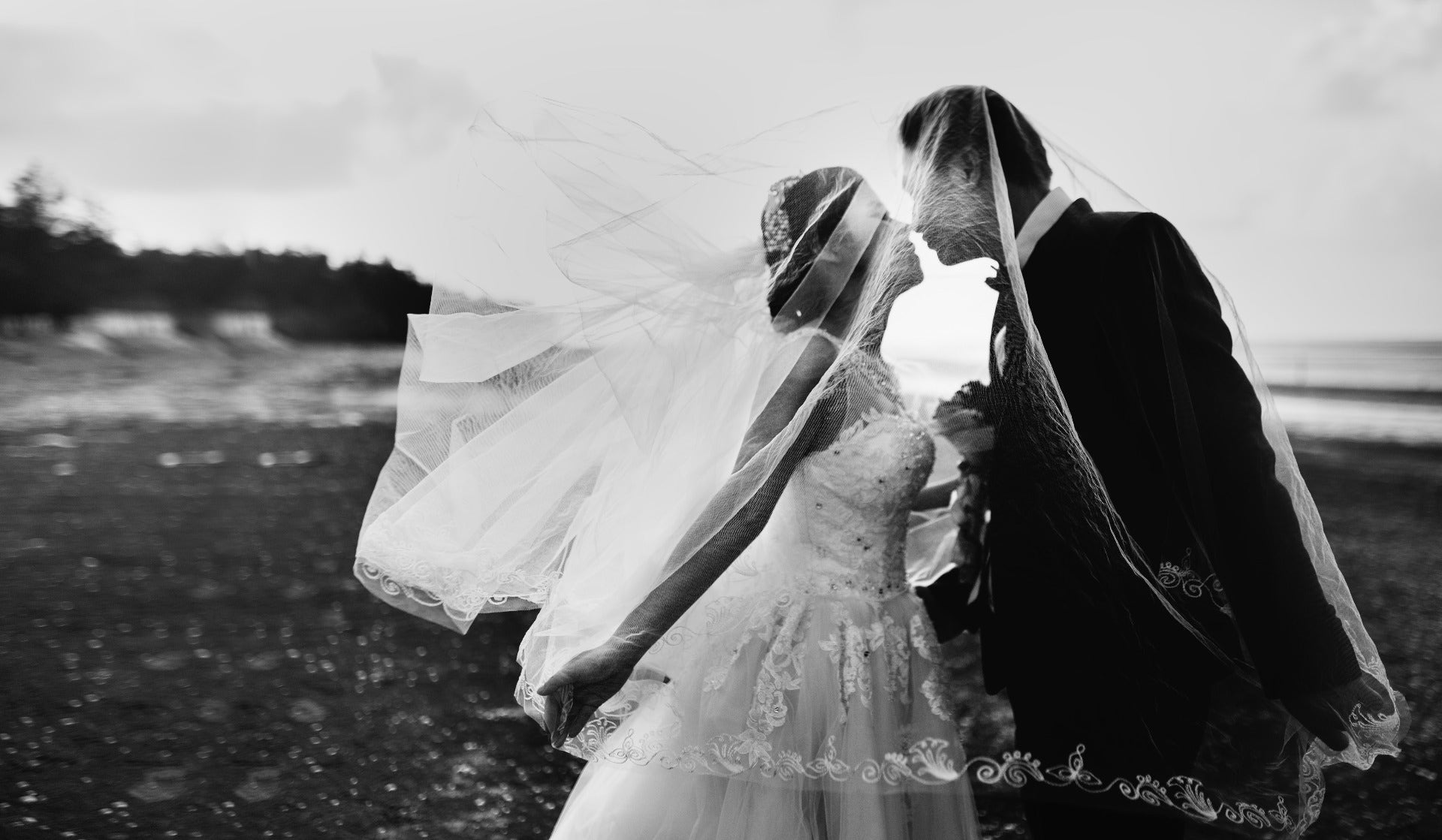 Establishing this rapport is something that starts long before the day of the wedding. Sometimes at the initial meeting with our couples, one of them may mention that they feel awkward in front of a camera. This is something that I really understand - being a photographer I prefer to be behind the camera, not in front of it! If they bring this to your attention, it's a good heads up that you may need to spend a little extra time to make them feel comfortable. You may even want to consider asking them how they feel in front of a camera if they don't volunteer that information. You should assure them that on their wedding day they will not feel awkward and will actually have fun - and it's your job to make sure that's true!
There are a variety of ways to make this happen. Personally, I am a talker - I find it easy to make a person feel relaxed in front of the camera when I am shooting them, and indeed having the gift of gab is a good start to make people feel relaxed. But if you are starting out in wedding photography and you don't have that confidence yet, here are a few tips to help make your couples feel comfortable.
When you arrive on the wedding day, make sure that you make small talk while you shoot details like their hair and makeup being done. How their morning has been? Have they talked to their other half? Where did they get their flowers from? You want to focus the questions on them so they can respond to you, rather than just gabbing about yourself - although being part of the conversation is important, as it shouldn't feel like an interview! The exact topic itself matters less than the fact that it is something to take pressure away from being in front of a camera. Chatting about their day makes them feel relaxed and comfortable with you, and when they're distracted in this way they won't really notice you capturing those candid images. It can take a bit of practice to be able to carry on a conversation in this way while also capturing nice images, so make sure you're familiar enough with your gear to do so.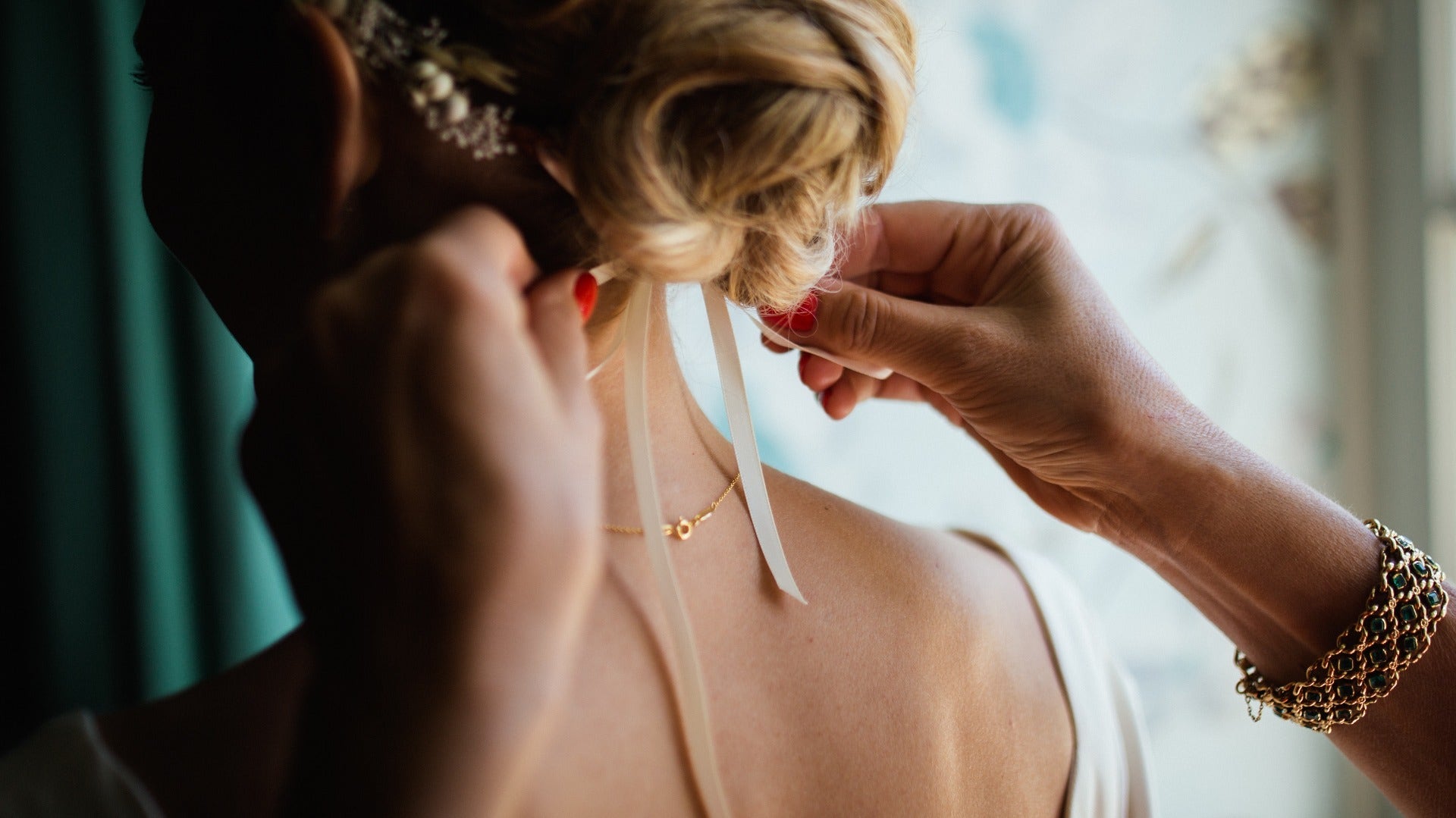 Capturing details can be a good way to start because it allows you to chat with your subject at the same time.
The next important thing to remember is to give your couples direction. It's easy to tell a couple to "Go and stand over there and look at each other" but this is going to make people feel very awkward. Take them over to the exact spot you would like to shoot them and show them how you would like their hands, faces, flowers and bodies. Show them how to pose with your assistant to make them laugh (seriously this works)!  Your couples are not professional models so they will not naturally know how to pose, and you shouldn't expect them to.    
Most couples aren't used to posing, so they'll need your clear direction in order to look natural
Get the bridal party involved - your couple is going to feel more relaxed and have fun with the bridal party around. Even if they're not directly in the shot, often they will start joking with and heckling the lovebirds, which can result in some beautiful natural smiles and laughter! We seriously capture the best candid images when our bridal parties are around and everyone is having fun. I always like to have a few silly or fun group poses up my sleeve to lighten the mood - use these sparingly and with your judgement as it doesn't work with every group, but it can be another good way to involve the bridal party.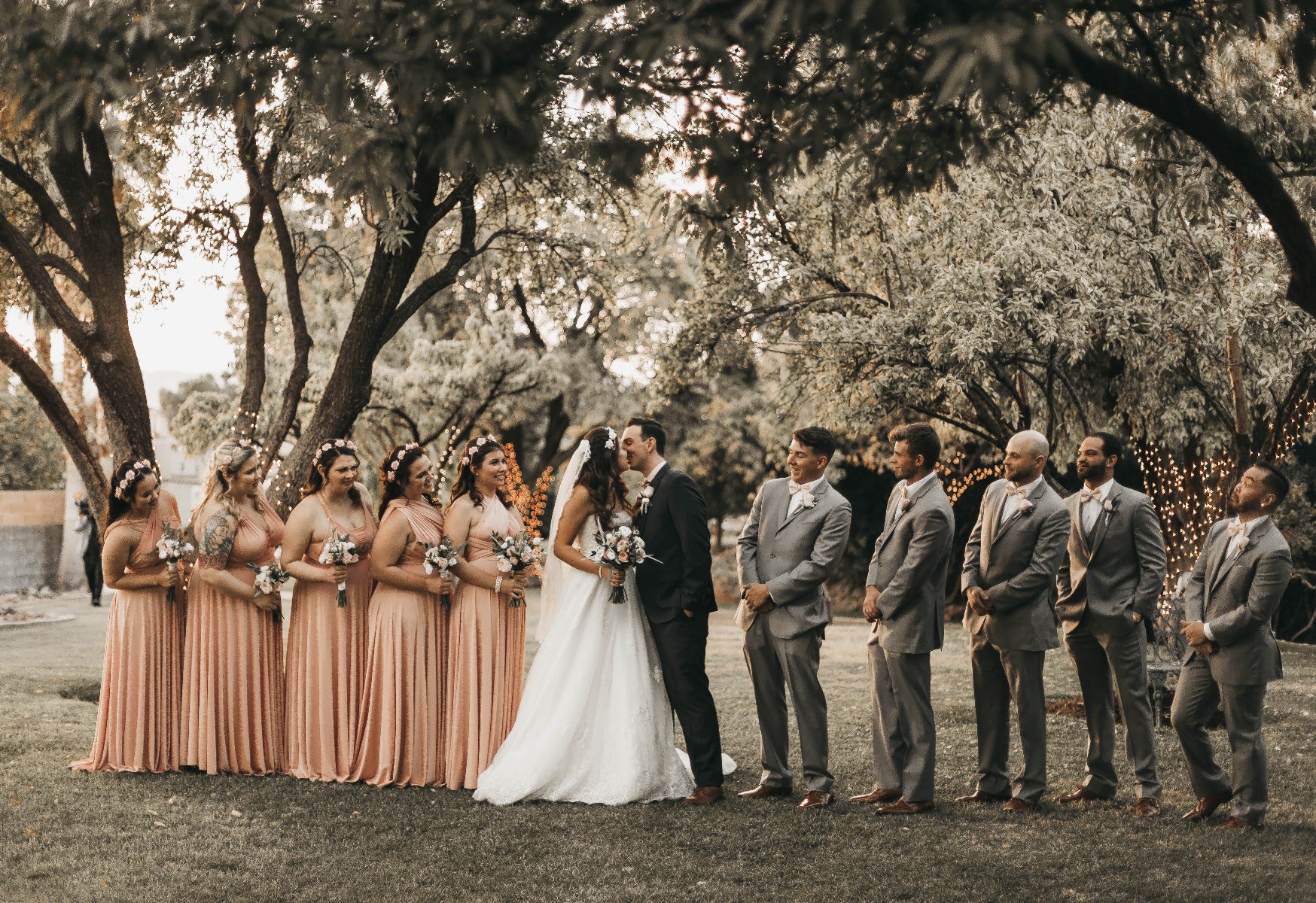 Involving the bridal party can be a way to inject some fun into the shoot
If you are just starting out as a wedding photographer, or you foresee a particularly awkward couple, you might like to organise an engagement shoot with your couple prior to their wedding day. This is a great way to get to know them better and get them accustomed to being in front of the camera in a much lower-pressure situation. Trust me, this will help BOTH of you feel more comfortable on the wedding day.
These tips don't really cover the technical aspects of shooting for weddings, so that's something where you'll want to be confident with your skill set. My advice is to start small - try assisting a professional photographer before you jump into your first wedding. Observe what they do, keep an eye out for their handy tricks, and try to get friendly with the subjects, especially if that's something that doesn't immediately come naturally to you. You can also ask to shoot friends/couples in order to get used to interacting and directing people. With some time, you'll find that these skills become second-nature.
Being a wedding photographer is a huge responsibility - you are the main person a couple will look to for direction on their wedding day. You're the timekeeper who makes sure the day runs smoothly and you'll be responsible for learning all the little things; pinning a flower on a lapel, putting a veil back in place, and helping Nan walk up those stairs. Most importantly, you are the experienced wedding professional who should know how the day runs and will give the couple lasting images that they can cherish forever.
Good luck on the big day!

Interested in contributing to the digiLife blog? Email community@digidirect.com.au with the subject line "digiLife Contributor", and include links to your photography portfolio and a writing sample.