Whether you're shooting wildlife or football games, you can't leave home without a quality telephoto lens. The only way to get close to the action without physically being in it, this class of lenses allows you to capture extraordinary detail at incredible range. From birds in flight to high-action sports, it's all within reach with the right telephoto lens.
At digiDirect, we want to help everyone find the perfect lens for their art. We've put together this buyer's guide to ensure that whatever you're shooting and whatever camera you're doing it with, you know exactly what you need to make the most of your skills.
Considered the workhorse of the telephoto lens class, the 70-200mm f/2.8 zoom deserves a spot in every gear bag. An essential piece of equipment for every professional and amateur, it delivers the perfect blend of flexibility and specialised performance.
The joy of this lens is that it offers some of the best features of telephoto lenses while augmenting them for a little extra flexibility. The versatile zoom range and fast constant aperture allow you to shoot in low-light conditions at long distance. Equally at home with both portraits and wildlife as subjects, it's a smart choice for any photographer looking to carry less and shoot more.


From left to right: The Canon 70-200mm f/2.8L IS III USM, Nikon 70-200mm f/2.8E FL ED VR, and Sony FE 70-200mm f/2.8 GM OSS
Get close, and then closer still with the Olympus 40-150mm. Designed for the Micro Four Thirds system, this kit provides a fast constant f/2.8 aperture combined with ultra-rapid, whisper-quiet autofocus. The 1.4x teleconverter adds even more range, allowing you to grab even the smallest details from the most distant subjects.
Considering the 2x crop of Micro Four Thirds cameras, this lens is equivalent to an 80-300mm focal length in full frame terms, and up to a staggering 420mm with the teleconverter! Additionally, this lens serves double duty as it will also fit on any Panasonic Micro Four Thirds camera. At only 760 grams without the tripod adaptor, this makes it a lightweight and highly portable choice for any Micro Four Thirds shooter.

The Olympus M.Zuiko 40-150mm Ed 40-150mm f/2.8 PRO
One of Fujifilm's most popular telephoto options, the Fujifilm XF 50-140mm f/2.8 delivers exceptional performance in a lightweight, sub-kilogram package. Fully weather and dust-sealed and equipped with a triple linear motor-powered high-speed autofocus, it guarantees breathtaking distance shots and fast autofocus performance.
It's combination of a fast f/2.8 aperture and Optical Image Stabilisation also mean that it will perform admirably in low-light situations, such as indoor sporting events.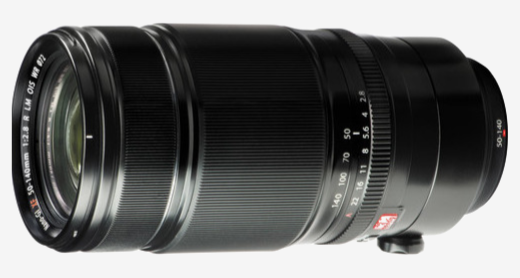 The Fujifilm XF 50-140mm f/2.8 R LM OIS WR
An exceptional addition to Sony's respected G Master series, the Sony FE 100-400mm f/4.5-5.6 lens is a full frame telephoto lens. Built for professionals, this is the first lens on the list that could be considered a super telephoto.
While some of the lenses on this list could double as portrait lenses on the wide end, the longer focal length of this lens puts it in a more dedicated niche that is more specifically focused on applications like bird/wildlife photography and sports. But those who are shooting these styles will find it an exceptional quality lens.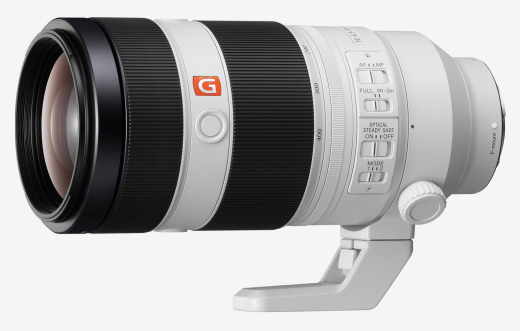 The Sony FE 100-400m f/4.5-5.6 GM OSS
If you're a Canon shooter who only demands the best, start here. The Canon EF 100-400mm f/4.5-5.6L lens delivers outstanding image quality in all lighting conditions.
Considering the reach and quality of this lens, it actually comes in at a lower price point than most competing systems. As a result, it's one of the more common purchases for Canon telephoto shooters. As a bonus, combine it with the EF - EOS R Mount Adaptor and get the power of a super telephoto on your Canon EOS R mirrorless camera.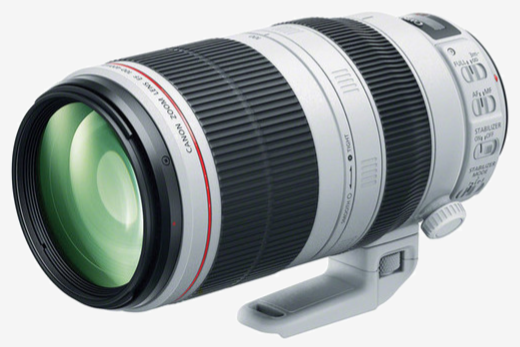 The Canon EF 100-400mm f/4.5-5.6L IS II USM
Nikon's entry to the super telephoto category, the Nikon AF-S Nikkor 200-500mm f/5.6E lens is aimed at action and wildlife photographers. It sports a number of technical features, such as Extra-Low Dispersion glass elements, Silent Wave Focusing Motor and Vibration Reduction to output extremely high quality results. Nikon are particularly known for the quality of their glass, and this is no exception and should find a home for Nikon professional shooters.
Similar to the Canon 100-400mm, you can combine this lens with Nikon's FTZ adapter in order to use this lens on your Nikon Z6 or Z7 mirrorless cameras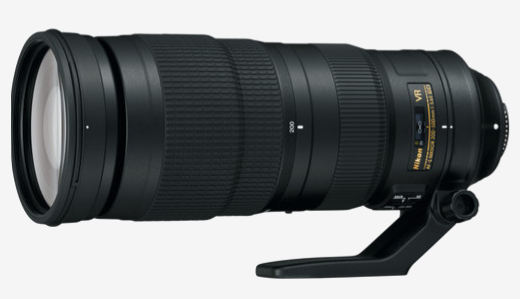 The Nikon AF-S 200-500mm f/5.6E ED VR
All of the lenses thus far have been first-party, but there are some good third-party options out there as well. Tamron is well regarded as a company that makes more inexpensive alternatives to first-party lenses, and their 150-600mm represents the longest focal length on this list.
While it doesn't QUITE hit the image quality of the other lenses it is still a strong performer while also representing by far the best value-for-money proposition. For the budget telephoto photographer, this is a strong choice, and the fact that it comes in both Canon EF-Mount and Nikon F-Mount formats adds even more flexibility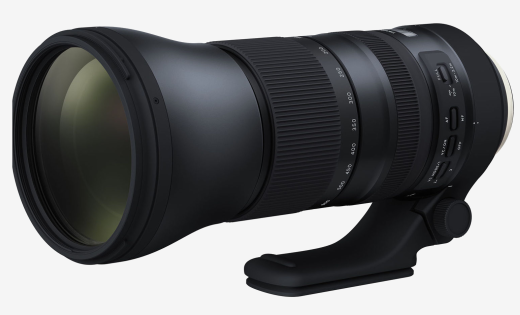 The Tamron SP 150-600mm f/5-6.3 Di VC USD G2 (available in Canon and Nikon mount)
Need a longer focal length for a project? Instead of spending big on a new lens, consider a teleconverter. These inexpensive pieces of technology allow you to increase the effective focal length of your lens, giving you a clearer photograph of distant subjects. Note this will result in a tighter crop, meaning that while you'll have greater ability to shoot at range you'll lose some ability to shoot closer subjects. When looking for a teleconverter, note that they are classed by the level of magnification provided.
All of the major manufacturers make teleconverters, most having both a 1.4x and 2x version. Note that some teleconverters only work with certain lenses, so make sure to double-check compatibility with your lens before purchasing.


Most manufacturers make a 1.4x and/or a 2x teleconverter for use with telephoto lenses
For all of your lens needs, speak to the team at digiDirect and let our knowledgeable staff find you the perfect piece of gear.