Have you been looking for an amazing community where you can grow your photography and videography knowledge and network with others?
digiDirect now offers an incredible online community called 'digiLife' which is dedicated to photographers and videographers.

By joining digiLife you will gain access to:
digiLife articles where you can educate yourself on photography and videography equipment and techniques.

Be in the running to win some amazing giveaways such as 'Win a Dream Sony Kit'

Participate in upcoming events in late 2020 and beyond.

Consume video content to extend your knowledge on new product releases, camera techniques plus dive into the technical data with full explanations of specifications.

Share images with your peers and participate in the discussions on equipment, techniques and shooting locations.

Cast your voice through digiLife polls - understand what the digiLife community thinks on equipment, locations and news.

Submit your photos and videos and join in the fun with photography and videography challenges.
To mark the launch of the digiLife community, we're giving away a Dream Sony Kit valued at $6,000.
To enter, all you have to do is join the digiLife community Facebook group. Plus, there are multiple ways to gain additional entries and increase your chances of winning! Enter here:
digiLife - Win a Sony Dream Camera Kit!
What You Should Expect To See in the digiLife Community
digiLife Articles
digiLife has been incredibly busy of late producing customer education and information articles on a range of photography genres and products. These articles, published frequently, follow some pretty amazing and comprehensive themes.
For example, if you are new to photography and want to learn the basics of landscape photography, we provide a range of articles on landscape photography, including how to prepare and how to find a location.   
We have articles like this that cover many genres and styles of photography, and we emphasise coverage for readers of all skill levels. For the beginner and enthusiast we have a 'Getting Started' section that will ease you into the basics of photography and greatly expand your repertoire, knowledge and skills. For the pro, we have tutorial articles written by working professional photographers who share their secrets and tips. Finally, news articles keep you up to date on the newest happenings in the camera industry.   
digiLife Giveaways
Remember the Dream Sony Camera Kit giveaway we are offering for joining the digiLife community? This is only the beginning. digiLife community members will be eligible to be a part of many future giveaways available with incredible prizes. So make sure you join the digiLife community!
digiLife Events
digiDirect has always had incredible partnerships with local brand ambassadors from all camera brands. What's more, they have fostered these relationships to enable regular workshops that will improve you photography and Touch & Try events with brand new gear. You can expect to see such events continuing to be rolled out in late 2020 and beyond.
Further to events, digiLife will host various workshops and online learning to cover all manner of photographic and video genres and techniques. Workshops are an invaluable education service providing expert knowledge to questions you may be asking.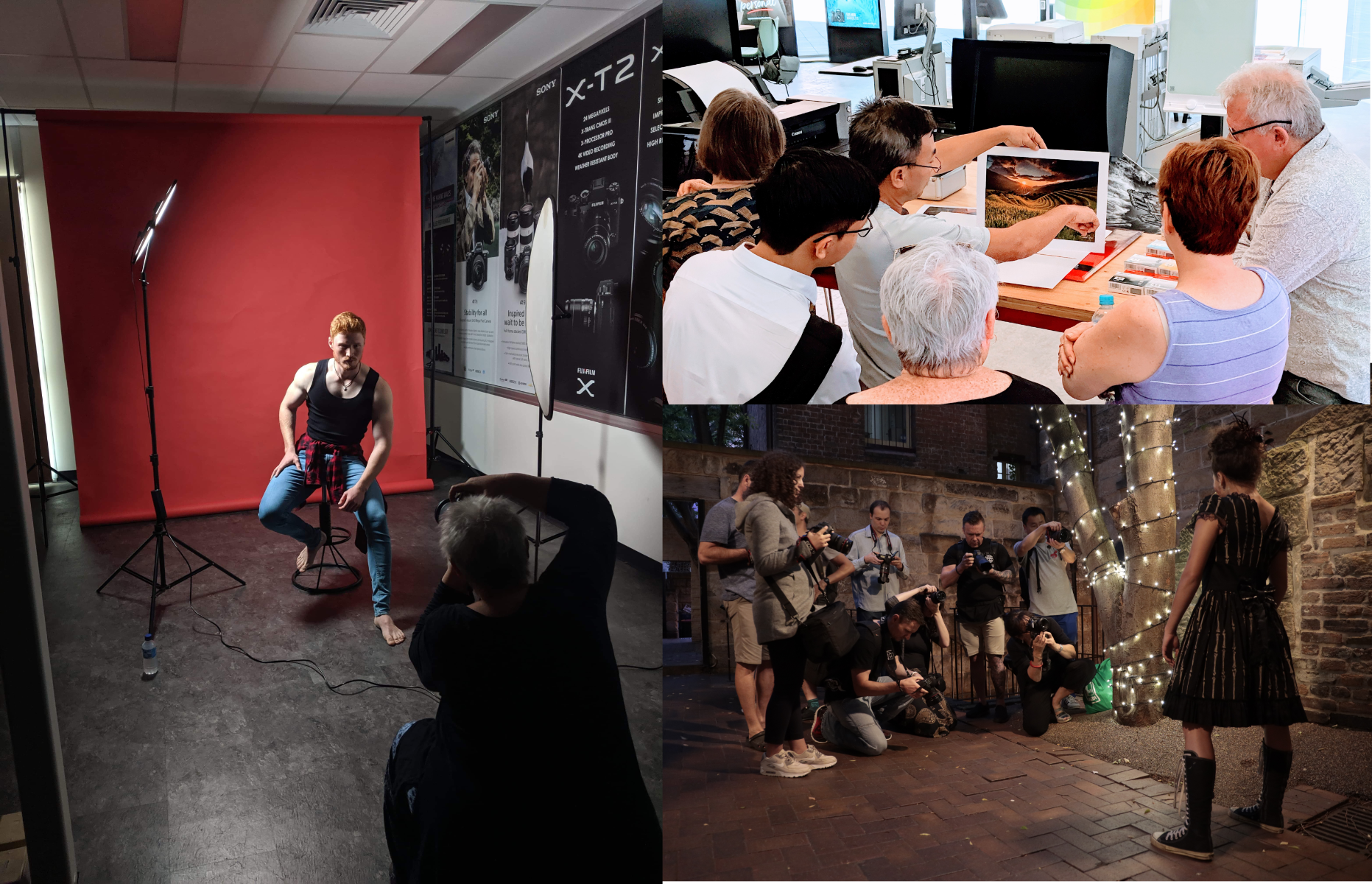 Attendees at our past events have benefitted from a strong collection of workshops
digiLife Video Content
digiLife will output video content to bring all news, product reviews, events and education tutorials directly to you. The use of videos is a fantastic way to build upon your product knowledge, skill set and awareness of the industry.
We all consume a massive amount of online video content and this time digiDirect, via digiLife can provide you with precisely what you need. Content will include expert first-hand news, reviews and knowledge of the product you care about most.
We test black and white shooting capabilities between three popular cameras
digiLife Discussions
digiLife is your opportunity to engage with the greater photography community. You can discuss relevant topics such as gear, accessory solutions, locations, knowledge about photography and videography. Share your photos with the group and ask for advice, or mentor other up-and-coming individuals in the community!
Through digiLife, we can form a community based on knowledge and experience. With this, we can address your questions and also provide support and education to other community members. And that is the core of digiLife - being able to support the greater community with a comprehensive knowledge base. 
digiLife Polls
Through polls, together we can gain a simple breakdown of what the digiLife community thinks. For example, if someone wanted to know what lens is best for wildlife photography - the community can provide their feedback on their own experiences. 
Through polls, we can continue to improve our customer service and strive for excellence in every interaction.
digiLife Photo and Video Challenges
digiPrint is the digiDirect printing app that makes it quick and simple for people to prepare and print their photos across the digiDirect network.
With digiLife, there will be regular contests run with an opportunity to win free prints via the digiPrint app. Plus we will also be hosting video challenges online throughout the year.
What are You Waiting For? Join digiLife Now For Your Chance to Win a Dream Sony Kit!
If you have ever dreamed of a perfect kit for photography or videography then the Dream Sony Kit would be it! The following equipment is included in the kit:
1x Sony A7 Mk III Camera Body.

1x Sony FE 24-105mm f/4 G OSS Lens

1x Think Tank Retrospective Leather 7 Pinestone

1x 3 Legged Thing Limited Edition Black L-Bracket

1x 3 Legged Thing Travis Black Tripod

2x AngelBird 64 GB SD Cards
Let's dive in and look at each of these incredible products in more detail:
Sony a7 Mk III Camera Body
Sony is a household name for reliable consumer electronics, and their cameras and lenses are no exception. Sony produces incredible cameras capable of professional-level photography and video.  
The Sony a7 Mk III is a full-frame camera with a 24-megapixel image sensor and incredible image processor. Being a mirrorless camera, the Sony a7 MkI III features a high resolution 2.36 million dot electronic viewfinder. Such resolution provides a bright and accurate to life representation through the viewfinder. It also features a bright and clear 922K dot tilting touch screen.
The Sony a7 Mk III delivers exceptional image quality thanks to its sensor, processor and focusing system. Sony is the class leader for fast autofocus and tracking, making it ideal for sport and wildlife photography. Thanks to an excellent ISO range, the class leading camera works exceptionally well in low light conditions making it also ideal for event photography.
With a weather-sealed body, in-body image stabilisation (IBIS) and robust design ergonomics, the Sony a7 Mk III is a joy to shoot. Further to this, the body is incredibly well built with a solid frame while keeping weight down.
The Sony a7 Mk III can shoot 4K video at 30p making it ideal for enthusiast videographers. 
The a7 Mk III is an incredibly popular camera choice at digiDirect, and we celebrate the opportunity for you to win one.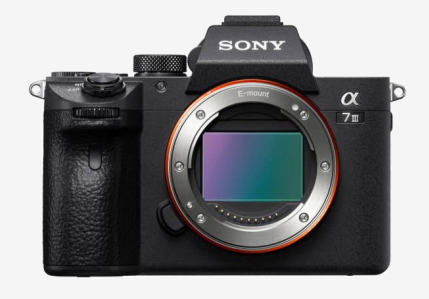 Sony FE 24-105mm f/4 G OSS Lens
Sony has a brilliant range of native lenses designed to pair with the a7 Mk III for all photographic pursuits. One of the most popular and versatile lenses is the Sony FE 24-105mm f/4 G OSS.
This full-frame format zoom lens has an excellent field of view from the wide end at 24mm to the far end of 105mm. This kind of range makes this an incredibly versatile lens from shooting landscape to portraits.
The Sony FE 24-105mm has a constant wide aperture of f4 throughout the entire range and a minimum aperture of f22. When shooting at slower shutter speeds handheld, the lens has the option to activate Optical SteadyShot for image stabilisation. The lens also features a focus hold button as well as a switch to move from manual focus to autofocus. The focus rings have a smooth glide with just the right amount of resistance and pressure.
Thanks to highly competent focus motors, the lens has a super quick focusing system. When paired with the Sony a7 Mk III, you will be able to capture your subject and maintain focus through various tracking modes.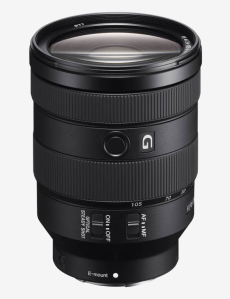 Think Tank Retrospective Leather 7 Pinestone
Think Tank has a long history of developing incredible camera bags fit for any budget and style. Products range from heavy-duty backpacks that will get your gear over a mountain, to stylish and more bespoke messengers. Durable materials form the basis of the manufacturing process of Think Tank products. They clearly keep the photography in mind when creating their range of bags.
The Think Tank Retrospective 7 bag is one of those bespoke carrying solutions that do it with an abundance of style. The exterior of the bag is 100% cotton canvas coated in water repellent products to keep your kit safe. The front panel and shoulder pad feature full-grain leather.
The Retrospective 7 can comfortably hold a Sony a7 Mk III, the Sony FE 24-105mm f/4 lens. It will also contain additional lenses and a range of your necessary spares and daily carry items. What's more, dedicated pockets can hold a 13' laptop and a 10' tablet. 
The interior is incredibly well laid out with the main compartment using velcro dividers to support your camera and lenses. There are organisation pockets for your batteries, memory cards and cleaning products. The bag, worn over the shoulder, is incredibly comfortable to use.
Most importantly, the Think Tank Retrospective 7 is simple, stylish, comfortable and will protect your gear.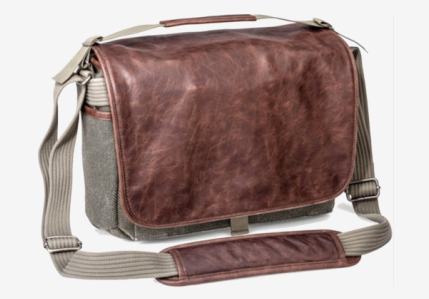 3 Legged Thing Travis Tripod - Black
For framing a landscape or taking product images, you are going to need a sturdy and reliable tripod. The 3 Legged Thing Punks Travis in Black is a four-section aluminium tripod. This tripod has a maximum height of 165cm and can even drop as low as 10cm from the ground. Low to the ground stances are perfect for setting-up dynamic landscapes or even for macro photography.
Another great feature of the Travis Tripod is that it is a truly portable system. The legs use a quick release mechanism to collapse the unit, and it folds up as neatly as 44.5cm. The tripod is made from durable aluminium, making it incredibly light yet supporting payloads of up to 18kg. 18kg is more than enough to carry your Sony a7 MkIII and lens combination.  
Finally, the head of the tripod provides for finer directional swivelling, tilting and control over your set-up.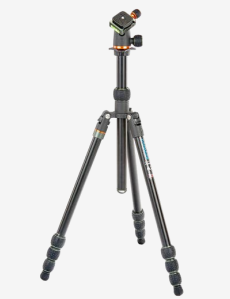 3 Legged Thing Limited Edition Black L-Bracket
The 3 Legged Thing Travis Black Tripod will include an Arca-style mount to secure your camera to the tripod. digiDirect have gone one step further to include a 3 Legged Thing Limited Edition Black L-Bracket.
The L-Bracket also used an Arca-style mounting mechanism and attached your camera more securely to the tripod. The L-Bracket allows your camera mounted in portrait orientation without having to tilt your tripod head 180 degrees.
The 3 Legged Thing L-Bracket is made from durable alloy and allows access to the terminal ports on the Sony a7 Mk III. Access is critical when shooting video and using ports for the microphone, external recording devices and the like.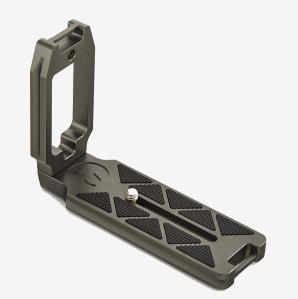 AngelBird Pro 64GB SD Cards
The final and much-needed element of this incredible prize is a pair of AngelBird Pro SD cards. Each card has a capacity of 64GB which stores a vast capacity of photos and video content. AngelBird Pro SD cards have fast read and write speeds. Such a card allows for video and burst mode images stored to the card.
The reason that we are providing two cards is that the Sony a7 Mk III has dual card slots. Dual slots allow a memory card in each, so you have a total 128GB storage capacity. You can set your save functions on the camera to create backups of every shot, or assign one slot to still images and the other to video. The choice is yours.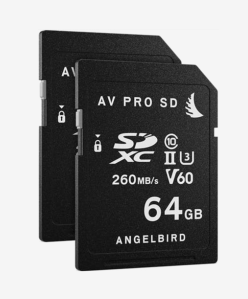 A Final Word About digiLife
The digiLife community is an excellent opportunity to interact with photographers and videographers at all levels and skill sets. From landscape masters to directors a community of this nature is for all.
What's more, through the activities and opportunities detailed above, this will not be a static and silent community. digiLife has the potential to be a leader in photographic communities that provide support, advice, education and access to incredible gear.  
What's more, is that by simply joining the digiLife Facebook community, you could win a $6,000 Dream Sony Kit! You will be the envy of your photography and videography friends.
Also, you will have the capacity to get out and use your fabulous new gear. When paired with your involvement in digiLife, you will build your skills, knowledge and output. What have you got to lose?