Buying a new camera is an exciting experience. You're about to add a new tool to your kit that will help you achieve better and more interesting shots. And, thanks to advances in technology, there's more products than ever to choose from.
After you put your initial excitement to one side though, you may feel a little overwhelmed. At digiDirect, this is something we're familiar with. There's such a thing as being spoilt for choice in the camera world, and finding the right piece of equipment is of the utmost importance.
Fortunately, we're here to explain the major strengths of each camera brand. By learning more about them, you'll have the perfect starting point for choosing your next big purchase.
Olympus
When you're looking for cameras that are small in size yet still deliver excellent results, Olympus is the brand for you. Their main camera lineup features Micro Four Thirds sensors, which are smaller than on most DSLRs, allowing their cameras to be much more compact and portable. This is makes them especially popular amongst travel photographers.
As a brand, Olympus also places lots of emphasis on embracing the latest technologies, without introducing inaccessible prices. This makes them very popular amongst entry-level photographers. At the same time, their technological features mean that they lend themselves well to those who want to transition between entry-level photography and taking a more professional approach.
Another great perk that comes with using Olympus cameras is the sensor stabilisation. In-body stabilisation is a trend that has been sweeping across the whole camera market, but Olympus was among the first to perfect it and they still do it best. This makes their cameras ideal for low light or handheld shooting. All of the Olympus OM-D range sports impressive sensor stabilisation, while still not breaking the budget.
If you're looking for a compact camera that can take a beating, Olympus also makes a popular line of waterproof, shockproof and crushproof compacts, culminating in the Olympus TG-6. It's fog-and-freezeproof nature make it ideal for taking out into practically any weather condition, and makes it an excellent asset for aspiring adventure photographers or travellers.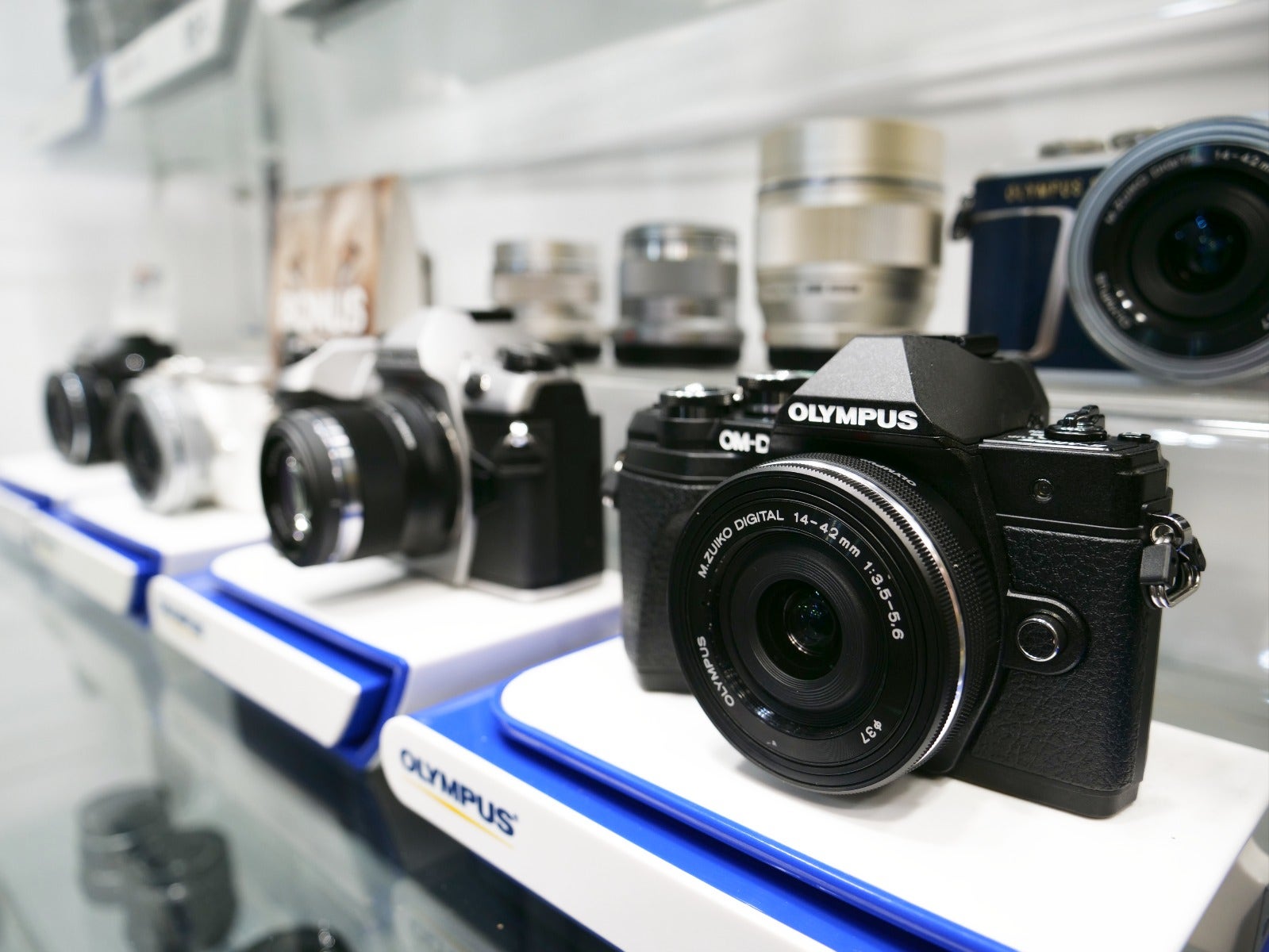 Olympus cameras put strong features and excellent sensor stabilisation into cameras that are light on weight and price
Panasonic
If, like many photographers, you love to dabble with a bit of video too, you can't go wrong with Panasonic. Many of the Lumix cameras (Panasonic's name for their camera line) act as photo-video hybrid models. As such, they're perfect for if you place a lot of value on one particular function, but you wouldn't mind trying your hand at the other. Almost all Lumix models come with 4K video capabilities and video features exceeding that of most competitors. Not only does this result in razor-sharp quality, but it also makes editing your videos to perfection even easier.
Recently Panasonic has also been introducing sensor stabilisation into their cameras as well. Olympus still has the edge on them there, but it's an important feature that is becoming stronger on each generation of Lumix cameras.
Like Olympus, Panasonic is mostly known for their Micro Four Thirds cameras, which conveniently can also work with Olympus lenses, giving you twice as many lens options to choose from. More recently Panasonic has introduced their S series full frame cameras that use a different set of lenses. So far these cameras are primarily aimed at high performance video work.
If you want to benefit from Panasonic's commitment to fantastic video performance, try the Lumix GH5S. It features a host of exceptional video features like 4K 60p, 10-bit 4:2:2 internal recording and strong low light performance.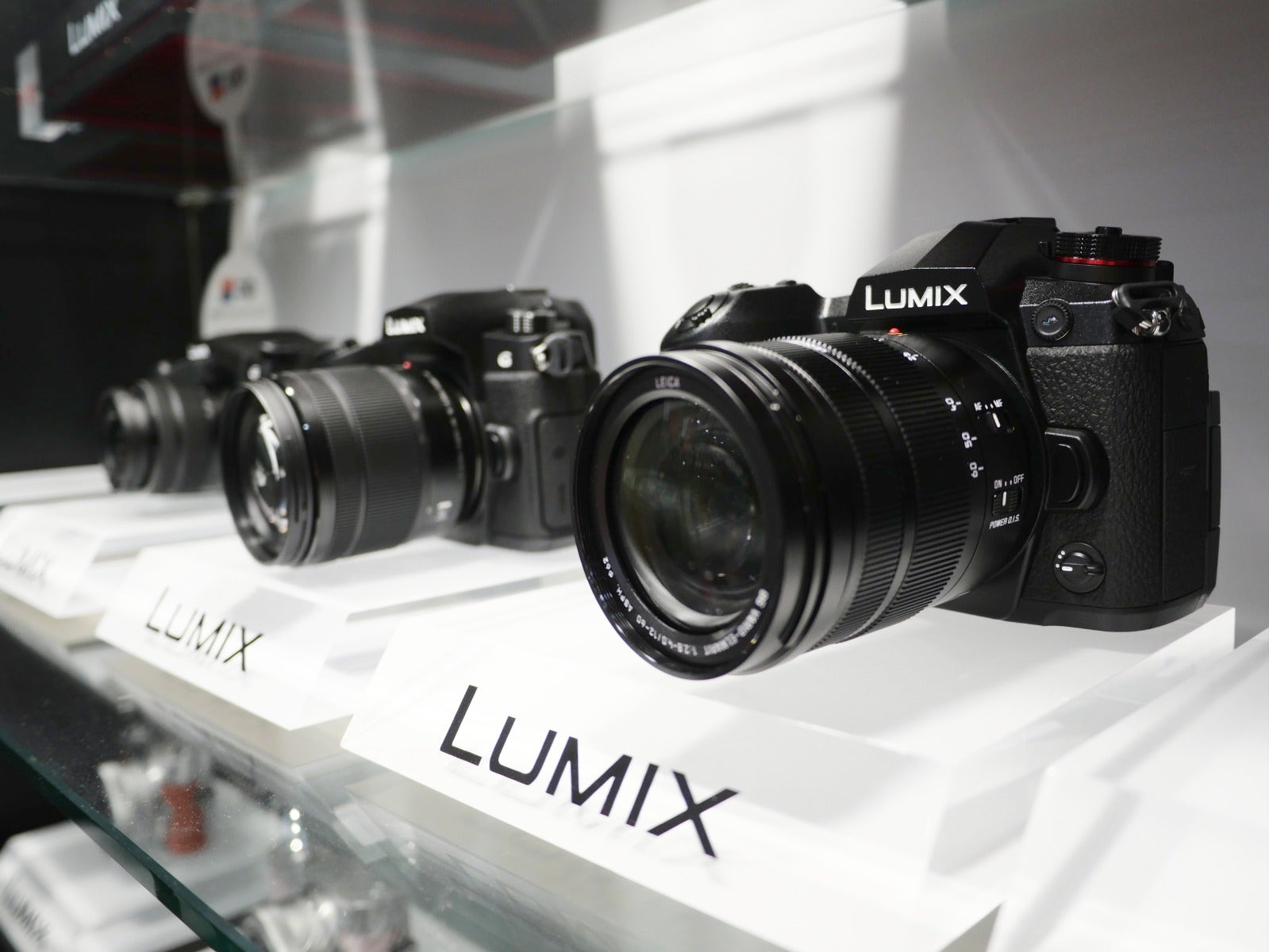 Panasonic cameras tend to feature high-end video specs in addition to photo performance
Fujifilm
Although many people know Fujifilm for its film and instant camera offerings, the brand has made significant strides in the digital photo world in the past decade. If you're the type of photographer who's something of a perfectionist, you'll love the way Fujifilm's manual controls allow for excellent photo quality.
Fujifilm's cameras often incorporate retro touches into their design that harken back to the film heyday. Most models have manual dials to control ISO and shutter speed, settings which have long ago been relegated to electronic control in most other company's cameras. At the same time, they've somehow avoided making their products too bulky, keeping them slim and stylish.
Fujifilm also has a reputation for understanding their weaknesses and improving upon them. About 5 years ago, while considered to be a high-quality camera maker, their cameras were nonetheless known for slower-than-average autofocus speeds and few video features. This has changed drastically, as exemplified in their recent Fujifilm X-T4 camera, which boasts blazing-fast AF speeds and video performance second only to perhaps a few dedicated Panasonic models. Fujifilm also regularly provides significant (and free) firmware updates to their models, continuing to improve features long after a model is released.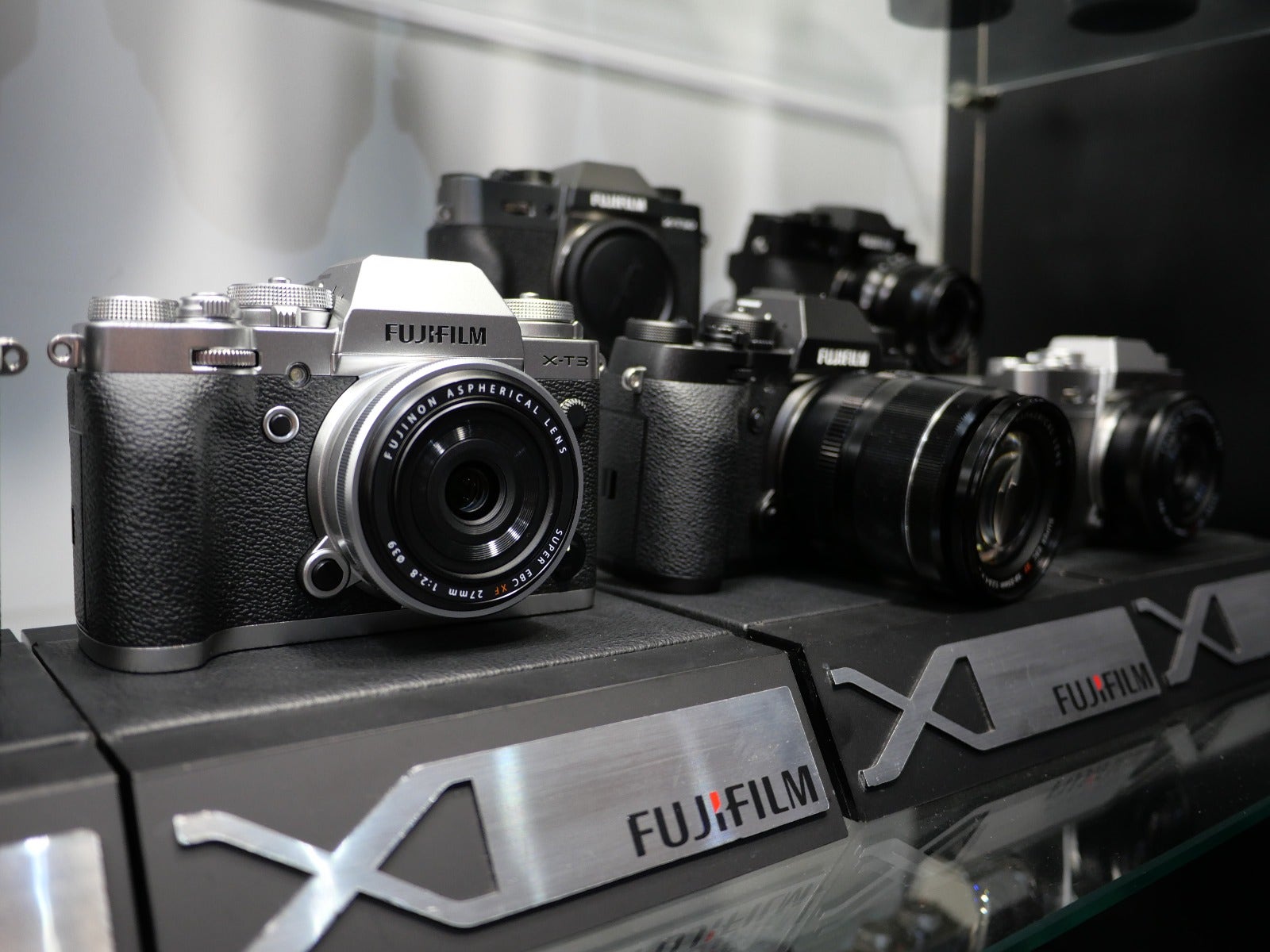 Fujifilm cameras embrace a retro look while providing good manual controls and strong under-the-hood performance
Canon
If we were to name one camera brand as being the most popular, it would be Canon. Its widespread use across various markets reflects the fact that it has vital features for photographers of all kinds. It isn't difficult to find an entry-level camera amongst Canon's range, although the prices for the professional pieces tend to rise steeply.
One of the biggest perks of turning to Canon is the flexibility you get with lenses - their selection is second-to-none. Whether you're searching for wide-angle lenses that allow you to capture everything around you or a telephoto lens that's great for snapping animals, Canon ticks all the right boxes. Much like the cameras, Canon's lenses vary wildly in price. But when you're prepared to do your research and find one that matches your photography aims, you'll feel grateful you made the right investment.
If you're yet to buy your first proper camera, Canon will always be an excellent starting point. The breadth of their products makes it easy for you to build your kit and tune it to your evolving needs as you go along. If you're still experimenting with features and lenses, you'll find that Canon's entry-level prices act as great learning tools. Canon cameras are also typically easy to use and understand.
One criticism that could be levelled at Canon is that their leadership position makes them a bit slower to innovate and add cutting edge features to their models, as can be seen in their slow adoption of 4K video. But that is something that they've been attempting to address with newer releases and their entry into the full frame mirrorless market.
If you're looking for a great mid-level camera, check out the Canon 90D. A perfect mix between photo and video performance, it showcases a 32 MP sensor, Canon's excellent Dual Pixel Autofocus system, and 4K video. Mixed with Canon's huge lens selection, it's a no-brainer for those looking for room to expand in future.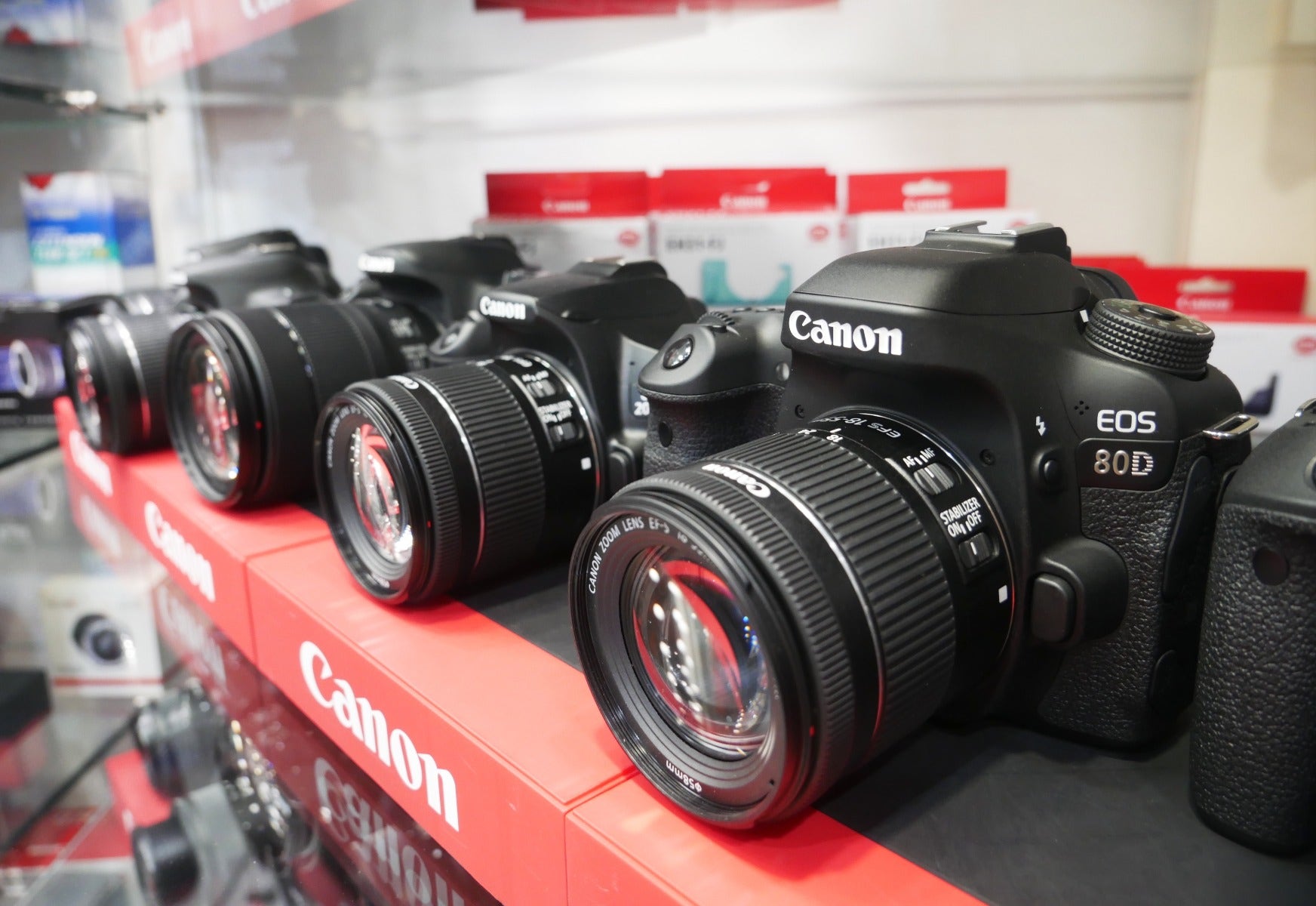 Canon cameras cover a wide range of skills and features, tied together by an extremely robust lens lineup
Nikon
Much like Canon, Nikon is exceedingly popular amongst photographers of all levels. Although there's much to be said for buying a camera body that's affordable, Nikon's higher-end models also provide exceptional quality and sturdiness. As such, you can buy Nikon cameras that are suitable for hobbyists, enthusiast, and professional purposes alike.
Again, in a similar way to Canon, Nikon offers an impressive range of lenses. If you need to capture expansive landscapes, you'll soon find an ultra-wide-angle lens that fills as much of your photo as possible. Or, if you're trying to grab the perfect image of an animal you don't want to disturb, Nikon's super telephoto lenses are pretty difficult to beat. From fisheye through to perspective correction, there is something out there for everyone.
The Nikon D5600 remains one of the most popular entry-level cameras on the market due to it's low price, ease of use and wide lens selection. Any budding photographer would do well to give it a look.

Like Canon, Nikon has recently been diverting their focus from their traditional DSLRs to the mirrorless market, with the addition of the Z6 II, Z7 II and Z50.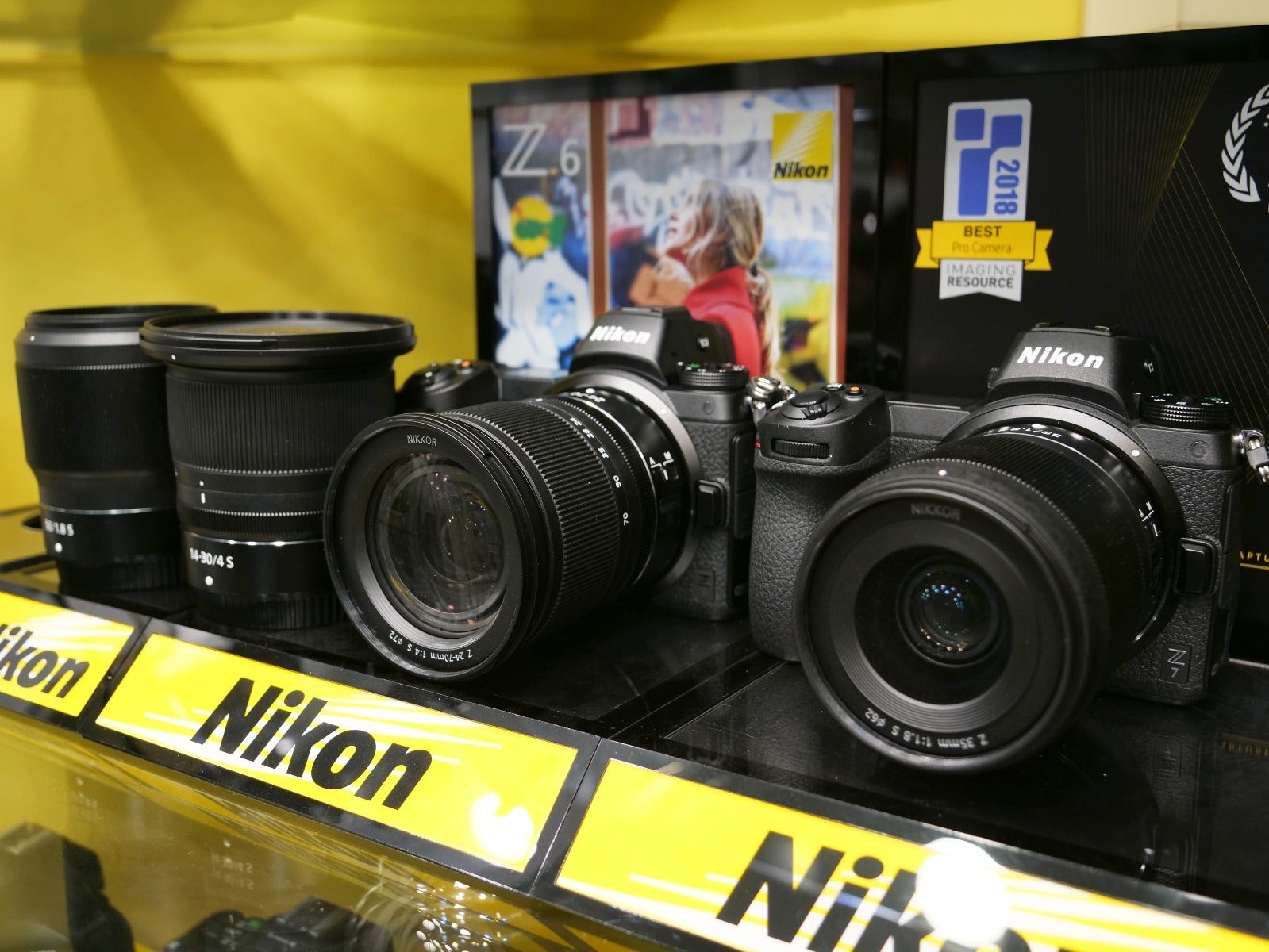 Nikon cameras also cover a wide gamut of options, including their newer Z series full frame mirrorless cameras
Sony
The cool new-kid-on-the-block, Sony has been generating a ton of buzz in the past few years. Specialising in mirrorless cameras, they make small and sturdy cameras that pack some of the most impressive features in the industry.
They have two main lineups, the a6000 lineup that features smaller APS-C sensors and the professional-level A7 range. There are many models with different strengths within each lineup, but they tend to showcase extremely fast and accurate autofocus performance, good ergonomics and strong video features.
While Sony's lens selection is not quite as large as what's available to Canon or Nikon DSLRs (although it is much larger than the newer Canon/Nikon mirrorless ranges), it is still quite robust and growing rapidly. With the recent introduction of their professional-level G Master lenses and the fact that many third-party lens manufacturers like Sigma and Tamron are starting to make lenses for Sony cameras, Sony is rapidly closing the gap.
One of Sony's biggest releases is the Sony A7 III, which is arguably the most popular camera on the market today. A full frame camera that boasts features to rival cameras that cost almost twice as much, it provides fantastic AF tracking capabilities, 4K video and a robust design.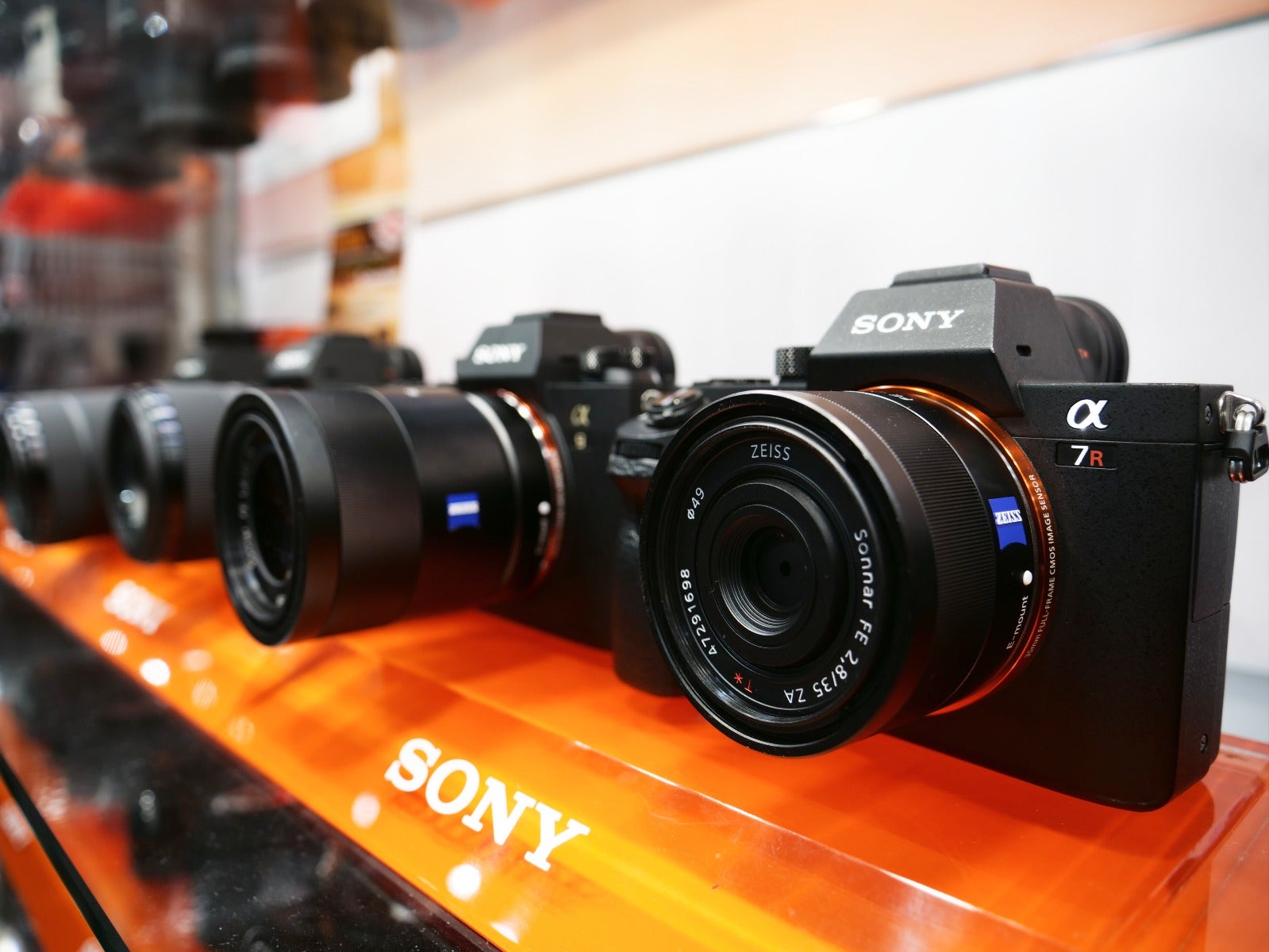 Sony's mirrorless cameras pack big performance in relatively small bodies
Leica
When it comes to the extreme end of quality, Leica is the best of the best. Leica cameras generally don't feature automatic modes, which means they probably shouldn't be your first choice when you're just getting started. However, their built-in-Germany cameras are well known for producing pristine results, and feature some of the sharpest lenses around. You can fine-tune their controls until you achieve advanced optics worthy of any professional photographer.
To add to Leica's superior image optics, the brand's cameras are incredibly durable. Although the aim is often to take as good care of your camera as you can, it's always worth knowing when a brand is particularly tough. Leica is one of those brands, which means your investment will take a little more wear and tear than other makes.
While Leica cameras are often couched in tradition and styled after older film cameras, the Leica CL breaks from this and provides an old-school aesthetic with decidedly new-school features like an electronic viewfinder, 10 fps burst shooting, 4K video and WiFi.
While their premium prices mean that you'll never consider a Leica as a value option, for those seeking the absolute highest quality, Leica is the last name in town.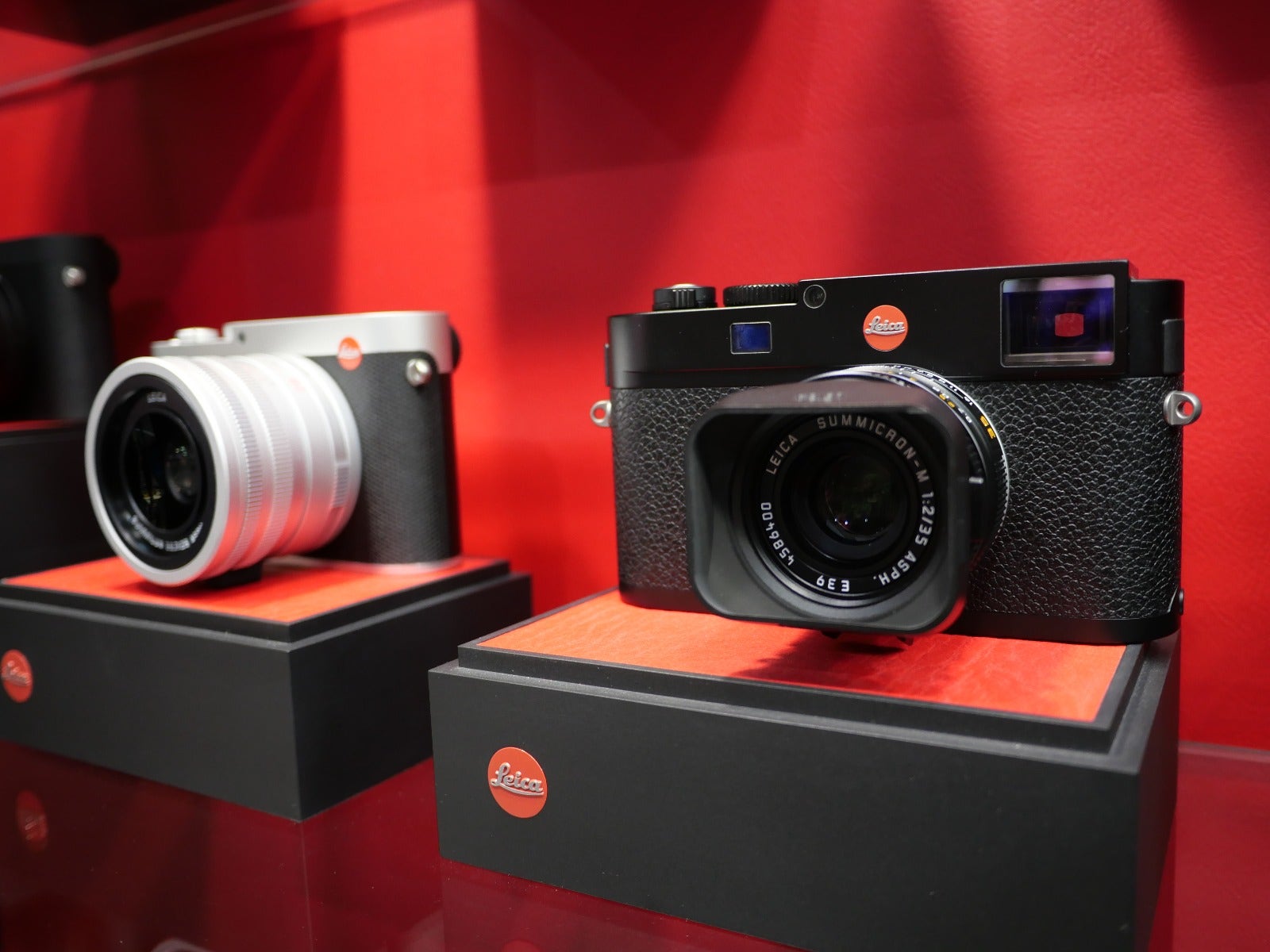 Leica cameras are top-of-the-line quality that often feature retro design elements like rangefinders and manual focusing

When choosing between all the different brands, make a note of the features that are most important to you. For example, if you know you want to experiment with different types of lenses, both Canon and Nikon will work well. Or, if you want to amplify your efforts as a photographer with extra-professional controls, aim for Leica. Although there's usually a product within each brand's collection that'll suit your budget, Olympus is often the best choice when you need to economise. Regardless of which one you choose, rest assured that all the brands featured at digiDirect come with lots of benefits.
If you want to learn more about the best cameras for your photography efforts or if you have any other questions, contact the team at digiDirect!