As you may have noticed for some time now, mirrorless cameras are becoming more and more popular, and their feature sets are improving to the point of rivalling or even (dare we say it) surpassing DSLRs. Over the past 18 months, Canon in particular has made a strong commitment to mirrorless systems with the release of their full frame mirrorless lineup, which includes the EOS R and EOS RP. While the system is relatively new, Canon has made it clear that this is their new direction, going as far as announcing that they are no longer focusing on developing new EF lenses for their DSLR lineup and instead are focusing solely on developing new RF lenses for their mirrorless system.
This direction has become even more clear with Canon's announcement of their upcoming EOS R5 camera. This is only a development announcement so far so not all details have been revealed, but Canon has shared a few key specs on this camera and it looks like it's going to be a beast! 
Canon EOS R5 Key Specs
Internal 8k Video with NO CROP & 30fps

Supports Dual Pixel Autofocus in all 8K Modes

IBIS, In-Body Image Stabilisation

12fps Mechanical & 20 fps Electronic Shutter

Dual Memory Card Slots

Animal detection ' Steadily tracks animal subjects by detecting the body, face, or eye of the subject.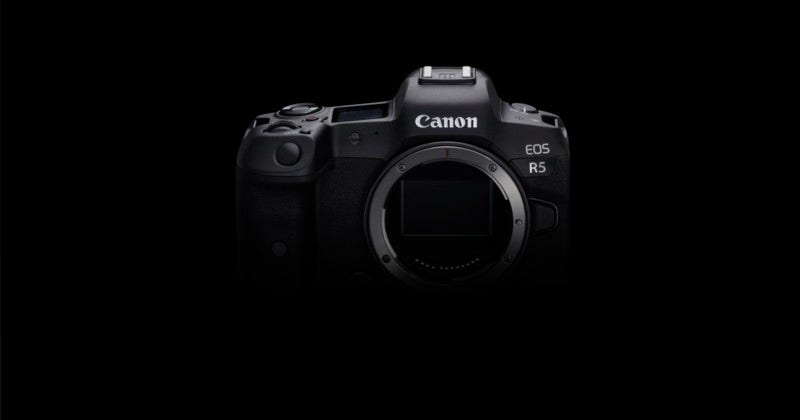 8K Video Recording with No Crop
Of particular interest here is the 8K video recording. This has yet to be seen on a consumer level camera, and offers an extremely high level of quality for video shooters. The ability to shoot in 8K with no cropping and with full Dual Pixel Autofocus also fixes some restrictions that previous Canon models have had, making the EOS R5 a powerhouse for video.
In-Body Image Stabilisation
Also new is the in-body image stabilisation system, which was not present on the EOS R or RP. This system will integrate the camera's stabilisation system with the IS present on their RF lenses. Furthermore, dual card slots offers professionals the ability to have redundancy protection when shooting, ensuring that if one card has issues, their images and videos are still saved on a second card.
Autofocus & Burst Shooting
Finally, the burst shooting speeds - 12 fps with mechanical shutter and 20 fps with electronic shutter - and animal detection modes indicate that the camera will also have significant photographic and autofocus muscle.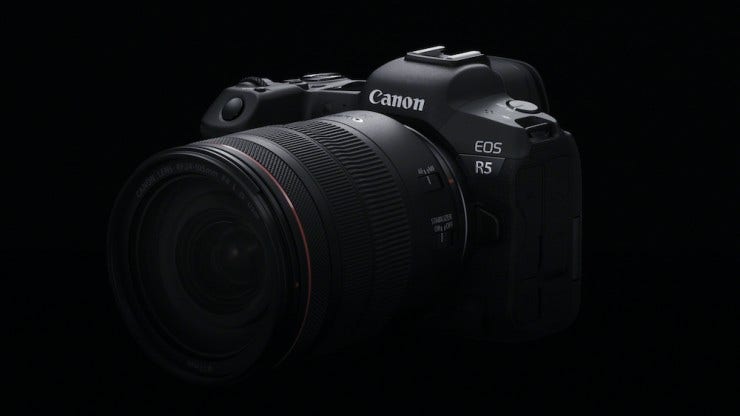 Pricing & Availability
As of the time of this writing, this is a development announcement from Canon. This means that they have not yet indicated the price, release date, or full specs of the EOS R5. But what is clear is that this will be a camera that attempts to do in the mirrorless space what the original Canon 5D did many years ago for DSLRs. We'll have to wait a bit longer to see if it can achieve that, but the specs indicated so far show that the EOS R5 is certainly going to be one of the absolute top performing mirrorless full frame cameras available, and shows Canon's strong commitment to this segment.
As we receive further details about the EOS R5, we'll be sure to update our listing so that you always have the latest info. And although the final pricing and specs are not yet out, preorder activity is already high on this camera. If the EOS R5 looks like a camera that you will be interested in, we recommend that you place a $100 refundable holding deposit to secure your place in the preorder queue.
If you have any questions about the Canon EOS R5 or any other model, please don't hesitate to contact our friendly digiDirect staff who will be happy to assist!