Looking for a new camera? Fujifilm and Leica are two of the best loved brands in the market, offering high-tech cameras that work very well for a broad range of photography styles.
But what features set these brands apart? Which camera performs better for landscape, portrait, macro, wildlife, and sport or action photography? Since these cameras can be a significant investment, it's essential you know the specifics. At digiDirect, we want to help you get the tools you need to succeed, so we'll go over all of this and more below.
While Fujifilm and Leica tend to meet different price points, both embrace quality and a focus on retro design that often make them desirable to a similar audience. We'll discuss the strengths and benefits of each.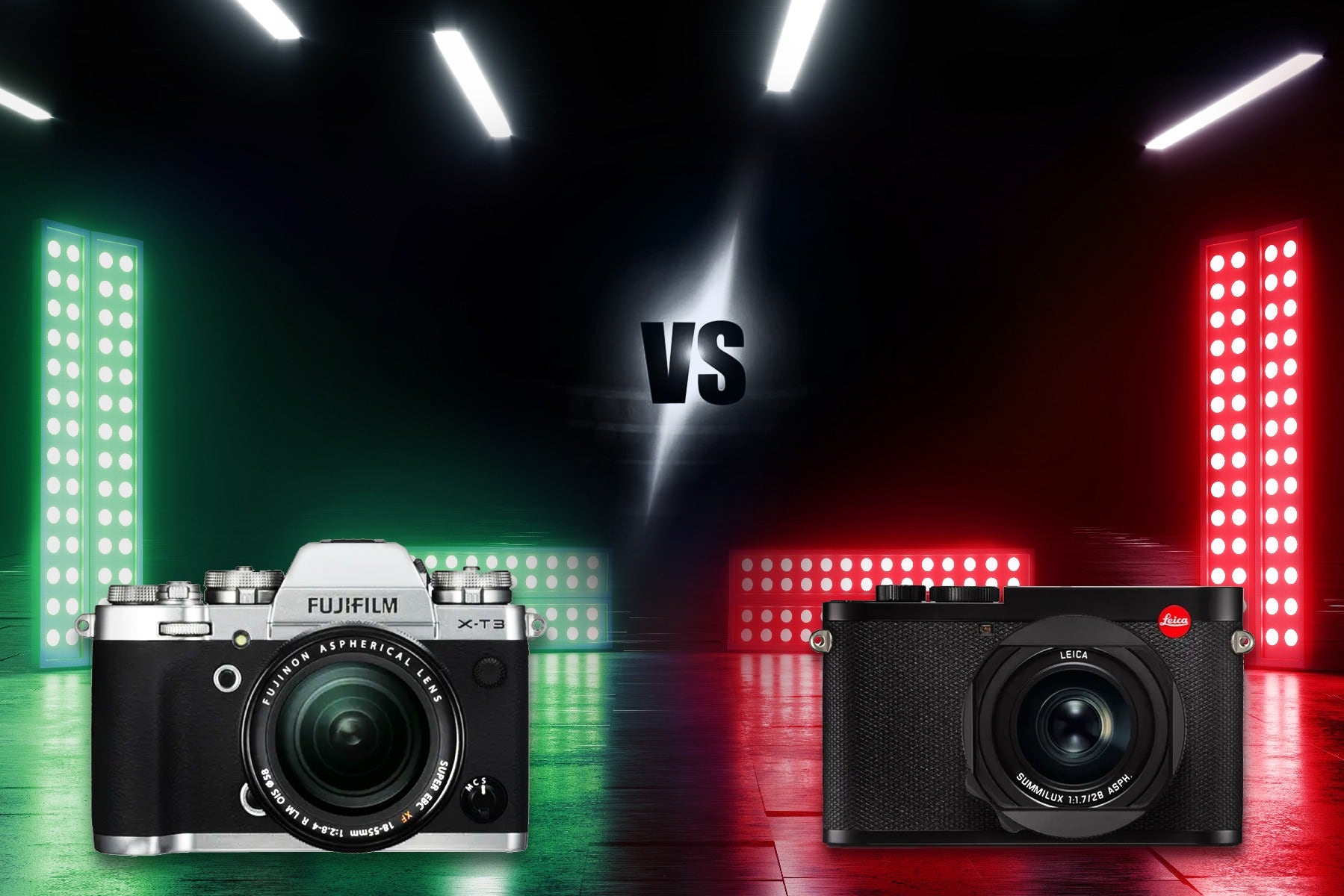 Unique Features of Fujifilm Cameras
Fujifilm has a solid reputation for releasing compact but powerful cameras. Each new generation comes equipped with upgraded features that make it more appealing to both beginners and professional photographers alike.
Fujifilm is known for not resting on it's laurels and doing a good job of addressing it's weaknesses. 5 years ago, Fujifilm cameras were widely regarded as good cameras that had slower-than-average autofocus and not great video specs. Today, the Fujifilm X-T4 has one of the best AF systems and strongest video specs on the market. On a similar note, Fujifilm regularly provides firmware updates to their cameras that provide significant new performance and features, even on cameras that have been out for years. Continuous improvement is a big part of their attitude.
Fujifilm cameras are are continually improved through regular and impactful firmware updates
A few unique features from Fujifilm comers include:
Advanced Image Sensor Technology - Fujifilm has high performance sensors that are coupled with speedy image processing engines, which results in exceptional quality. In fact, most Fujifilm cameras have unique X-Trans sensors (as opposed to CMOS sensors) that many argue provide a unique look and feel to images taken on their cameras. Fujifilm also manages to fit these sensors into smaller bodies than you would expect, making their cameras great for travel.
Colour Reproduction - Fujifilm has over 16 Film Simulation modes available across different cameras. They also comes equipped with several different special effects and filters that you can combine with the various film simulation modes. They include Monochrome Adjustment, Chrome Effect, and the Gain Effect.
Hybrid Viewfinders - Select Fujifilm models, like the X-Pro3 and X100F, offer unique hybrid viewfinders. These are rangefinder-style optical viewfinders that also have the ability to switch to a screen on some or all of the viewfinder, allowing the user to switch between a unique selection of optical, digital and hybrid viewfinder settings not available from other manufacturers.

Camera Remote App - Several of Fujifilm's newest cameras give you a wireless connection via Bluetooth. You can pair this with a smart device. They've recently updated the camera remote app to include a broad function range like geo-tagging and automatic image transfer. Fujifilm also offers customers free RAW developing software.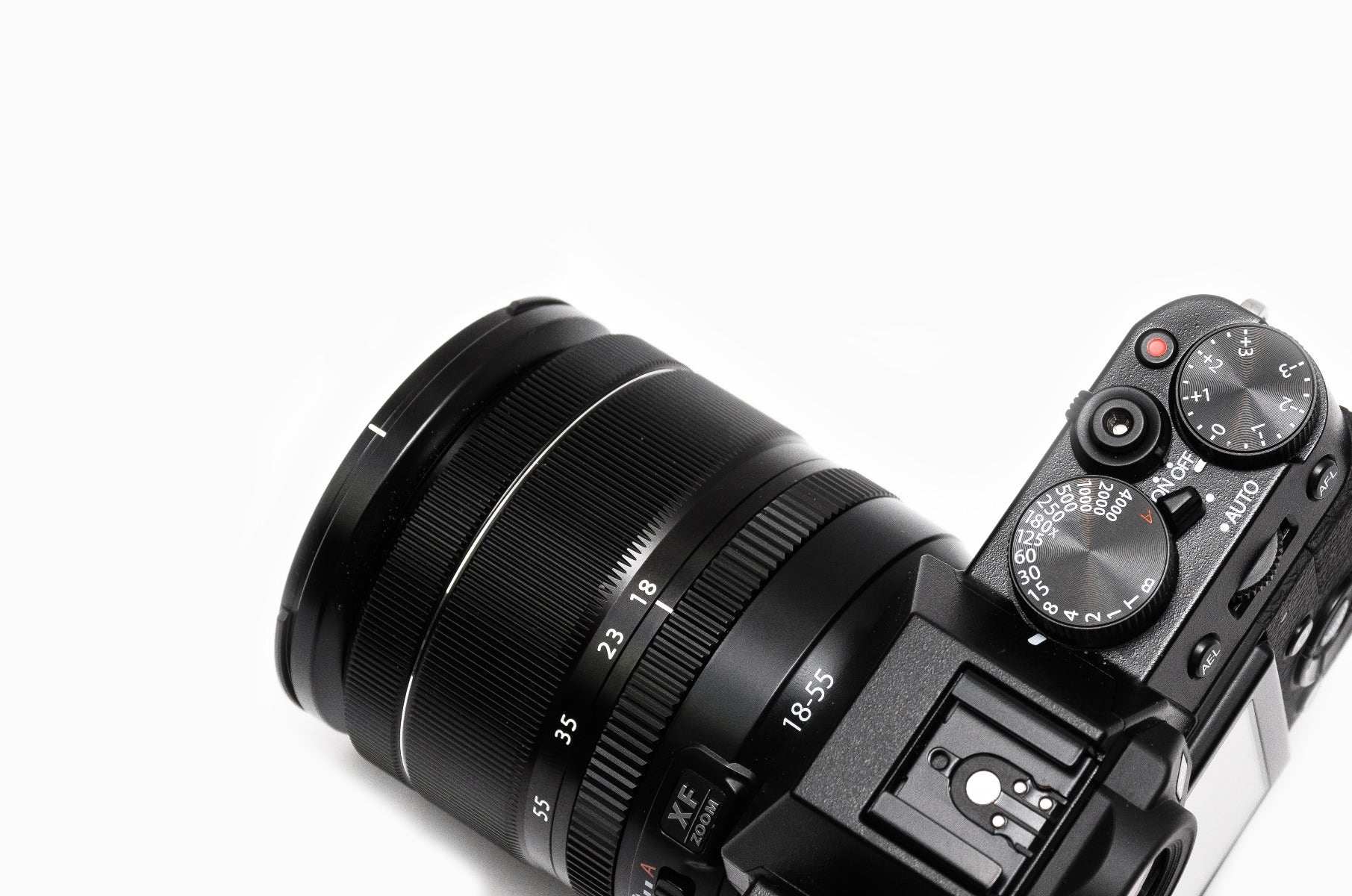 Fujifilm cameras often have a multitude of manual control dials
Unique Features of Leica Cameras
Long one of the highest-end camera lines available, Leica delivers cameras and lenses with precision quality, stunning optics and the latest technology. They have a mix of faithful old-school designs, like the Leica M10, and radical new departures, like the Leica TL2 which is entirely made from a single block of aluminium and uses only touchscreen controls with no physical buttons! Unique features to watch out for with Leica include:
Exacting Build Quality - Leica cameras are hand-manufactured in Wetzlar, Germany, and they use only the finest components and staff in their construction. The level of quality control and precision that they employ are second-to-none in the industry. In fact, popular Leica models can sometimes be in short supply as they take time to build and supply. As such, a Leica camera is built to last for many, many years.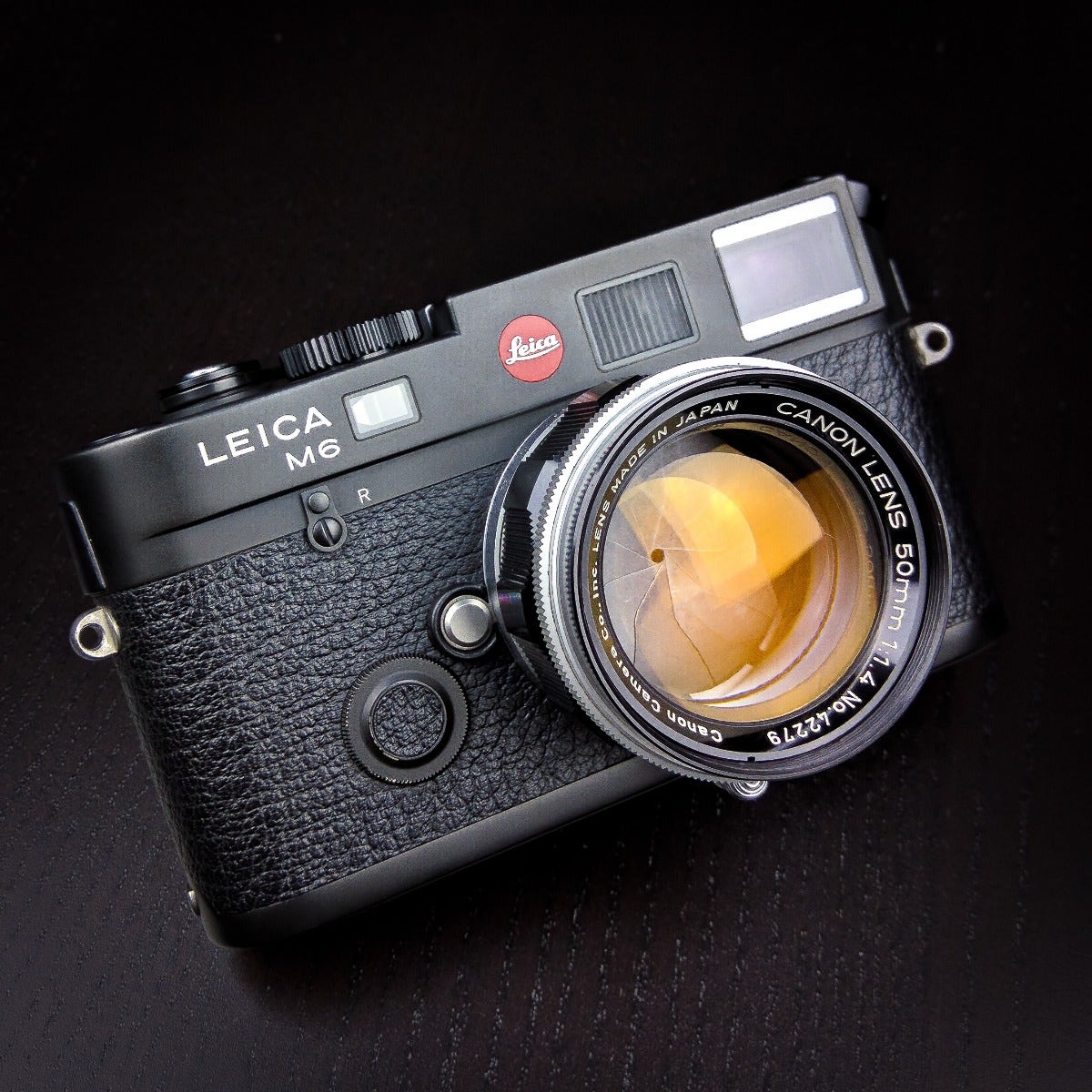 Leica cameras and lenses are built in Germany and have exacting quality
Retro Design - Leica has a long history in the camera industry, releasing the first commercially available SLR in the 1930's. They are proud of this heritage, and many of their designs don't stray far from classic styles. This often means rangefinder viewfinders and focusing, features that are largely absent from cameras these days.
Old Meets New - That being said, Leica is not afraid to include advanced modern features in their cameras. For example, the high-performance Leica SL2 features an extreme high-resolution sensor and viewfinder, advanced video features like 5K and 10-bit recording, Multishot modes and more. It does this while also maintaining Leica's signature retro design style.
Superior Lenses - Similar to their cameras, Leica's lenses are second to none in the camera world. They're widely considered to be the highest quality possible, and as an extra bonus they are typically quite compact. They come in dozens of sizes and styles, but they do have a hefty price tag attached, like all Leica gear.
Which Brand is Best for Different Photography Styles
Every style of photography operates differently, and different styles benefit more from certain features. With this in mind we'll take a quick walk through some of the most popular photography styles and asses whether, in general, Fujifilm or Leica excels at this genre. Note that just because we choose one brand for a specific genre doesn't mean the other brand is automatically no good, or that there aren't specific models that may break some of the generalities of the brand.
Landscape Photography - Leica
Landscape images require detail, which is an area that Leica excels at. This is particularly true with the SL2 camera, which is one of the best landscape cameras available. Featuring a 47 MP sensor, image stabilisation, Leica's usual stable of exceptional quality lenses plus a Multishot mode which outputs 187 MP images, there is almost no way to outperform this camera for landscape. The amount of detail and texture captured is second to none. Outside of this specific model, Leica cameras generally excel in areas that benefit from setting up your shot as it allows their slower but precise manual focus systems to shine.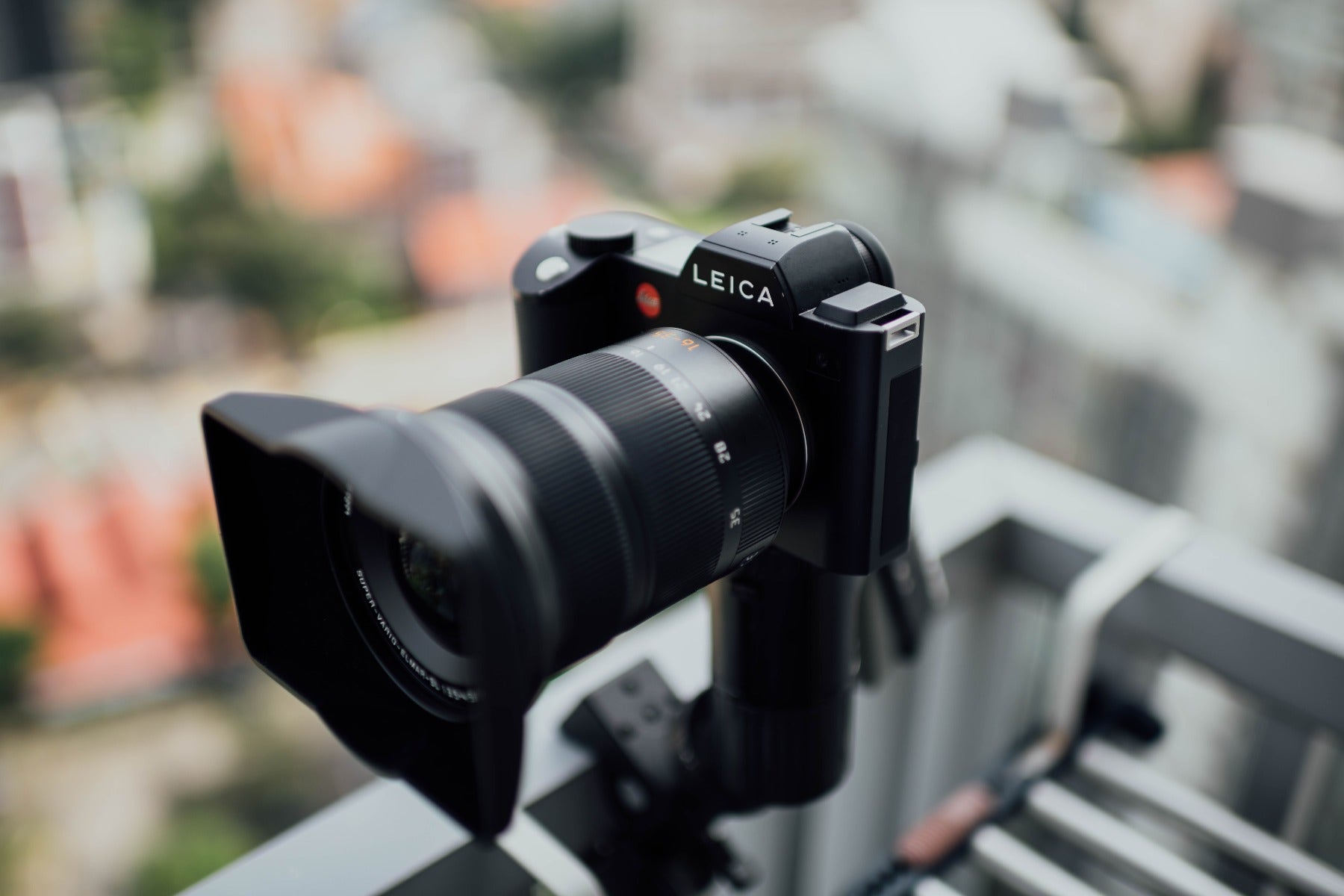 The Leica SL2 is an incredible landscape shooter
Portrait Photography - Leica
Portrait photography is largely defined by the lenses used, and Leica lenses are second-to-none. Primarily featuring prime lenses, this allows Leica to have consistently fast apertures on their lenses, which allows for beautiful shallow depth of field. In addition, the rangefinder focusing found on many Leica cameras, while not as fast as Fujfilm's AF systems, allows the photographer complete manual control of focus positioning. Extreme sharpness when achieving critical focus also allows extreme detail to be captured in a way that many cameras cannot compete with.
Macro Photography - Fujifilm
Fujifilm has a line of cameras that are perfect for capturing all of the high-contrast and mid-tones required for macro photography. You get bright and sharp images with stunning details with the camera's multi-zone metering system. The histogram helps you balance your shot before you take it, and this helps you create life-like images.
The different colour modes, combined with the ability to shoot RAW images, gives you precision control over your final product. You can adjust the colours to make the macro image look like a classic film shot. These cameras have an impressive AF mode that brings speed and sharpness to each photo you shoot as well. There are several different Fujifilm lenses available that come specifically designed for macro photography too.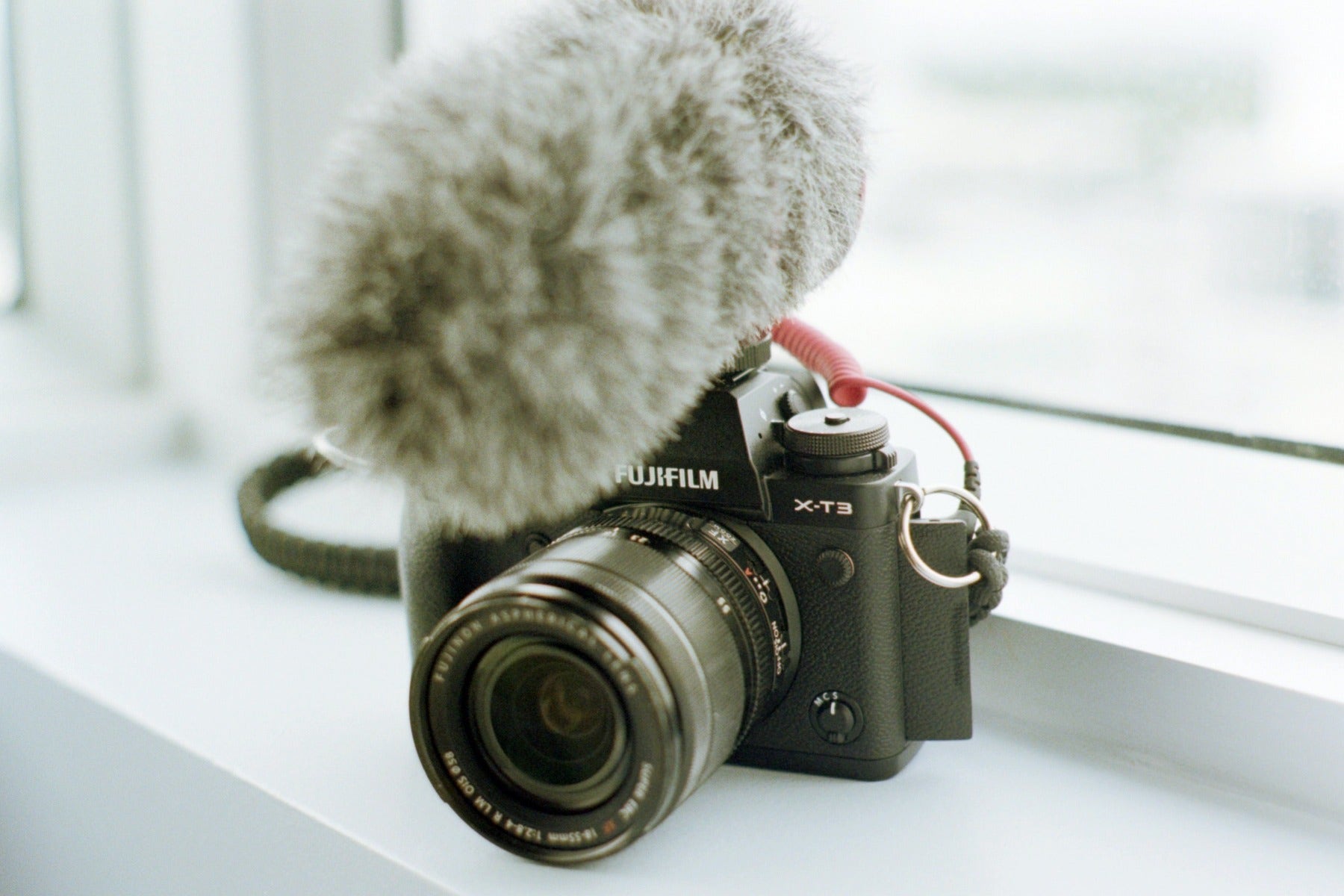 Fujifilm cameras also have strong videography features that make them quite versatile
Wildlife Photography - Fujifilm
Long lenses and fast AF performance are key to wildlife photography, when you often are limited in how close you can get to the subject and must deal with erratic movements. Fujifilm's selection of long lenses (like the exceptional 100-400mm OIS) provide strong reach, especially when considering that they are placed on APS-C bodies where the crop factor extends reach compared to full frame. Fast AF systems that allow customisation for a variety of different movement styles also make Fujifilm stand out in this area.
In addition, many Fujifilm cameras feature weather sealing, so if you are frequenting wet or dusty conditions as wildlife photographers often do, you can be content that your camera can survive the elements.
Sport or Action Photography - Fujifilm
Details are essential when it comes to capturing sport or action photography, and Fujifilm's line of cameras allows you to capture it all. They feature swift continuous burst shooting options, and autofocus tracking that will follow your subject as it moves across the field. Their user-friendly design, coupled with the customisable options, gives you beautiful shots each time you use them.
You'll find face detection software built into Fujifilm's cameras, and this is important when you have chaotic events because it helps you zone in on a single target. The durable but compact body is another point in Fujifilm's favour, meaning your kit doesn't need to be so large that you have difficulty holding it for long periods of time.
Which Brand Creates Better Cameras?
The answer to this question comes down to skill level and personal preference. Fujifilm cameras are much more affordable and excel at autofocus, high speed shooting and video. Leica cameras are built with second-to-none quality and their lenses provide the ultimate in precision and sharpness, although it comes at a higher price. Beginner and amateur photographers will most likely gravitate towards Fujifilm as a better option to start with, but professional photographers, particularly ones who were shooting back in the film days and can appreciate quality design, may lean more towards Leica.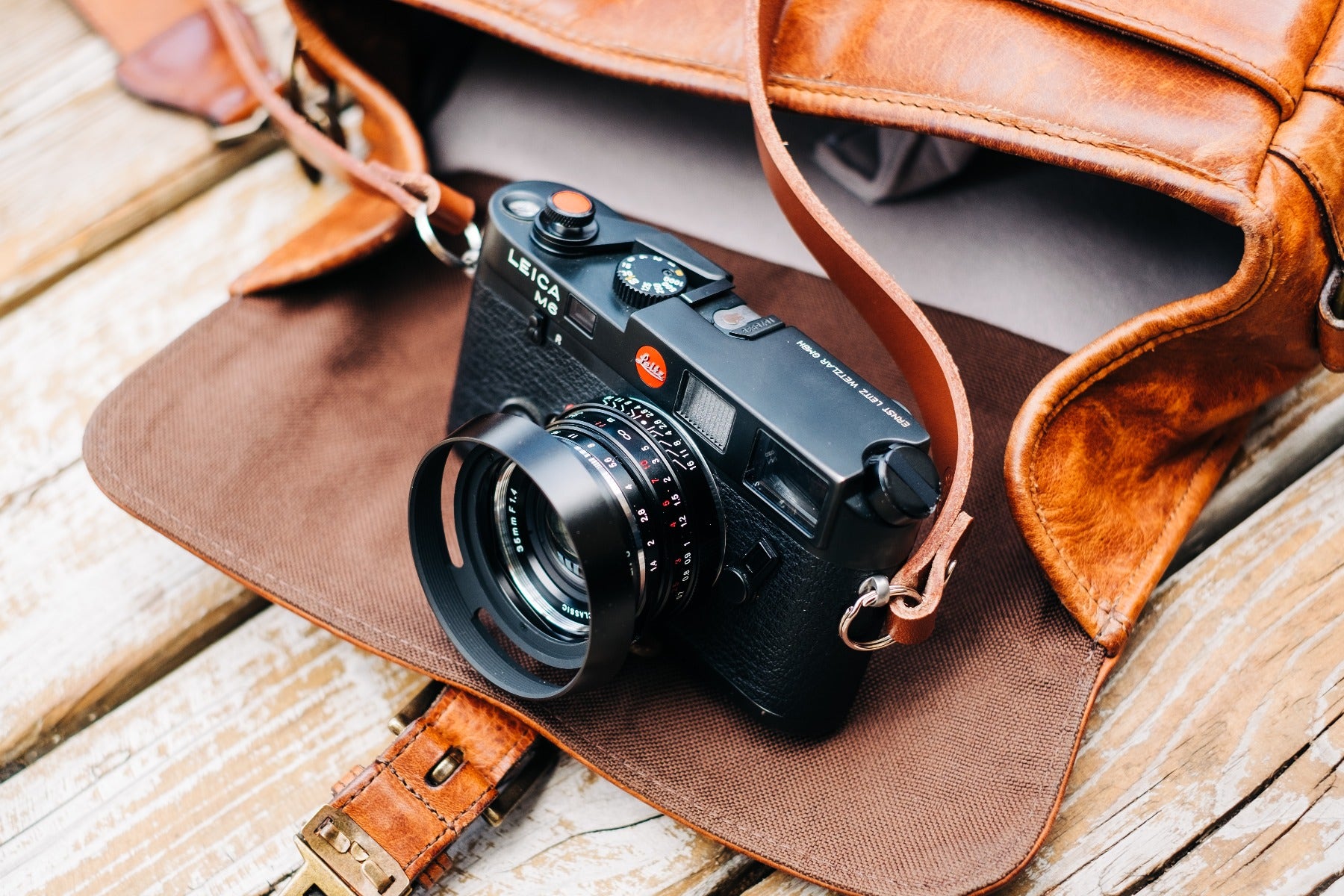 Leica cameras are extremely stylish and well-built
The best thing you can do is try both brands and see which one works better for you. However, you should be prepared for Leica's prices, as they're significantly higher than most Fujifilm options.
Contact digiDirect Today!
We invite you to browse our stock of Fujifilm and Leica cameras and accessories to help grow your toolkit. You can visit our stores to test the cameras out for yourself and get a feel for them. If you want advice or if you have questions or concerns, reach out and get in touch with our staff today!