Buy DJI Mavic 2 Zoom Drone and DJI Goggles in Our Australian Online Store!
DJI Mavic 2 Zoom
The Mavic 2 Zoom from DJI is a professional quality filmmaking drone that gives you the ability to get closer to the action, thanks to its 2x 24-48mm optical zoom camera with a 1/2.3" 12MP sensor. With 4x lossless zoom (including 2x optical zoom) you can capture sensitive subjects from an even greater distance. There's even a single-tap aerial mode called Dolly Zoom that gives a Hitchcockian effect to your footage.
Enjoy exceptional quality videography with the DJI Mavic 2 Zoom
The Mavic 2 Zoom utilizes a low-drag aerodynamic body design for achieving speeds up to 76.76 kph, a four-cell LiPo battery for up to 31 minutes of flight time, and low-noise propellers for filming without being distracting. This power and performance are coupled with a variety of shooting modes and capabilities for cinematic results.
In order to help keep the Mavic 2 Zoom safe and in control, DJI has provided OcuSync 2.0 video transmission technology that can transmit a video feed to the included controller from up to 5 miles away in Full HD 1080p quality. There's also omnidirectional obstacle sensing that provides object avoidance with sensors on all sides of the Mavic 2 Zoom.
Additional Gimbal Camera Features

Mid-Range Shots: Capture epic mid-range shots with the 48mm telephoto lens, designed to compress your perspective and enhance the parallax effect.
Hybrid Autofocus: Combines phase and contrast detection for higher focus speed and accuracy, helping to keep subjects in focus while zooming in and out.
Super Resolution Photos

Take your aerial landscape photography to another level with Super Resolution. By utilizing the 24mm field-of-view on the Mavic 2 Zoom, you can take a 48MP super resolution photo where a series of nine different photos are captures and automatically patched together. Unlike a regular panorama, super resolution photos are designed to retain the original look of the shooting targets with a more accurate composition.
Hyperlapse Time-Lapse Shots
With a single tap, you can use your Mavic 2 Zoom to capture stunning time-lapse shots in Hyperlapse mode, processing everything automatically and saving you time in post-processing. You can even simultaneously save photos in JPEG and RAW on a microSD card (not included). Hyperlapse shots can be captured with four distinct modes:
Free: Move the Mavic 2 where you want with total freedom.
Circle: Select a subject for the Mavic 2 to automatically circle around.
CourseLock: This flies the Mavic 2 on a locked course in a straight line, forward and backwards or right to left, allowing you to adjust the gimbal along the way for dramatic results.
WayPoint: Set a specific, savable flight path in 3D space for a single time-lapse, or for multiple shots at different times to edit together later.
Enhanced HDR Photos

With a 13 EV the Mavic 2 Zoom is designed to capture clear, ghost-free images by blending together a sequence of individual photos taken at varying exposures.
HyperLight Noise Reduction

With HyperLight mode switched on, the Mavic 2 Zoom can capture low-light images with reduced noise.
H.265/HEVC Support

By utilizing the H.265/HEVC codec in your 4K videos, you can benefit from advanced compression that includes 50% more information than H.264/AVC, resulting in higher-quality results and videos with more detail.
OcuSync 2.0 Video Transmission

The OcuSync 2.0 system is designed to provide you with a stable, high-quality video feed. DJI has engineered OcuSync 2.0 to deliver 1080p feeds to your controller from up to 5 miles away. From that distance, DJI helps keep things streaming smoothly with dual-band, real-time autoswitching between 2.4 and 5.8 GHz bands. Footage is downloaded at up to 40 Mb/s, and latency can be as low as 120 ms.





OcuSync 2.0 also lets you share and save your footage and images without having to download content from the drone itself. Footage can be edited and uploaded to social media from the cache, and images can be automatically saved to your mobile device.
Omnidirectional Obstacle Sensing

To keep your Mavic 2 Zoom safe and your footage pristine, DJI has covered all sides of the Mavic 2 with obstacle sensors:



Forward Sensor: Dual vision sensors with a measurement range of up to 20m, and a detectable range of 20 to 40 m. The Mavic 2 is designed to safely stop when obstacles are detected while flying at up to 50 kph.
Downward Sensor: Dual vision sensors with a measurement range of up to 11 m, and a detectable range of 11 to 22 m. It also has an infrared sensor that can measure up to 8 m away. The sensors also allow for accurate hovering at up to 50 m and can detect land to land safely. A bottom auxiliary light helps the sensor in low-light conditions.
Left and Right Sensors: Detects obstacles at speeds of up to 29 kph in both ActiveTrack and Tripod modes.
Backward Sensor: Dual vision sensors with a measurement range of up to 16 m, and a detectable range of 16 to 32 m. The Mavic 2 is designed to safely stop when obstacles are detected while flying at up to 43.45 kph.
Upward Sensor: Infrared sensor that can precisely measure at ranges of up to 8 m.
ActiveTrack 2.0 Sensing and Tracking

Precise Recognition: Maps a 3D view of the surrounding environment through the camera and forward dual sensors for greater recognition and accuracy.
Trajectory Prediction: Algorithms help maintain tracking when the subject is temporarily blocked by an obstruction.
High-Speed Tracking: In open environments, the Mavic 2 Zoom can track subjects moving at up to 72 kph.
Obstacle Sensing: Plan a flight path on the 3D map and shoot your target without interruption. Obstacles are sensed, recognized, and avoided with forward and backward sensors.
Aerial Shooting Modes

Dolly Zoom: Providing a Hitchcock-like effect, the Mavic 2 Zoom adjusts focus while flying to deliver a warped effect. With proper focus speed values, you can get more creative when flying manually.
Point of Interest (POI) 2.0: Thanks to vision and GPS distance measurement technologies, you can circle around and shoot a specific subject.
Waypoint 2.0: By tapping the desired waypoints and point of interest in the app, you can plan a flight path quickly and save it for your next flight.
Asteroid: The Mavic 2 quickly flies down from a height while spinning in on a subject.
Boomerang: Centering on a subject, the Mavic 2 will fly around it in an elliptical pattern until reaching its starting location.
Additional Features

Low-drag body design helps provide a top speed of up to 47.7 mph.

Four-cell LiPo battery can provide up to 31 minutes of flight time.

A combination of an FOC sinusoidal drive ESCs and low-noise propellers keeps flights quiet.

Panorama image mode with support for Sphere, 180°, Horizontal, and Vertical modes.
Enjoy an immersive experience with DJI Goggles
The DJI Goggles Racing Edition are equipped with high-performance displays and an ultra-low latency video downlink for use with the Mavic Pro, Spark, Phantom 4 series, and Inspire 2 aircrafts, giving you a real-time aerial FPV (first person view) experience. The Goggles can also be used to play HD videos, bringing you an immersive high-definition viewing experience.
Precisely engineered for racing, DJI Goggles RE are compatible with an OcuSync video transmission module and a high-performance camera module (both sold separately), which work together to transmit digital video signal from up to 4.3 miles away with latency as low as 50 ms. The Goggles feature full flight setting control, two high-resolution screens, and Head Tracking. In addition, a redesigned metallic matte black visor and headband along with padding covered by high-quality red leather offer comfort and better light blockage.
Flight Control

DJI Goggles RE use bottom-up processing, which means a signal reception module isn't required. By connecting a third-party controller to the Goggles, users can directly control racing drones with an F3, F4, KISS, Naze, or any other supported flight controller.
On-Screen Display

Essential flight information including transmission resolution, battery level, and signal quality, is easily visible on screen.
Gimbal Control

In Head Tracking Gimbal mode, a user can control the gimbal camera just by putting on the Goggles and turning their head.
Digital & Analog Transmission

In addition to HD digital transmission, DJI Goggles RE offer analog transmission via their SMA port.
Video Options

The Goggles play videos in a variety of different formats including MP4, MOV, and MKV, so users have even more ways to experience immersive media. Users can also view 6K 360° panoramas.
Wide-Ranging Applications

Apart from compatibility with racing quads and fixed-wing model aircraft, the Goggles RE can be used with vehicles, robots, and industrial drones to provide clear FPV during cargo transportation, search and rescue operations, and even structural inspections.
MPN: DJIMAVIC2ZOOMK1

DJI Mavic 2 Zoom: DJIMAVIC2ZOOM

DJI Goggles Racing Edition: DJIGOGGLESRAC

GTIN:

DJI Mavic 2 Zoom: 190021320703

DJI Goggles Racing Edition: 85126259548
Order your Mavic 2 Zoom & DJI Goggles today!
digiDirect is the only place to purchase all the best camera equipment for your needs. If you're looking to take your photography to new heights, purchase the incredible DJI Mavic 2 Zoom + DJI Goggles online in our store today!
Name
Value
Maximum Speed
72 kph (S-mode)
Maximum Ascent Speed
5 m/s (S-mode)
4 m/s (P-mode)
Maximum Descent Speed
3 m/s (S-mode)
3 m/s (P-mode)
Flight Time
31 minutes (at a consistent 25 kph)
Flight Distance
18 km (at a consistent 50 kph)
Operating Frequency
2.400 - 2.483 GHz; 5.725 - 5.850 GHz
Maximum Transmission Distance
2.400 - 2.483 GHz; 5.725 - 5.850 GHz
FCC: 8000 m
CE: 5000 m
SRRC: 5000 m
MIC: 5000 m
Camera Sensor
1/2.3" CMOS
Effective Pixels: 12 million
Camera Lens
FOV: about 83 (24 mm); about 48 (48 mm)
35 mm
Format Equivalent: 24-48 mm
Aperture: f/2.8 (24 mm)f/3.8 (48 mm)
Shooting Range: 0.5 m to infinite
Video Resolutions
4K: 38402160 24/25/30p
2.7K: 26881512 24/25/30/48/50/60p
FHD: 19201080 24/25/30/48/50/60/120p
Control Range
Tilt: -9030 Pan: -7575
Battery
3950 mAh
Capacity
3850 mAh (Intelligent Flight Battery)
Weight
905 g (Take off weight)
Application Name
DJI GO 4
Upward (Sensing)
Precision Measurement Range: 0.1 - 8 m
Backward (Sensing)
Precision Measurement Range: 0.5 - 16 m
Detectable Range: 16 - 32 m
Effective Sensing Speed: <= 12m/s
FOV: Horizontal: 60, Vertical: 77
Forward (Sensing)
Precision Measurement Range: 0.5 - 20 m
Detectable Range: 20 - 40 m
Effective Sensing Speed: <= 14m/s
FOV: Horizontal: 40, Vertical: 70
Sensing System
Omnidirectional Obstacle Sensing1
Supported SD Cards
Micro SD
Supporting Micro SD with capacity up to 128 GB and R/W speed up to UHS-I Speed Grade 3
Internal Storage
8 GB
Hovering Accuracy Range
Vertical:
0.1 m (when vision positioning is active)
0.5 m (with GPS positioning)
Horizontal:
0.3 m (when vision positioning is active)
1.5 m (with GPS positioning)
GNSS
GPS+GLONASS
Max Angular Velocity
200/s
Max Tilt Angle
35 (S-mode, with remote controller) 25 (P-mode)
Max Wind Speed Resistance
2938 kph
Max Flight Distance (no wind)
18 km (at a consistent 50 kph)
Max Hovering Time (no wind)
29 minutes
Max Flight Time (no wind)
31 minutes (at a consistent 25 kph)
Max Service Ceiling Above Sea Level
6000 m
Diagonal Distance
354 mm
Dimensions
322 x 242 x 84 mm (unfolded)
214 x 91 x 84 mm (folded)
Downward (Sensing)
Precision Measurement Range: 0.5 - 11 m
Detectable Range: 11 - 22 m
Sides (Sensing)
Precision Measurement Range: 0.5 - 10 m
Effective Sensing Speed: <= 8m/s
FOV: Horizontal: 80, Vertical: 65
Required Operating System
iOS 9.0 or later Android 4.4 or later
Max Live View Bitrate
40Mbps
Latency (depending on environmental conditions and mobile device)
120 - 130 ms
Live View Quality
Remote Controller:
720p@30fps / 1080p@30fps
DJI Goggles:
720p@30fps / 1080p@30fps DJI Goggles RE:
720p@30fps / 1080p@30fps
Video Transmission System
OcuSync 2.0
Charger Rated Power
60 W
Charger Voltage
17.6 0.1 V
Charger Output
Main: 17.6 V = 3.41 A or 17.0 V = 3.53 A USB: 5 V = 2 A
Max Charging Power
80 W
Charging Temperature Range
5C - 40C
Net Weight
297 g (Intelligent Flight Battery)
Energy
59.29 Wh
Battery Type
LiPo 4S
Max Charging Voltage
17.6 V
Voltage
15.4 V
Footnotes
[1] Omnidirectional Obstacle Sensing includes left/right, up/down, and forward/backward obstacle sensing. Sensing for left/right directions is only available in ActiveTrack or Tripod Mode. Omnidirectional Obstacle Sensing does not fully cover the circumference of a 360-degree arc. And left and right obstacle sensing system only works in specific modes and environments. DJI warranty does not cover any loss caused by crashing when flying left or right, even when ActiveTrack or Tripod mode is activated. Please be aware of your surroundings and App notifications when operating the Mavic 2 to ensure safety.
Operating Environment (Sensing)
Forward, Backward and Sides:
Surface with clear pattern and adequate lighting (lux > 15)
Upward:
Detects diffuse reflective surfaces (>20%) (walls, trees, people, etc.)
Downward:
Surface with clear pattern and adequate lighting (lux > 15)
Detects diffuse reflective surfaces (>20%) (walls, trees, people, etc.)
Supported USB Port Types
Lightning, Micro USB (Type-B), USB-C
Supported Mobile Device Size
Max length: 160 mm; max thickness: 6.58.5 mm
Charger Input
100-240 V, 50/60 Hz, 1.8A
ISO Range
Video:
100-3200
Photo:
100-1600 (auto)
100-3200 (manual)
Shutter Speed
Electronic Shutter: 81/8000s
Still Image Size
40003000
Still Photography Modes
Single shot
Burst shooting: 3/5/7 frames
Auto Exposure Bracketing (AEB): 3/5 bracketed frames at 0.7 EV Bias
Interval (JPEG: 2/3/5/7/10/15/20/30/60s RAW: 5/7/10/15/20/30/60s)
Max Video Bitrate
100Mbps
Colour Mode
D-Clinelike
Supported File System
FAT32 (<= 32 GB) exFAT (> 32 GB)
Photo Format
JPEG / DNG (RAW)
Video Format
MP4 / MOV (MPEG-4 AVC/H.264, HEVC/H.265)
Mechanical Range
Tilt: -13545 Pan: -100100
Stabilization
3-axis (tilt, roll, pan)
Max Control Speed (tilt)
120 /s
Angular Vibration Range
0.005 (Mavic 2 Zoom)
Operating Temperature Range
0C - 40C
Transmission Power (EIRP)
2.400 - 2.483 GHz
FCC: <= 26 dBm
CE: <= 20 dBm
SRRC: <= 20 dBm
MIC: <= 20 dBm
5.725-5.850 GHz
FCC: <= 26 dBm
CE: <= 14 dBm
SRRC: <= 26 dBm
Operating Current/Voltage
1800 mA = 3.83 V
What's In The Box
DJI Mavic 2 Zoom + DJI Goggles RE
Remote Controller
Intelligent Flight Battery
Charger
Power Cable
3 x Pair of Propellers
RC Cable with Lightning Connector
RC Cable with Micro-USB Connector
RC Cable with USB Type-C Connector
Gimbal Protector
Communication Cable with USB 3.0 Type-C Connector
USB Adapter
Large RC Cable Slider
2 x Small RC Cable Slider
Pair of Spare Control Sticks
Limited 1-Year Warranty for MC, Remote Controller & Battery Charger
Limited 6-Month Warranty for Gimbal Camera, Vision Positioning System, Propulsion System (excluding propellers) & Battery (with less than 200 charge cycles)
Read Our Helpful Buying Guides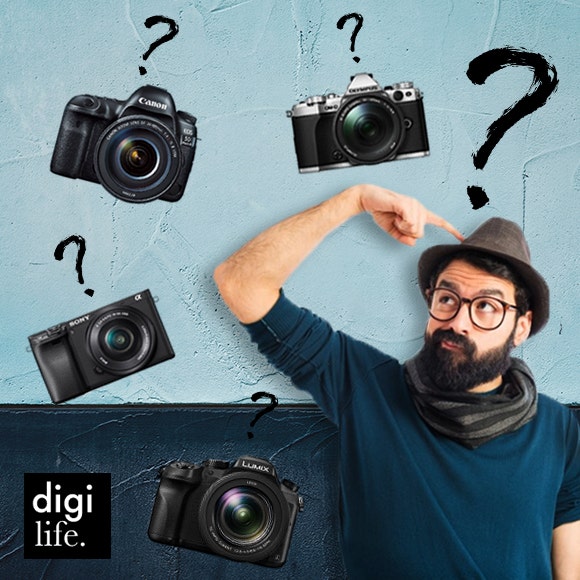 What's In The Box
DJI Mavic 2 Zoom + DJI Goggles RE
Remote Controller
Intelligent Flight Battery
Charger
Power Cable
3 x Pair of Propellers
RC Cable with Lightning Connector
RC Cable with Micro-USB Connector
RC Cable with USB Type-C Connector
Gimbal Protector
Communication Cable with USB 3.0 Type-C Connector
USB Adapter
Large RC Cable Slider
2 x Small RC Cable Slider
Pair of Spare Control Sticks
Limited 1-Year Warranty for MC, Remote Controller & Battery Charger
Limited 6-Month Warranty for Gimbal Camera, Vision Positioning System, Propulsion System (excluding propellers) & Battery (with less than 200 charge cycles)
Read Our Helpful Buying Guides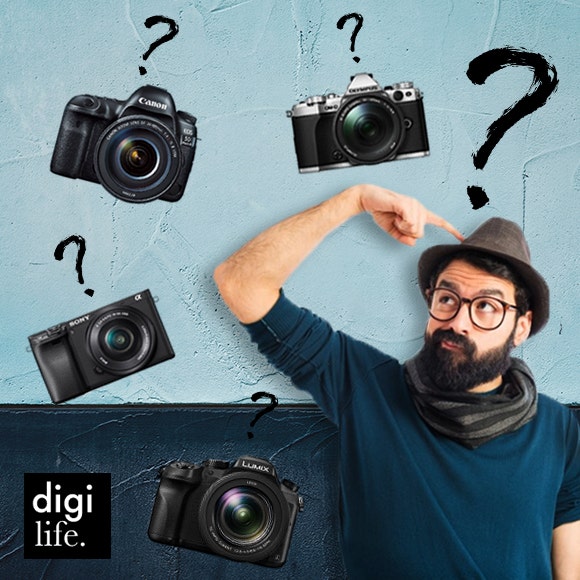 You May Also Like
DJI Mavic 2 Pro + DJI Goggles

DJI Mavic 2 Zoom

SwellPro Spry Sports Drone

Dji Tello Boost Combo

DJI Mavic 2 Enterprise Zoom

DJI Mavic 2 Pro w/ 1" Sensor and Hasselblad Camera/Smart

DJI Mavic 2 Pro

DJI Phantom 4 Pro+ V2.0

DJI Phantom 4 Pro V2.0