The DJI Ronin 2 is the sucessor to the DJI Ronin. It is the prefect camera stabilization to meet all your needs whether they be handheld or mounted on a vehicle, cable system, Steadicam or drone. The DJI Ronin 2 supports upto 30lbs in payload capacity making it easy for you to use a variety of cameras and lens. So if one day you need to use your DSLR and the next your Sony FS7 you're set to go with this versatile gimbal.
Powerful
Ronin 2 exists to let filmmakers capture the scene they see in their mind. Upgraded high torque motors allow it to support a wider range of cameras, resist high winds and G-forces caused when mounted to a car and keep it moving smoothly in flight.
Supported Builds

Red Dragon

Canon C300

ARRI Alexa Mini

Sony FS7

Black Magic Ursa Mini

More Cameras
Whether it's a simple DSLR or a professional camera with cinema grade glass with all the accessories mounted, Ronin 2 will stabilize the build.
Higher Torque, More Power, Same Precision
With up to eight times more powerful motors than previous iterations, the Ronin 2 can withstand sustained speeds of over 75mph with camera builds as heavy as 30lbs. We've increased power without sacrificing control. With encoded motors and extreme precision, the same 0.02° of accuracy remains.
Accessory Support
With the new Ronin power hub, essential accessories such as DJI Focus and wireless video transmission systems could gain power and communicate data with Ronin 2.
Versatility
A newly designed detachable Grip allows Ronin 2 to stand up on its own and is easily separated when the lower part of the hand grip is not needed. Ronin 2 is also highly compatible with cable cams, drones, cranes, Steadicams and more.
Easy
The simplicity of Ronin has been amplified with Ronin 2, making setup and use easier than ever. Everything, from mounting cameras to balancing and tuning, powering accessories and transportation has been tweaked and refined for ease and speed.

Easier Setup
Making fine adjustments, which is essential for prooper camera balancing, is now simplified with integrated adjustment knobs and a re-designed camera mounting base.
Integrated screen
A dedicated ultra-bright touch screen for settings and adjustments has been integrated into the Ronin 2, streamlining and accelerating gimbal setup. Tactile buttons including motor pause are now easily within reach.
Intuitive software
The extensively refined, redesigned and expanded Gimbal Assistant app, helps to create content with minimum effort via new features such as CamAnchor, Timelapse, and Panorama, providing a more intuitive and easier to use full control system for the Ronin 2.
Intelligent
Enhanced intelligence means filmmakers can get shots with Ronin 2 that would once have needed specialist expertise or additional equipment, from total smoothness control to studio-oriented smart features.
Integrated
Power systems are now tightly integrated into Ronin 2, capable of powering its motors and the attached camera and accessories without dangling cables or multiple power systems. As it uses a dual battery system, filmmakers can hot swap to keep the camera and accessories powered and maximize shooting time.
Hot-Swap Batteries
Two batteries on the Ronin 2, and the ability to run with only one allows batteries to be charged and swapped without interrupting a shoot.
Accessory Powering
Installed cameras, monitors, or accessories, including the DJI Focus, can be powered by the Ronin 2 batteries through integrated cabling and ports, eliminating dangling cables.
Reliable
Every element of Ronin 2 has been designed to maximize reliability, from materials to the splash-proof enclosed motor design, cable management, and redundancy. All of this creates a system that shines in the most demanding of shooting environments.
Carbon Fibre Build
A carbon fibre build enables Ronin 2 to perform well in extreme weather conditions. Light and durable, it is reliable in the most testing scenarios.
Ultra-durable Batteries
Robust and resilient in extreme weather conditions, the Ronin 2's self-heating batteries ensure stable power output for high-performance in temperatures as low as -4°F (-20°C) and high heat environments. Dual batteries capable of operating simultaneously and independently provide complete redundancy, keeping the shoot going.
Integrated GPS
The built-in GPS provides Ronin 2 with essential information for gimbal acceleration and speed, which is crucial for maintaining the camera's position and the horizon level when moving at high speeds.
What's In The Box
DJI Ronin 2 Professional Combo
1x Ronin 2 Gimbal

1x Carrying Case

1x Ronin 2 Power Hub

1x Camera Mounting Plate

1x Camera Upper Mounting Plate

1x Remote Controller

1x Battery Compartment

2x Intelligent Battery (TB50)

1x Battery Charger

1x Power Cable

1x Charging Hub

1x Grip

1x Accessories Package (Screws & Hex Keys)

1x Cables Package (Red Power Cable, Arri Power Cable, 2-pin Power Cable, DC Power Cable, 6-pin-to-P-tap Adapter, USB Type-C Data Cable, Control Cable for Red, Control Cable for Arri, Ronin 2 Power Cable, S-Bus Receiver Cable, 1 each.)

1x Manual

1x Monitor Mounting Bracket

1x 15mm Rod Mount

2x 15mm Extension Rod

1x Ronin 2 Universal Mount

Warranty
Read Our Helpful Buying Guides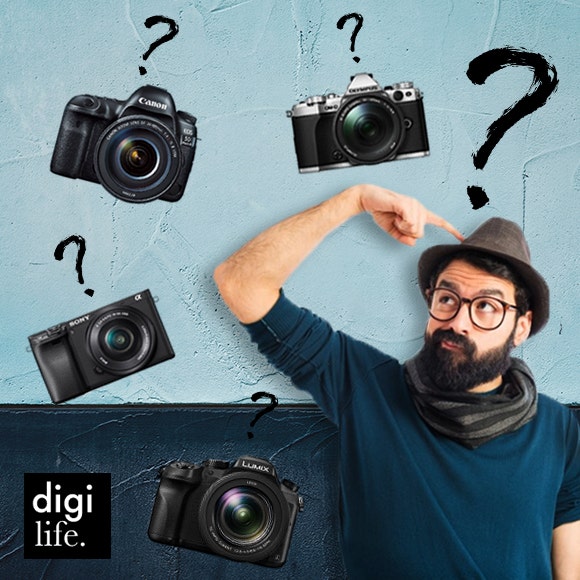 What's In The Box
DJI Ronin 2 Professional Combo
1x Ronin 2 Gimbal

1x Carrying Case

1x Ronin 2 Power Hub

1x Camera Mounting Plate

1x Camera Upper Mounting Plate

1x Remote Controller

1x Battery Compartment

2x Intelligent Battery (TB50)

1x Battery Charger

1x Power Cable

1x Charging Hub

1x Grip

1x Accessories Package (Screws & Hex Keys)

1x Cables Package (Red Power Cable, Arri Power Cable, 2-pin Power Cable, DC Power Cable, 6-pin-to-P-tap Adapter, USB Type-C Data Cable, Control Cable for Red, Control Cable for Arri, Ronin 2 Power Cable, S-Bus Receiver Cable, 1 each.)

1x Manual

1x Monitor Mounting Bracket

1x 15mm Rod Mount

2x 15mm Extension Rod

1x Ronin 2 Universal Mount

Warranty
Read Our Helpful Buying Guides