The Canon EOS 800D: A Camera Representing Unparalleled Value Online
The Canon EOS 800D is a powerful entry Level DSLR camera providing you with everything you need at your fingertips to start your photography journey. Ideal for first time DSLR users unfamiliar with camera vocabulary the new guided user interface will help you learn as you shoot. With easy-to-understand displays, the images onscreen will guide you on the different shooting effects.

Canon EOS 800D: Quality and Detail In All Situations
Combining leading imaging technologies - including a new 24.2-megapixel CMOS sensor and Canon's latest DIGIC 7 processor, the camera will capture scenes in impressive quality, while being fast enough to ensure crystal clear images. For low light shots from sunrise to sunset, the 800D allows you to shoot up to ISO 25,600 -extendable to 51,200 utilising advanced DSLR technology.

Capture all the action with your EOS camera
Whether it's a safari, sport or sunny scenes on the beach, Dual Pixel CMOS Auto Focus tracks subjects as they move. The combination of a 45 point all cross-type AF system and 6 frames per second continuous shooting means you can freeze the action with ultimate precision – a great example of user-friendliness from Canon.

Use theCanon EOS 800D toshoot HD movies to share online
Budding filmmakers can shoot movies in stunning Full HD resolution, and use the cameras HDR and Timelapse Movie functions to help capture stunning creative videos.

Online EOS 800D camera connectivity with Canon's integrated Bluetooth®
For a constant connection, Bluetooth® Lets you browse and download photos on to your smart phone without having to take the Canon EOS 800D from your bag after the initial connection. You'll never have to manually take your camera online again with Canon's EOS 800D.
What's In The Box
Canon EOS 800D with EF-S 18-55mm f/4-5.6 IS STM Lens Kit
EOS 800D body (Black) x 1
EF-S 18-55 mm f/4-5.6 IS STM lens x 1
Eyecup EF x 1
Camera Cover R-F-3 x 1
Wide Strap EW-400D x 1
Battery Charger LC-E17E x 1
Battery Pack LP-E17 x 1
Power Cable x 1
Lens cap E-58II x 1
Lens dust cap E x 1
User manuals x 1
Canon EF-S 18-55mm f/4-5.6 IS STM x 1
E-58 II 58mm Lens Cap x 1
Lens Dust Cap E (Rear) x 1
Read Our Helpful Buying Guides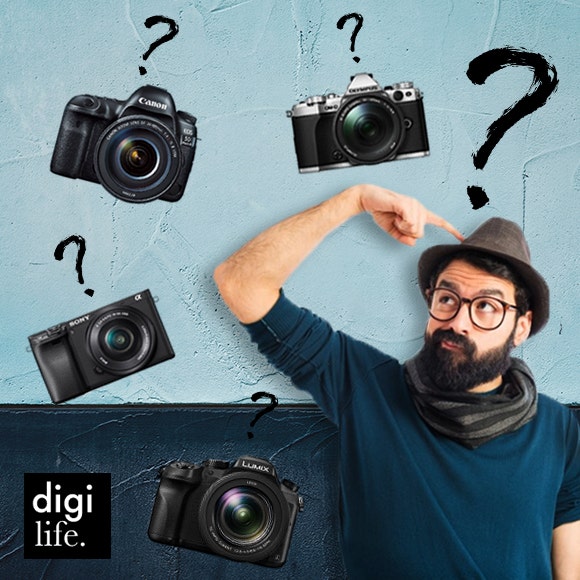 What's In The Box
Canon EOS 800D with EF-S 18-55mm f/4-5.6 IS STM Lens Kit
EOS 800D body (Black) x 1
EF-S 18-55 mm f/4-5.6 IS STM lens x 1
Eyecup EF x 1
Camera Cover R-F-3 x 1
Wide Strap EW-400D x 1
Battery Charger LC-E17E x 1
Battery Pack LP-E17 x 1
Power Cable x 1
Lens cap E-58II x 1
Lens dust cap E x 1
User manuals x 1
Canon EF-S 18-55mm f/4-5.6 IS STM x 1
E-58 II 58mm Lens Cap x 1
Lens Dust Cap E (Rear) x 1
Read Our Helpful Buying Guides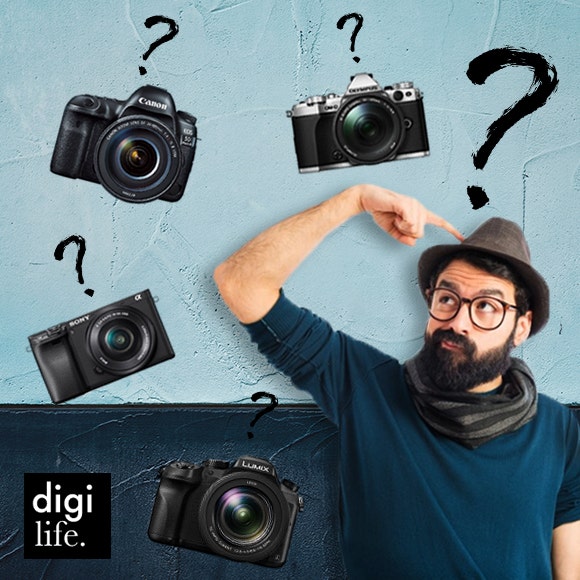 You May Also Like
Canon EOS 5D Mark IV Body

Canon $100 Cashback

Before Cashback

$3,888.00

After Cashback

$3,788.00

Canon EOS 80D DSLR Camera (Body Only)

Canon $50 Cashback

Before Cashback

$1,249.00

After Cashback

$1,199.00

Canon EOS 5D Mark IV and EF 24-70mm f/2.8L II USM Lens

Canon $250 Cashback

Before Cashback

$6,388.00

After Cashback

$6,138.00

Canon EOS 5DS DSLR

Canon EOS 80D DSLR Camera with 18-55mm Lens

Canon $50 Cashback

Before Cashback

$1,399.00

After Cashback

$1,349.00

Canon EOS 5D Mark IV Premium Kit with EF 24-105 f/4 L IS II USM Lens

Canon $200 Cashback

Before Cashback

$5,388.00

After Cashback

$5,188.00

Canon EOS 80D DSLR Camera with 18-135mm NANO IS USM Lens

Canon $50 Cashback

Before Cashback

$1,799.00

After Cashback

$1,749.00