The Canon EOS 1D X camera includes a new Ultrasonic Wave Motion Cleaning dust-removal system; An extendable ISO range from 50 to 204,800; A new 61-Point High-Density Reticular autofocus system; EOS Intelligent Tracking and Recognition (iTR) for better autofocus tracking; Multiple Exposure capability can combine up to nine images into a composite image; A Super High-Speed Mode can capture up to 14 frames per second in JPEG mode (with the mirror locked up); And the Canon 1D X's new carbon-fiber shutter blades have an expected life of 400,000 cycles--that's 100,000 cycles more than its predecessor. Also, the 1D X has an enhanced HD video capability for longer recording times and more compression options optimized for the needs of professional videographers. As if those improvements weren't enough, the 1D X includes a gigabit Ethernet connector, plus the ability to work with an 802.11n Wi-Fi transmitter and a GPS receiver.

Key Features

- 18.1 MP full frame CMOS sensor
- Up to 12fps plus 14fps High speed mode
- 100-51200 ISO, up to H:204800
- 61 point AF system
- 100,000 pixel RGB AE metering
- Full HD 1080p EOS movie
- Video format : MOV (Video: H.264 Intra frame / inter frame, Sound: Linear PCM)
- Canon Dual DIGIC 5+ processors
- 3.2-inch Clear View II TFT , Anti-reflection and Solid Structure
- Ethernet port - for fast, easy transfer of images directly to a PC or via a network to clients from live events
- Superior Water and Dust Resistance

Ergonomic camera body design
Digital Photographers familiar with the Canon EOS 1D camera series will notice the control configuration of the new Canon EOS-1Dx takes a different approach to button placement. The re-designed exterior and ergonomic button configuration feels comfortable in your right hand, allowing seamless navigation through menu options. The Live View Button has been conveniently placed near the user's thumb for one-touch switching between Live View and Viewfinder shooting. The Quick Control Button and menu navigation controls will allow users to change Canon EOS 1Dx camera settings using only their right hand, for fast, simple one-handed control using their thumb on the scroll wheel.

Enhanced camera control
The new multi-controller is positioned by the right hand thumb when the Canon EOS 1Dx camera is held for vertical shooting and enables the same level of control to camera operators when shooting vertically as they have when shooting horizontally. On the front of the Canon EOS-1Dx body are four user assignable function buttons, two for vertical shooting and two for horizontal shooting, allowing customizable button control when shooting in either position. The Canon EOS 1Dx body also features a level of weather resistance equivalent to earlier professional models such as the Canon EOS-1D Mark IV.

Dual CF memory card slots
Canon has answered the request of many professional Canon EOS photographers and incorporated Dual Card Memory Slots into the new Canon EOS-1D X Digital SLR camera. The dual CF memory card slots will allow digital photographers to carry only one memory card format and still achieve instant image back-ups and enhanced storage capacity.

Greater durability and precision
This Canon EOS 1Dx camera also features a new shutter design with even greater durability and precision. Rated to 400,000 cycles, the new carbon fiber shutter blades are more lightweight and durable, allowing the Canon EOS-1Dx to achieve over 100,000 cycles more than the shutter of the Canon EOS-1D Mark IV. A new shutter motion and new motor help further reduce vibration in the EOS camera. The Canon EOS-1D X also features an electronic first curtain, new to the Canon EOS-1D cameras, for minimal in-camera vibration during image capture.

LAN connection for direct transfer
For professional digital photographers who prefer a wired workflow and transfer system, Canon has included a built-in LAN connection in the new Canon EOS-1Dx Digital SLR camera. The built-in LAN connection features a gigabit Ethernet Jack capable of 1000BASE-T transmission speeds, offering photographers a stable wired connection for ultra-fast data transmission. If the network were to go down, the Canon EOS camera will attempt to resend pictures until the files are sent. The Canon EOS-1Dx camera also features a direct image transfer function whereby images can be selected for transfer, and only sent once a LAN or USB connection is established.

Sensor
Canon has developed a brand-new, high-performance full frame CMOS image sensor specifically for the EOS-1D X. With a pixel size of 6.95 microns - some 1.25 microns larger than those of the 1D Mark IV, and 0.55 microns larger than those of the 5D Mark II - the 1D X's sensor is said by the company to have the lowest noise of any EOS digital camera to date. Further enhancing light gathering efficiency, the 1D X's CMOS chip includes gapless microlenses. Resolution is 18 megapixels, almost exactly splitting the difference between the 16 megapixel 1D Mark IV, and the 21 megapixel 1Ds Mark III. To ensure all that data can be read off the sensor quickly enough, the design includes 16 readout channels. Analog to digital conversion is 14-bit.

Processor
The EOS-1D X features no less than three DIGIC-branded image processors, although only two are used for image processing. The processors used for imaging are both DIGIC 5+ types, and while we're understand that they feature similar technology to that used in the DIGIC 5 chips of recent PowerShot compact cameras, they're not surprisingly said to be rather more powerful. Compared to the dual DIGIC 4 processors found in the preceding EOS-1D Mark IV, Canon tells us that the new DIGIC 5+ processors offer around 17 times greater processing power. The third image processor is a DIGIC 4 type, and is dedicated specifically to metering and autofocus processing.

Sensitivity
Between the new image sensor and image processors, Canon has been able to extract a very wide sensitivity range from the EOS-1D X. The base sensitivity is ISO 100 equivalent, and ordinarily the 1D X tops out at ISO 51,200 equivalent. This range can be extended at both ends, reaching a minimum of ISO 50 equivalent at the bottom end, and a whopping maximum of ISO 204,800 equivalent in the H2 setting. Overall, sensitivity is said to have been improved by around two stops over the previous generation of cameras.

Focusing
Canon has developed a brand-new autofocus sensor for the 1D X, its first completely new system since the current 45-point design was introduced with 1998's EOS 3 film camera. The EOS-1D X's High Density Reticular AF sensor has an even greater focus point count, with no less than 61 AF points covering a greater portion of the image area. Working range has been expanded at both ends, and is now from -2 to 20 EV.

All 61 points are sensitive to horizontal contrast with maximum apertures as small as f/5.6. In addition, five points in a vertical column at the center of the image frame are high-precision diagonal cross-type points for maximum apertures as small as f/2.8. The centermost 21 focusing points are standard precision cross-type points, effective with maximum apertures as small as f/5.6, depending on the lens in use. Two clusters of 10 focusing points function on either side of these function as cross-type AF points with maximum apertures as small as f/4.0. That leaves the only non-cross type points as the leftmost and rightmost columns, and the columns immediately between the f/5.6 and f/4.0 autofocus points.

Video
The Canon 1D X offers Full HD (1,920 x 1,080 pixels) video capture capability, as well as a couple of lower-resolution options, and a healthy selection of frame rates. At the maximum Full HD resolution, recording rate options are 29.97, 25, or 23.976 frames per second. At 720p (1,280 x 720 pixels), there's a choice of either 59.94 or 50 fps recording. Finally, there's a standard-def mode which offers frame rates suited for either NTSC or PAL display. In all cases, the EOS-1D X uses H.264 compression.

As you'd expect given its flagship, professional camera status, the Canon EOS-1D X provides a lot of control over how videos are captured. Both automatic and manual audio level controls are available, with the manual mode offering a fine-grained 64-step control. It's possible to adjust the levels during capture, and sound recording can also be disabled altogether. There's an optional wind filter function, and sound can be recorded either with an internal, monaural microphone, or an external stereo mic.

Exposure
Another first for a Canon DSLR is the 1D X's dedicated metering and autofocus image processor. This DIGIC 4 processor handles output from a new RGB metering sensor, with an effective resolution of some 107,250 pixels, and is said to offer greater exposure accuracy thanks to both color and face detection capability. Matrix metering considers the image frame as 252 separate zones by default, and in low light, the matrix metering system switches to a 35-zone view of the image frame. Subject recognition functionality is used not only for focus and exposure control, but also by the Auto Lighting Optimizer and Automatic Picture Style functions.
The Canon EOS-1D X is the Canon's first pro model with an entirely new AF sensor since way back in 1998, when the previous 45-point sensor launched with the EOS 3 film camera. In the diagram above, the locations of all 61 AF points are marked with squares. The f/2.8 high-precision diagonal cross-type points are shown in blue, while the f/5.6 cross-type points are within the red box. The two purple boxes mark the location of the f/4.0 cross-type points. The remaining points, shown in black, are all f/5.6 horizontal types.
MPN - 1DXB

GTIN - 4960999819877
Name
Value
Brand
Canon
Lens Mount
Canon EF
Body Type
Large SLR
Maximum Resolution
5184 x 3456
Effective Megapixels
18 Megapixel
Megapixels
18MP
Max Resolution
17.9 MP: 5184 x 3456
Sensor Size
Full Frame
Sensor Size
36 x 24 mm CMOS
Sensor Type
CMOS
Processor
Dual Digic 5+
Bit Depth
14-Bit
Max ISO
51200
Memory Card Type
CompactFlash
White Balance Presets
6
Focus Mode
Continuous-Servo AF (C), Manual Focus (M), Single-servo AF (S)
Uncompressed Format
RAW
Autofocus Points
61
Focus Points
61
Viewfinder Type
Pentaprism
LCD Screen Size
3.2"
Focal length multiplier
1x
LCD
Fixed
ISO Sensitivity
Auto, 100-51200 (Extended Mode: 50-204800)
Screen Size
3.2"
Shutter Speeds
Type: Electronic & Mechanical
Speed: 30 - 1/8000 Second , Bulb Mode
Screen Dots
1,040,000
Metering Method
Average Metering, Center-Weighted Average Metering, Multi-Zone Metering, Spot Metering
Screen Type
Clear View II TFT LCD
Exposure Modes
Aperture Priority, Manual, Program, Shutter Priority
Viewfinder
Optical (Pentaprism)
Viewfinder coverage
100 %
White Balance
Auto, Cloudy, Color Temperature, Custom, Daylight, Flash, Fluorescent (White), Manual, Shade, Tungsten
Viewfinder magnification
0.76x
Max Shutter Speed
1/8000 sec
Continuous drive
14 fps
Max Sync Speed
1 / 250 Second
Exposure compensation
±5 EV (at 1/3 EV, 1/2 EV steps)
Format
MPEG-4 H.264
Max Video Resolution
1920 x 1080 (29.97, 25, 23.976 fps)
Storage Type
Compact Flash (Type I or II), UDMA Compatible
Audio Recording
Optional External Mic: With Video (Stereo)
HDMI
Yes (HDMI Mini)
Connectivity
AV Output, HDMI C (Mini), USB 2.0
Wireless
Optional
Environmentally sealed
Yes
Battery
1 x LP-E4N Rechargeable Lithium-Ion Battery Pack, 11.1 VDC, 2450 mAh
Battery
Canon Lithium-Ion LP-E4n rechargeable battery
Dimensions (WxHxD)
6.2 x 6.4 x 3.3" / 157.5 x 162.6 x 83.8 mm
Dimensions
158 x 164 x 83 mm
Weight
1500
What's In The Box
Canon EOS 1DX Digital SLR Camera Body
Canon EOS 1DX Digital SLR Camera Body x 1
Battery Pack LP-E4N x 1
Battery Charger LC-E4N x 1
AV Cable AVC-DC400ST x 1
Interface Cable IFC-200U x 1
Eyecup Eg x 1
Wide Strap L7 x 1
USB Cable Protector x 1
CR2025 Lithium Battery x 1
EOS DIGITAL Solution Disk x 1
Software Instruction x 1
Manual x 1
Read Our Helpful Buying Guides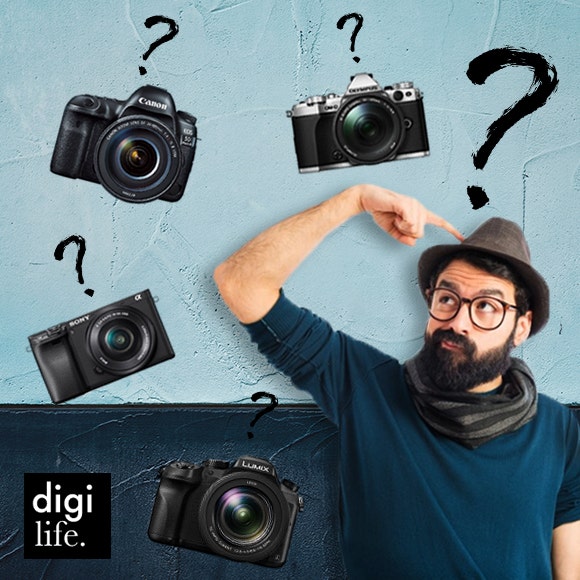 What's In The Box
Canon EOS 1DX Digital SLR Camera Body
Canon EOS 1DX Digital SLR Camera Body x 1
Battery Pack LP-E4N x 1
Battery Charger LC-E4N x 1
AV Cable AVC-DC400ST x 1
Interface Cable IFC-200U x 1
Eyecup Eg x 1
Wide Strap L7 x 1
USB Cable Protector x 1
CR2025 Lithium Battery x 1
EOS DIGITAL Solution Disk x 1
Software Instruction x 1
Manual x 1
Read Our Helpful Buying Guides