Fujifilm X-E3 Mirrorless Kit Brown w/ XF 23mm f/2 f/2.0 R WR Lens
Fujifilm's new X-E3 mirrorless camera is the perfect travel or street shooting companion.
Employing the new 24.3MP X-Trans CMOS III sensor and X Processor Pro engine, the X-E3 gives you fast, reliable performance so you can capture those fleeting moments you want to remember.
New touch function controls let you swipe to set up your functions, even when you're looking through the viewfinder. Bluetooth v.4.0 controls let you quickly pair your camera to WiFi for ultimate wireless control. For vloggers and budding cinematographers, ultra HD 4K video offers the ability to create high quality videos that you can transfer easily to social media. The Fujifilm X-E3 delivers all the features you need in a compact, carry-around mirrorless camera.
Key Features:
24.3MP APS-C X-Trans CMOS III sensor and high-performance X Processor Pro high-speed image processing engine to deliver outstanding colour reproduction and gradation of tones in both stills and video

New touch function controls let you swipe up/down/left/right to choose function setup which you can use even while looking through the viewfinder for real-time composition

Bluetooth v. 4.0 enables faster pairing with Wifi and automatically transfers images in playback mode

Ultra HD 4K (29.97 fps) Video for amazing movie quality with minimal moiré and artifacts

New auto focus algorithms and AF lever for easy control of 325 focus points
Minimalism
The FUJIFILM X-E3, built from the essence of minimalism, has been refined to maximize functional performance to its utmost limit.
This camera was created in the pursuit of minimalism, striving to stimulate the senses of the person wielding it, aiming to draw out the true intent of the photographer.
The simple and beautiful appearance pursued by the X-E Series has been fused together with innovative functions and an incredibly compact and lightweight design.
The FUJIFILM X-E3 allows users to enjoy the ultimate level of photographic image quality that the X Series is known for while enjoying the way a camera is supposed to be.
Operation & Control Layout
Fujifilm redesigned the camera body of FUJIFILM X-E2, released in November 2013, to create the most compact and lightweight model within the X Series interchangeable lens camera range, with a viewfinder. The form factor makes it a perfect companion for everyday use and travel photography.
Real Time EVF & Touchscreen LCD
The LCD monitor, on the back of the camera, uses a static touchscreen panel which supports the conventional "Touch Shot", "Touch AF" and "Focus Area Selection" capabilities. An all-new "Touch Function" feature will be available on the FUJIFILM X-E3, which enables gesture control like flick and pinch zoom, to further enhance touchscreen operation.
Connectivity
This is the first X Series camera that offers Bluetooth® capability. Pair it with your smartphone or tablet device, in advance of shooting, to easily transfer pictures you have taken to the smartphone or tablet device via the smart-device app "FUJIFILM Camera Remote."
Imaging
The FUJIFILM X-E3 features a 24.3 megapixel APS-C sized X-TransTM CMOS III sensor and X-Processor Pro image processing engine for outstanding image quality and high-speed response.
Focusing
The FUJIFILM X-E3 features a large phase detection AF area and an updated algorithm to deliver a fastest AF speed of 0.06sec
Film Simulation
Incorporating knowledge developed from over 80 years of photographic film manufacturing, the FUJIFILM X-E3's Film Simulation modes allow you to enjoy different color tones and rich gradations as if actually swapping films. A total of 15 modes are available, including PROVIA and Velvia to reproduce vibrant colors, plus ACROS for fine-detailed monochrome images. The Grain Effect function can be combined with all Film Simulation modes to add a textured look and deliver a greater range of artistic effects.
Functions
The FUJIFILM X-E3 is capable of recording both Full HD and 4K video using the X Series' famous Film Simulation modes. You can output recorded video to an external monitor, via the HDMI port, and input audio from an external microphone.
System
Our XF lens line-up now features 25 lenses. The current line-up of lenses range from ultra-wide-angle to super-telephoto and includes five fast aperture prime lenses. These lenses bring out the very best image quality from the X-E3. Optional accessories such as mount adapters and macro extension tubes further broaden photographic potential.


XF 23mm f/2.0 R WR Black Lens
The XF23mmF2 R WR is a wide-angle lens with advanced image resolution, capable of drawing out the full performance of Fujifilm's proprietary X-Trans CMOS sensor. It has a similar size and design flair of the existing XF35mmF2 R WR, to make up a stylish collection of compact lenses. The inner-focus AF system uses a stepping motor to drive the focusing group of lens elements for silent and fast autofocus.
The metal exterior gives a sense of premium quality and robustness, and the aperture ring and focus ring have been designed for optimum operability. The lens is also weather and dust resistant and operates at temperatures as low as -10°C, making it an ideal choice for outdoor photography.
Advanced image quality
The lens consists of ten elements in six groups, including two aspherical elements. The optimum positioning of the aspherical elements ensures flatness of the image plane for edge-to-edge sharpness.
The aspherical elements are used as part of the focusing group to minimize performance fluctuations between different focal distances.
Compact, lightweight and stylish design for great operability
The lens weighs just 180g.

The metal exterior, modeled after the design of XF35mmF2 R WR, gives a sense of premium quality and robustness.

The compact and stylish form factor almost completely eliminates mechanical vignetting when using the optical viewfinder on the FUJIFILM X-Pro2 and X-Pro1 cameras.

The aperture ring and focus ring have just the right amount of clicking and torque for great operability.
Fast and silent autofocus
The inner-focus AF system uses a stepping motor to drive lightweight focusing elements for silent and fast autofocus. When combined with the phase detection AF system of FUJIFILM X-Pro2 and X-T2, the lens can focus in an astonishing 0.05 seconds.
Weather and dust resistant, capable of operating at temperatures as low as -10°C
The lens barrel is sealed to make it weather and dust resistant, and capable of operating at temperatures as low as -10°C.
When mounted on the weather- and dust-resistant mirrorless digital cameras FUJIFILM X-Pro2, X-T1, and X-T2, you can shoot in light rain or a dusty environment with peace of mind.


Name
Value
Brand
Sony
Lens Mount
Sony E-Mount
Body Type
CSC
Lens Focal Length
23mm
Comparable 35mm Focal Length: 35 mm
Lens mount
Sony E-Mount
Effective Megapixels
24.3 million pixels
Camera Format
APS-C (1.5x Crop Factor)
Max Resolution
24 MP: 6000 x 4000
Pixels
Actual: 25 Megapixel
Effective: 24.2 Megapixel
Sensor Size
23.5 x 15.6 mm
Maximum Resolution
24 MP: 6000 x 4000
Aspect Ratio
3:2, 16:9
Bit Depth
14-Bit
Screen Size
23.5 x 15.6
Memory Card Type
SD
SDHC
SDXC
Memory Stick Pro Duo
Memory Stick PRO HG-Duo

File Format
Still Images: JPEG, RAW
Movies: AVCHD Ver. 2.0, MP4, MPEG-4 AVC/H.264, XAVC S
Audio: AAC LC, AC3, Dolby Digital 2ch, Linear PCM (Stereo)

Focus Mode
Continuous-servo AF (C), Manual Focus (M), Single-servo AF (S)
Bit Depth
14-bit
Autofocus Points
Hybrid: 91
Dust Reduction System
Yes
Viewfinder Type
Electronic
Memory
SD
SDHC
SDXC
Memory Stick Pro Duo
Memory Stick PRO HG-Duo

LCD Screen Size
3 Rear Touchscreen LCD (1,040,000)
Video Recording
Yes, NTSC/PAL
Touch Screen
Yes
Video Format
UltraHD
XAVC S
3840 x 2160p / 30 fps (100 Mbps) / 30 fps (60 Mbps) / 25 fps (100 Mbps)
/ 25 fps (60 Mbps) / 24 fps (100 Mbps) / 24 fps (60 Mbps)
High Definition
XAVC S
1920 x 1080p / 120 fps (100 Mbps) / 120 fps (60 Mbps) / 100 fps (100 Mbps)
/ 100 fps (100 Mbps) / 60 fps (50 Mbps) / 50 fps (50 Mbps)
/ 30 fps (50 Mbps) / 25 fps (50 Mbps) / 24 fps (50 Mbps)
High Definition
AVCHD
1920 x 1080p / 60 fps (28 Mbps) / 50 fps (28 Mbps) / 25 fps (24 Mbps)
/ 25 fps (17 Mbps) / 24 fps (24 Mbps) / 24 fps (17 Mbps)
High Definition
AVCHD
1920 x 1080i / 60 fps (24 Mbps) / 60 fps (17 Mbps) / 50 fps (24 Mbps)
/ 50 fps (17 Mbps)
High Definition
MP4
1920 x 1080p / 60 fps (28 Mbps) / 50 fps (28 Mbps) / 30 fps (16 Mbps)
/ 25 fps (16 Mbps)
High Definition
MP4
1280 x 720p / 30 fps (6 Mbps) / 25 fps (6 Mbps)

ISO Sensitivity
Auto, 200-12800 (Extended Mode: Auto, 100-51200)
Video Clip Length
Up to 29 Min 59 Sec
Shutter Speeds
Type: Mechanical
Speed: 4 - 1/4000 Second in Program Mode
Type: Mechanical
Speed: 30 - 1/4000 Second in Aperture Priority Mode
Type: Mechanical
Speed: 900 - 1/4000 Second in Manual Mode
Type: Mechanical
Speed: 60 - 0 Minute in Bulb Mode
Type: Electronic
Speed: 4 - 1/32000 Second in Program Mode
Type: Electronic
Speed: 30 - 1/32000 Second in Aperture Priority Mode
Type: Electronic
Speed: 900 - 1/32000 Second in Manual Mode
Type: Electronic
Speed: 1 - 1 Second in Bulb Mode
Type: Electronic & Mechanical
Speed: 4 - 1/32000 Second in Program Mode
Type: Electronic & Mechanical
Speed: 30 - 1/32000 Second in Aperture Priority Mode
Type: Electronic & Mechanical
Speed: 900 - 1/32000 Second in Manual Mode
Type: Electronic & Mechanical
Speed: 60 - 0 Minute in Bulb Mode

Audio Recording
Built-in Mic: With Video, Stereo
Optional External Mic: With Video, Stereo
Metering Method
Average Metering, Center-Weighted Average Metering, Multiple, Spot Metering
Focus Type
Auto & Manual
Exposure Modes
Modes: Aperture Priority, Manual, Program, Shutter Priority
Compensation: -5 EV to +5 EV (in 1/3 EV Steps)
Focus Modes
Automatic (A), Continuous-servo AF (C), Direct Manual Focus (DMF), Manual Focus (M), Single-servo AF (S)
Continuous Shooting Speed
Up to 14 fps at 24.3 MP for up to 35 Frames in JPEG Format
Up to 14 fps at 24.3 MP for up to 22 Frames in Raw Format
Up to 11 fps at 24.3 MP for up to 53 Frames in JPEG Format
Up to 11 fps at 24.3 MP for up to 23 Frames in Raw Format
Up to 8 fps at 24.3 MP for up to 62 Frames in JPEG Format
Up to 8 fps at 24.3 MP for up to 25 Frames in Raw Format
Up to 5 fps at 24.3 MP for up to 68 Frames in JPEG Format
Up to 5 fps at 24.3 MP for up to 28 Frames in Raw Format
Up to 4 fps at 24.3 MP for up to 73 Frames in JPEG Format
Up to 4 fps at 24.3 MP for up to 29 Frames in Raw Format
Up to 3 fps at 24.3 MP for up to 81 Frames in JPEG Format
Up to 3 fps at 24.3 MP for up to 32 Frames in Raw Format

Autofocus Points
Phase Detection:425 Contrast Detection:169
White Balance
Automatic Scene Recognition, Color Temperature, Custom, Daylight, Fluorescent (Cool White), Fluorescent (Daylight), Fluorescent (Warm White), Incandescent, Shade, Underwater
Viewfinder
Electronic
Dust Reduction System
Yes
Viewfinder Pixel Count
2,359,296
Viewfinder Eye Point
23.00 mm
Max Sync Speed
1 / 180 Second
Viewfinder coverage
100%
Viewfinder magnification
Approx. 1.07x
Diopter adjustment range
- 4.0 to +3.0 m
Video Clip Length (mins)
Up to 29 Min 59 Sec
Screen
3 inch Rear Screen Tilting LCD (921,600)
Audio Recording
Built-In Mic: With Video (Stereo)
Optional External Mic: With Video (Stereo)
Screen Coverage
100%
Connectivity
2.5mm Sub-mini (2-Ring), HDMI D (Micro), USB 2.0 Micro-B, USB 2.0
ISO Sensitivity
Auto, 100-25600 (Extended Mode: 100-51200)
Wi-Fi
Yes
Shutter
Type: Electronic & Mechanical
Speed: 30 - 1/4000 second, Bulb Mode
Battery
1 x NP-W126S Replaceable Lithium-Ion Battery, 8.4 VDC, 1260 mAh
Metering Method
Center-weighted average metering, Multi-zone metering, Spot metering
Dimensions (WxHxD)
121.3 x 73.9 x 42.7 mm
Exposure Modes
Modes: Aperture Priority, Auto, Intelligent Auto, Manual, Movie, Program, Scene Selection, Shutter Priority, Superior Auto, Sweep Panorama
Metering Range: EV -2.0 - EV 20.0
Compensation: -5 EV to +5 EV (in 1/3 or 1/2 EV steps)

White Balance Modes
Auto, Cloudy, Color Temperature, Daylight, Flash, Fluorescent (Cool White), Fluorescent (Day White), Fluorescent (Daylight), Fluorescent (Warm White), Incandescent, Shade, Underwater
Weight
337
Continuous Shooting
Up to 11 fps at 24.2 MP for up to 21 frames in raw format
Up to 11 fps at 24.2 MP for up to 44 frames in JPEG format
Up to 8 fps
Up to 6 fps
Up to 3 fps

Flash Modes
Auto
Fill-in
Hi-Speed Sync
Off
Rear Sync
Red-eye Reduction
Slow Sync
Wireless

Built-in Flash
Yes
Max Sync Speed
1 / 160 seconds
Flash Compensation
-3 EV to +3 EV (in 1/3 or 1/2 EV steps)
Dedicated Flash System
TTL
External Flash Connection
Hot Shoe, Wireless
Self-Timer
10 seconds, 5 seconds, 2 seconds
Connectivity
1/8 inch Microphone, HDMI D (Micro), Micro-USB, USB 2.0
Wi-Fi
Yes
Battery
1x NP-FW50 Rechargeable Lithium-ion Battery Pack, 7.2 VDC, 1080 mAh
Operating/Storage Temperature
Operating
32 to 104F (0 to 40C)
Lens Aperture
Maximum: f/2
Minimum: f/16
Lens Max Magnification
0.13x
Lens Filter Size
Front: 43 mm
Focus Type
Autofocus
Video Recording
Yes, NTSC/PAL
File Formats
Still Images: JPEG, RAW
Movies: MOV
Audio: Linear PCM (Stereo)
Pixels
24.3 Megapixel
Camera Format
APS-C (1.5x Crop Factor)
Self Timer
10 Seconds, 2 Seconds
Aspect Ratio
1:1, 3:2, 16:9
What's In The Box
Fujifilm X-E3 Mirrorless Kit Brown with XF 23mm f2 f2.0 R WR Lens
Fujifilm X-E3 x 1
Fujifilm X-E3 Mirrorless Kit Brown with XF 23mm f2 f2.0 R WR Lens x 1
XF 23mm f/2 R WR Lens (Black) x 1
NP-W126S Li-Ion Battery Pack x 1
BC-W126 Battery Charger x 1
Body Cap for Fujifilm X-Mount Cameras x 1
EF-X8 Shoe-Mount Flash x 1
Shoulder Strap x 1
Metal Strap Clip x 1
Protective Cover x 1
Clip Attaching Tool x 1
Read Our Helpful Buying Guides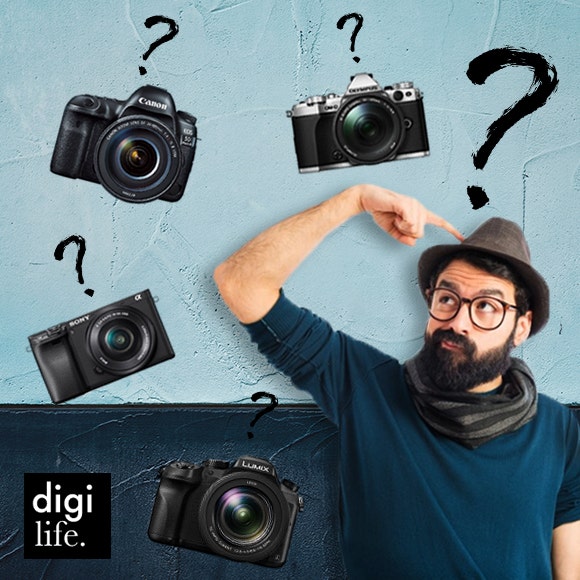 What's In The Box
Fujifilm X-E3 Mirrorless Kit Brown with XF 23mm f2 f2.0 R WR Lens
Fujifilm X-E3 x 1
Fujifilm X-E3 Mirrorless Kit Brown with XF 23mm f2 f2.0 R WR Lens x 1
XF 23mm f/2 R WR Lens (Black) x 1
NP-W126S Li-Ion Battery Pack x 1
BC-W126 Battery Charger x 1
Body Cap for Fujifilm X-Mount Cameras x 1
EF-X8 Shoe-Mount Flash x 1
Shoulder Strap x 1
Metal Strap Clip x 1
Protective Cover x 1
Clip Attaching Tool x 1
Read Our Helpful Buying Guides